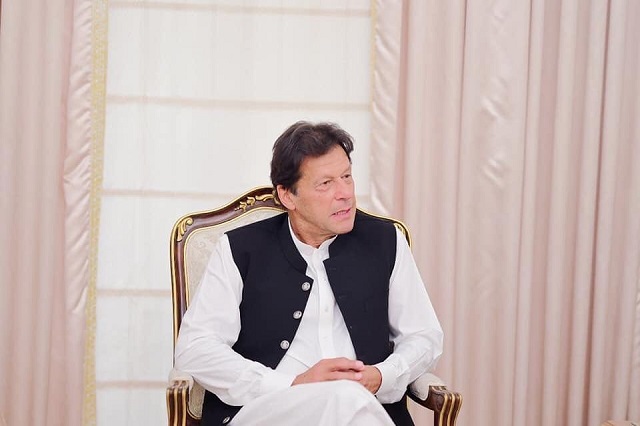 ---
ISLAMABAD: When owners of a newly established auto-repair workshop could not get a single client for a couple of weeks, they formed a task force to find out as to why they had not been able to attract customers.

After examining many things, the task force found that the main reason was that the workshop was established at the fourth floor of a building, which may be inconvenient for the clients.

Pakistan's public-sector experiences such phenomenon every day. A comprehensive compendium on similar accounts in economic policies can suggest how to develop policies, which are mostly flawed.

'They made plunder a way of life', PM Imran hits out at opposition

Pakistan has been announcing its commitment to improving the ease of doing business ranking of the country. However, instead of taking any substantive action to improve the judicial system, financial/capital markets and taxation system, many federal and provincial government organisations have been organising seminars, conferences, road shows and other marketing events pertaining to doing business in Pakistan.

The country needs to close or transform many of the offices dealing with businesses, but the government has decided to open new offices called doing business offices. After holding so many road shows and conferences, the public sector has started thinking as to why there is only 15% investment-to-gross domestic product (GDP) ratio in Pakistan.

Instead of asking the country's businessmen, Pakistan is relying on international agencies' ranking and indicators to assess its investment climate. Unlike the workshop owners, the government has been unable to get some input from its task force.

The country has been making efforts to attract foreign investment without any meaningful success, except for bilateral arrangements with friendly countries. But domestic investors have been liquidating their businesses to invest either in the real-estate market or shift money abroad.

The country has miserably failed to provide an enabling business environment to domestic investors. Pakistan has recently been championing the Special Economic Zones (SEZs).

As of today, a majority of the SEZs do not have electricity, gas and other utilities. Land is so expensive to do business in Pakistan. We are using urban and agricultural land for developing housing societies for the elite closer to cities and pushing businesses to far-off areas.

A few SEZs are also being developed by the government but with little or no consultation with the business community. There are now a couple of task forces trying to come up with ways that can help enhance economic growth through private-sector development.

Knowledge economy

Recently, the knowledge economy and IT exports are appearing frequently in government corridors. However, there are so many restrictions on the inflow and outflow of foreign currency in the country, which forced many IT businesses to set up their companies in the UAE.

After the introduction of some taxation measures in the UAE, most of the Pakistani IT firms have shifted business to Singapore and now Delaware, USA is also on the list. Secondly, Pakistan government has not established any technology zone that can provide cheap office space for 500 IT firms in the middle of cities.

No efforts are being made to promote domestic and foreign venture capital funds that can finance start-ups. Hence, Pakistan's IT exports are insignificant and now a task force is helping the government to figure out as to how to expand IT exports and the knowledge economy.

The government is committed to eliminating corruption and embezzlement of public money. But there is no effort to strengthen the public financial management system, which has many loopholes and layers leading to corruption and inefficiencies.

Even a company worth half a million dollars will hire top-notch finance professionals to look after its financial affairs. However, the federal government that has expenditures of roughly $50 billion may not have a single chartered accountant or public finance PhD on its payroll to manage these expenditures in an effective way.

Tourism

The government wants to improve tourism in the country. However, its cities and towns have very little autonomy in expenditures and governance that can help them to find out their respective niche. The cities and towns are even unable to clean roads and streets and they cannot ensure safety of food.

But still we want to attract tourism. The world's most visited tourist places are cities. Whenever our policymakers think about tourism, they only talk about northern areas. They have been unable to figure out that we need to make our cities, street food, urban culture and architecture more attractive for tourism.

Secondly, there are very few decent hotels in cities because the land is very expensive for constructing hotels. So, hotels are beyond affordability of domestic and foreign tourists. Thirdly, the government has imposed heavy taxes on domestic air travel which has discouraged the development of air travel market within the country.

However, there are some task forces and departments working to find out ways of improving tourism.

It is common to hear that the government wants to enhance access to finance for small businesses, housing, agriculture sector and exports. However, the government itself is the largest debtor with sovereign guarantees that crowds out private sector from the debt market.

The above are only a few examples of how to develop flawed policies and then form task forces to assess what has gone wrong. Prime Minister Imran Khan should translate his good intentions into plugging structural loopholes in Pakistan's policies.

The writer is a public policy adviser and research fellow having interest in public-sector governance, cities and entrepreneurship

Published in The Express Tribune, April 15th, 2019.

Like Business on Facebook, follow @TribuneBiz on Twitter to stay informed and join in the conversation.