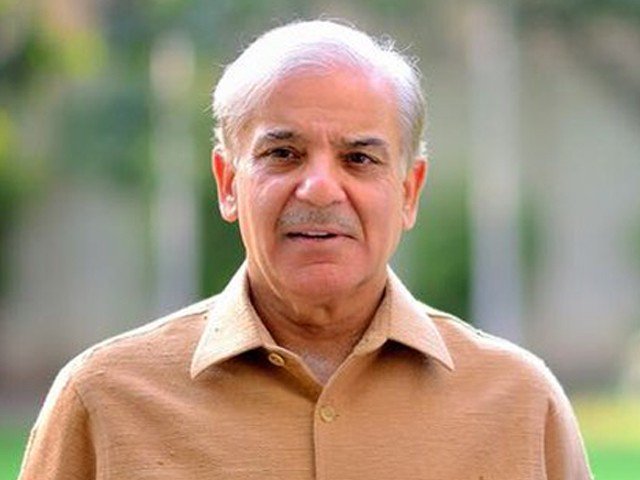 ---
LAHORE: The National Accountability Bureau (NAB) has summoned next week the family of Pakistan Muslim League-Nawaz (PML-N) President Shehbaz Sharif to question them in connection with a case related to Shehbaz's alleged assets beyond known sources of income.

NAB has also written a letter to the Ministry of Interior requesting it to put names of four female members of the Sharif family on the Exit Control List (ECL).

On Saturday, when a NAB team arrived at the residences of Shehbaz's family members to deliver the summons, the move was mistaken as another raid, causing panic among the PML-N supporters, who gathered outside the residences to protest against the 'raid'.

However, NAB in its clarification said its team escorted by one police van only visited houses of Shehbaz's kin to deliver the notice physically according to the law.

NAB grills Hamza for two hours

It alleged that a few elements were spreading false propaganda to malign NAB. It also asked media not to exaggerate the matter and present the truth.

NAB has summoned Shehbaz's son Hamza Shehbaz– who is also Punjab Assembly opposition leader –on April 15 in connection with the Ramzan Sugar Mills case and on April 16 in connection with assets beyond means and money-laundering cases.

It has summoned Shehbaz's wife Nusrat Shehbaz Sharif on April 17 and his daughters – Rabia Imran and Javeria Ali –on April 18 and April 19, respectively.

Two days earlier, a NAB team had grilled Hamza for two hours in the assets beyond means case. It had asked him various questions, including those regarding increase in his assets from 2003 to 2019 especially during tenure of his father as Punjab chief minister and his sources of income.

Hamza had replied to the team and also provided them a few documents but could not satisfy it. That is the reason why NAB team has summoned him again.

NAB in its notices to Nusrat, Javeria and Rabia has asked them to provide on the time of appearance documents regarding sources, details and purpose of all 'foreign remittances' claimed/received by them, sources of funds for acquisition and increase in their assets during 2008-17.

It has also called for details/sources of year-wise investment (equity and director's loans) in all the companies/businesses and details of gifts and salaries received since 2008, including the particulars of persons from/to whom gifts were received/given and the companies from where salaries were taken.

NAB has also asked Nusrat about sources of funds through which she acquired House No 96-H Model Town, 87-H Model Town Lahore and Nishat Lodge at Dunga Gali in Khyber-Pakhtunkhwa.

Hamza's reaction

Responding to NAB summons, Hamza alleged that the NAB Lahore Director General Shahzad Saleem had offered him concessions in return for improving relations with the government. He also alleged that Saleem had requested him not to raise the matter of his alleged fake degree in the Punjab Assembly.

Addressing a press conference, Hamza condemned issuance of notices to his mother and sisters and appealed to the Supreme Court and the top judiciary to take notice of NAB's actions.  "NAB's actions have paralysed the entire system," Hamza claimed. "The country is faced with an economic crisis where investment has stopped. In this scenario, people hesitate to invest as they fear NAB."

Hamza also hit out at Prime Minister Imran Khan, saying that while people are affected by inflation, Imran is acting out of a jealous for the Sharif family. He said he had become father of a daughter after waiting for 20 years but had not been able to even hug her.

"Every penny has been declared by us," he claimed.

NAB lodged assets beyond means case against Shehbaz after the National Assembly opposition leader told the accountability watchdog during his arrest in connection with the Ashiana case that his son Salman Shehbaz looked after his financial matters.

NAB hires Naeem Bukhari to oversee cases against Shehbaz, others

NAB later formed a three-member panel to probe into the matter. During the investigations, the Financial Monitoring Unit (FMU) noticed few large transactions made through the Sharifs' bank accounts. After further probe, NAB declared that the family was allegedly involved in money-laundering.

Two days before its unsuccessful raids on Hamza's residence, NAB had arrested two accused persons Fazal Dad and Qasim Qayyum.

According to NAB, they had found solid evidences about their alleged role in carrying out money-laundering for the Sharif family. NAB had also arrested another suspect, Mushtaq, the alleged front man of the Sharif family, on the same charges.

Now, NAB is expanding the scope of its investigations and has decided to include other members of the family in addition to Shahbaz, Hamza and Salman. NAB Chairperson Javed Iqbal has allowed upgrading of inquiry against Nusrat into investigations. According to sources, she had received over Rs55 million worth gifts from Shehbaz. She also owns at least 810 kanals of land in Kasur and Ferozwala.

NAB on Saturday requested the Ministry of Interior to put the names of four members of Shehbaz's family on the ECL.  The members include Nusrat, Rabia, Javeria, and Ayesha Haroon.