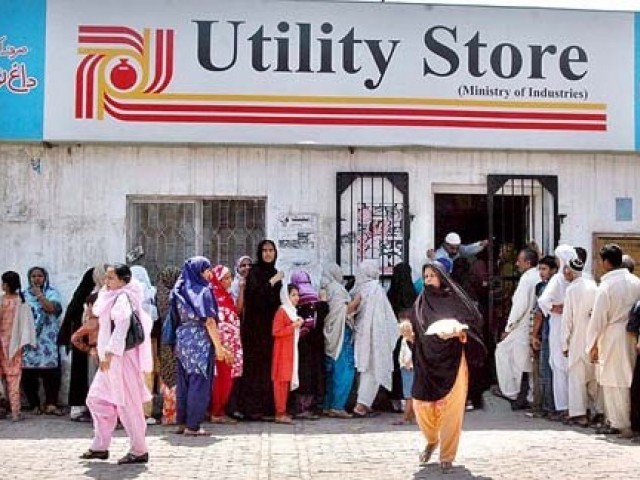 ---
ISLAMABAD: Over 10 companies have stopped supplying their food products to the Utility Stores Corporation (USC) as it owes them over Rs8 billion.

The USC has asked the government to pay 10% to 15% of this amount to the companies and also sought a 75% advance from the Rs2 billion Ramazan package.

Sources said with the companies cutting off their supplies, there is a shortage of food items in Utility Stores across the country.

The USC is incurring losses worth Rs12 billion every year and because of the ongoing financial crisis, it is also finding it difficult to pay the salaries of its employees.

There are dues worth Rs25 billion that the government has to pay to the USC under its subsidy.

The USC wants the government to make partial payments of 10% to 15% to the companies to ensure the supply of food items to its stores during Ramazan.

PTI govt suspends operations at Utility Stores Corporation

The Economic Coordination Committee had approved a Rs2 billion relief package for the upcoming holy month of Ramazan.

According to a USC spokesperson, the corporation has finalised its arrangements for the Ramazan relief package.

He said deals had been finalised with companies including oil and ghee suppliers and they had agreed to provide the required stock at subsidised rates.

"The USC is committed to ensuring smooth supply of all commodities at every nook and corner of the country during Ramazan," he added.

The USC also intends to distribute five million free ration packs under the "Sahara Programme" to help the needy during Ramazan.

The countrywide Sahara campaign is a social initiative to ensure food safety and formulate a unified platform to help people who cannot even afford subsidised food. For this purpose, the USC has asked overseas Pakistanis to donate $15 to provide ration to each needy family for a month.

To ensure transparency in the system, a web-based application will be used to distribute food coupons. Donors can nominate the beneficiary by providing the latter's CNIC and cell phone numbers.
COMMENTS
Comments are moderated and generally will be posted if they are on-topic and not abusive.
For more information, please see our Comments FAQ