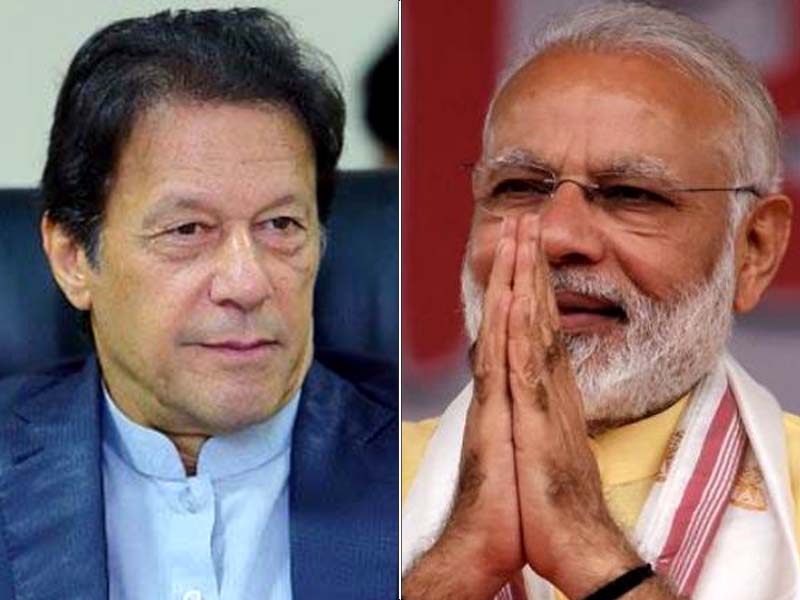 ---
When Prime Minister Imran Khan met a group of foreign journalists in Islamabad earlier this week, he expressed the hope that peace between Pakistan and India had a "better chance under Mr Modi". He also said, "If the next Indian government were led by the opposition Congress party, it might be too scared to seek a settlement with Pakistan over disputed Kashmir, fearing a backlash from the right".

"Perhaps if the BJP — a right-wing party — wins, some kind of settlement in Kashmir could be reached," Khan told the group, adding that he believed Modi too would be interested to restart dialogue despite the current impasse.

Indians, however, believe that despite the fact that there has been no sustained dialogue process between Pakistan and India since 2008, Pakistan's establishment has consistently held that it would like to pursue dialogue with India.

Still, three quick questions come to mind as one tries to fathom the PM's decidedly undiplomatic foray into the domestic politics of India, our declared enemy number one with whom we just had a short, sharp but too serious a bout of military confrontation: Why did Mr Khan chose to sort of endorse PM Narendra Modi just on the eve of general elections in India? Why does he think Modi would be interested in returning to dialogue mode with Pakistan after winning the elections which he is fighting on anti-Pakistan rhetoric? What did the PM mean by saying that 'some kind' of settlement in Kashmir could be reached if the BJP wins the elections? Would the Pakistani establishment be satisfied with such a settlement?

Perhaps the PM did not actually endorse the BJP and Modi. Perhaps in his own guesstimate he sees the BJP winning the election and Modi getting elected the PM for a second term. Perhaps PM Khan knows something we do not know and he believes Modi in his second term would be eager to resume the bilateral dialogue on Kashmir which Modi is bent upon merging with the Indian Union by removing Article370 from the Indian constitution which accords Kashmir a special status. Perhaps PM Khan is willing to enter into dialogue with India on Kashmir in the spirit of give-and-take. That is why perhaps he is talking of 'some kind' of settlement on Kashmir as opposed to Pakistan's status position which is plebiscite. Perhaps that is what our establishment which perhaps has read the writing on the wall has advised the PM to offer to India. Perhaps even offer New Delhi land route to Central Asian markets via Pakistan and Afghanistan in return for 'some kind' of settlement of Kashmir dispute.

The above seemingly self-serving surmises make one wonder if something similar to what had happened in the region leading to Agra Summit in July 2001 is in the offing culminating in another summit between Pakistan and India sometime later this year.

Indeed, it is possible that those global powers, especially the US, the UK and Europe, which stood by India during its latest military confrontation with Pakistan and which genuinely appear to be overly concerned about the tension-filled relations between the two nuclear-armed powers of South Asia leveraging their well-founded influence in the two respective countries may have decided to make New Delhi and Islamabad sit and talk to resolve all their outstanding disputes including Kashmir and terrorism on a give-and-take basis soon after elections in India are over and a government is formed there.

But today Pakistan does not seem to be in an ideal situation to be negotiating settlement of its disputes with an India which currently has the political support of all the globally influential countries, except China.

Also with barely enough foreign reserves to cover the country's monthly import bills, Pakistan knows it needs a large bailout from the IMF, but those often come with painful political pre-conditions imposed by the US from behind the Fund's cover.

An international watchdog group, the Paris-based Financial Action Task Force, is on the brink of blacklisting and sanctioning Pakistan. If that happened, Pakistan would face greater difficulties in obtaining the financial bailouts and loans it has sought.

Published in The Express Tribune, April 13th, 2019.

Like Opinion & Editorial on Facebook, follow @ETOpEd on Twitter to receive all updates on all our daily pieces.