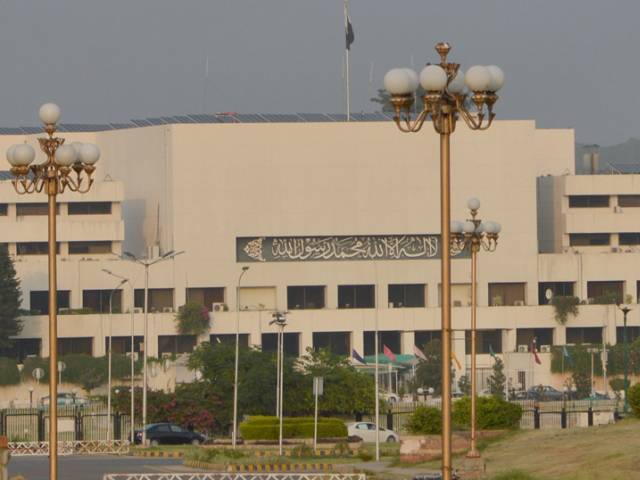 ---
ISLAMABAD: The Senate Standing Committee for Science and Technology has said that Pakistan Standard and Quality Control Authority (PSQCA) employees under inquiries for more than a year should be suspended.

Committee Chairman Senator Mushtaq Ahmed said that there were ghost recruitment in PSQCA and no inquiry was ever done nor a single punishment given in the last 15 years.

The senator added that employees at PSQCA were not promoted in accordance with the seniority criteria.

The secretary of Science and Technology expressed helplessness on the matters on which the chairman said the authority would be brought back to its track. The committee also summoned the inquiry officers in the next meeting.

Further, the committee expressed displeasure on the absence of COMSATS University rector.

Senator Mushtaq Ahmed said the rector should have made his presence in the meeting and warned that this practice should never be repeated in the future.

The officials from COMSATS University briefed that COMSATS now had seven campuses including five in Punjab, one in Khyber-Pakhtunkhwa and one in Islamabad offering 98 academic programmes.

They said the university had awarded degrees to some 61,346 graduates along with 305 PhDs.

The chairman committee suggested that the university should also have campuses in Sindh and Baluchsitan and recommended that next campus of the university should be established in either Sindh, Balochistan or erstwhile Fata.

The committee asked the number of students slipped abroad after completing their PhD degrees on which the officials told that there were 38 defaulters while inquiries against them were underway.

However, the committee directed to present the report on the reasons on why students did not return back to the country. 

Published in The Express Tribune, April 12th, 2019.
COMMENTS
Comments are moderated and generally will be posted if they are on-topic and not abusive.
For more information, please see our Comments FAQ