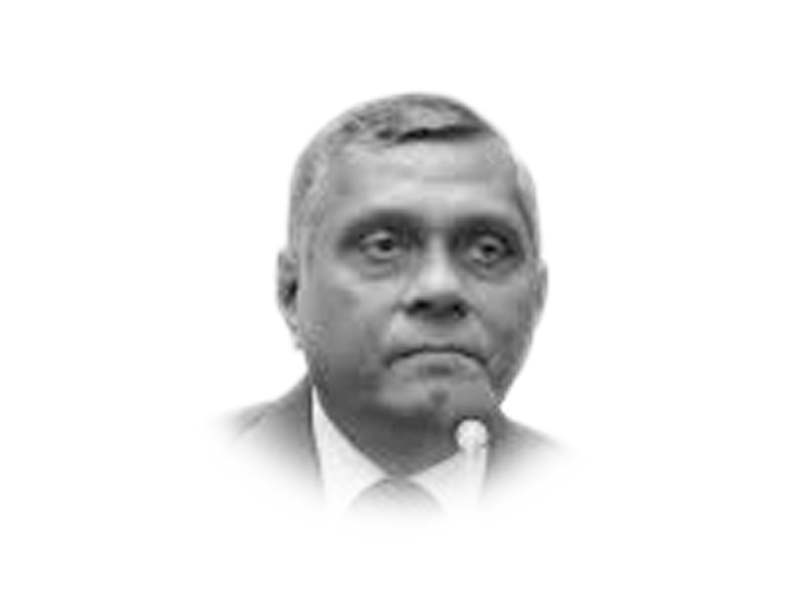 ---
India is the world's biggest democracy and its secular characteristic will be tested when voters will go to the polls from April 11 to May 19 this year.

If the BJP under Narendra Modi comes to power with a two-thirds majority, the future of Indian democracy and secularism will be doomed because Hindu nationalists will proceed to implement their cherished mission to rewrite the Indian constitution and delete the 42nd Amendment which declares India a democratic and secular state.

On the one hand, there is the National Democratic Alliance (NDA) composed of the BJP, the Shiv Sena and other right-wing political parties and on the other hand there is the United Progressive Alliance (UPA) composed of so-called secular, moderate and progressive political parties and groups pitted against each other in the Indian general elections.

There are also regional parties in West Bengal, UP and some southern states having profound influence in the Indian electoral scene; have been in a bargaining position for long and also act as king-makers.

How different are the NDA and the UPA from each other and unlike 2014 Indian elections when the UPA got only 60 seats with the Indian National Congress (INC) taking 44 seats out of the 545 seats of the Lok Sabha (lower house), will the 2019 elections provide space to those who want to neutralise the deepening of Hindu extremism and militancy in case the NDA wins a two-thirds majority? The world is watching with excitement and anxiety the holding of Indian elections as more than 800 million voters will decide the future of Indian democracy and secularism.

Certainly India is at a crossroads because its image as a democratic secular state is being questioned particularly since 2014 when Narendra Modi assumed the charge of Prime Minister and transformed the BJP from a moderate Hindu to a nationalist and extremist political party striving to declare India a Hindu state.

Senior and accomplished Indian writers like Romila Thapar and Arundhati Roy have for long warned the people of India about the rising tide of Hindu fanaticism and the rigorous campaign launched by the BJP and its sister organisations like the Shiv Sena, Bajrang Dal and Sang Pariwar of targeting minorities namely the Muslim community.

Will Indian voters, particularly those representing the silent majority, speak up and dislodge the BJP from power or will they join the right-wing bandwagon since the Pulwama episode of February 14 aimed at raising anti-Pakistan hype and charged patriotism?

It seems Indian voters will not give another chance to the BJP in April-May 2019 general elections because of three main reasons. Frist, if the BJP is not booted out of power, it will use all possible means at its disposal to declare India a Hindu state. Even if it fails to get a two-thirds majority and is unable to rewrite the Indian constitution, its electoral triumph with a simple majority will make life miserable for religious minorities.

Religious tolerance, which has been India's pride and a model of secularism, will diminish for good. As rightly stated by noted Indian writer Amartya Sen that, "the extreme Hindu political movement that spearheaded the present turmoil has gone into demanding an official end to Indian secularism, to be replaced by the recognition of India as a Hindu state.

This proposal, if accepted, would involve a dramatic alteration of one of the basic principles of the Indian constitution, and a radical departure from the idea of India, a pluralist, tolerant and secular India which was central to the Indian nationalist movement and which was reflected in the legal and political structure of independent India."

Despite the surge of Hindu nationalism in the recent past, majority of Indians wouldn't like to see their country further plunge into the vicious cycle of hate, intolerance and violence against religious minorities particularly the vulnerable Muslim community.

Second, winning elections, apart from its age-old communal approach, the BJP will sustain its policy of 'Pakistan-bashing' for another five years and along with that its resolve to end the special status of the state of Jammu & Kashmir will gain a new impetus.

It means in coming five years, neither will Saarc be revitalised nor regional tensions particularly hostility against Pakistan will be reduced. Is India ready to live in permanent conflict with its only western neighbor, Pakistan, and perpetuate its illegal occupation of J&K with the help of more than half a million of its military force? An Indian voter may have patriotic or nationalistic feelings but certainly will not support eternal hostility with Pakistan and controlling J&K by sheer use of force.

The manifesto issued by the Congress doesn't advocate hostility with Pakistan or to seek a military solution of J&K. While the Congress considers Jammu & Kashmir an integral part of India it favours a political solution instead of further alienating the people of J&K from India.

Unlike the BJP, the Congress is not in favour of undoing the 42nd Amendment of the Indian Constitution which declares India a democratic, socialist and secular state or deleting Article 35-A from the Indian Constitution which gives J&K a special status.

Finally, the defeat of BJP in coming elections will diminish the threat of India facing communal and political chaos because Narendra Modi and other Hindu nationalist leaders will certainly escalate their drive to transform India as a Hindu state in case of their electoral triumph.

But, it will be a big challenge for the UPA and other anti-BJP political parties if they are able to defeat the NDA because the slogan of Hindutva and India as a Hindu state has permeated deep inside the Indian society and state of India. To reverse the tide of Hindu nationalism and restore the glory of Indian democracy and secularism will certainly be an uphill task.

There is a two-pronged qualitative difference between India and Pakistan. First, unlike Pakistan, which has been under authoritarian-military dictatorship for almost three decades, India has sustained its democratic process. Except for three years, 1974-1977 when emergency was imposed during the tenure of then prime minister Indira Gandhi, there has been no rupture in the Indian political process.

Second, unlike Pakistan which became part of the Western alliance system since the early 1950s and got the status of a frontline state, India pursued a policy of non-alignment. However, India became a beneficiary of disintegration of the Soviet Union and the end of the Cold War when mending fences in Indo-US relations became a reality and Washington, unlike the past, emerged as a major backer of New Delhi against challenging the Chinese power ambitions in Asia. But, the qualitative difference between India and Pakistan is now disappearing with the rise of Hindu nationalism, jingoism and intolerance vis-à-vis religious minorities.

During the election campaign, Prime Minister Narendra Modi is openly praising the military so as to give the impression of developing a close nexus with those whose constitutional domain is to protect India's external frontiers.

Is India emerging as a deep state where sooner or later military will have a substantial influence on political matters? Alarmists argue that the Shiv Sena's penetration in the rank and file of India military through its own 'military academies' if allowed to continue will transform India as a deep state where democracy, secularism and religious tolerance will be things of the past.

The Indian Army will be transformed as a Hindu army subservient to the BJP and its Hindu extremist allies. In that scenario, one cannot rule out the process of Indian disintegration because a major source of Indian unity has been its strong democratic institutions, its diversity and secular mode of governance.

Published in The Express Tribune, April 12th, 2019.

Like Opinion & Editorial on Facebook, follow @ETOpEd on Twitter to receive all updates on all our daily pieces.