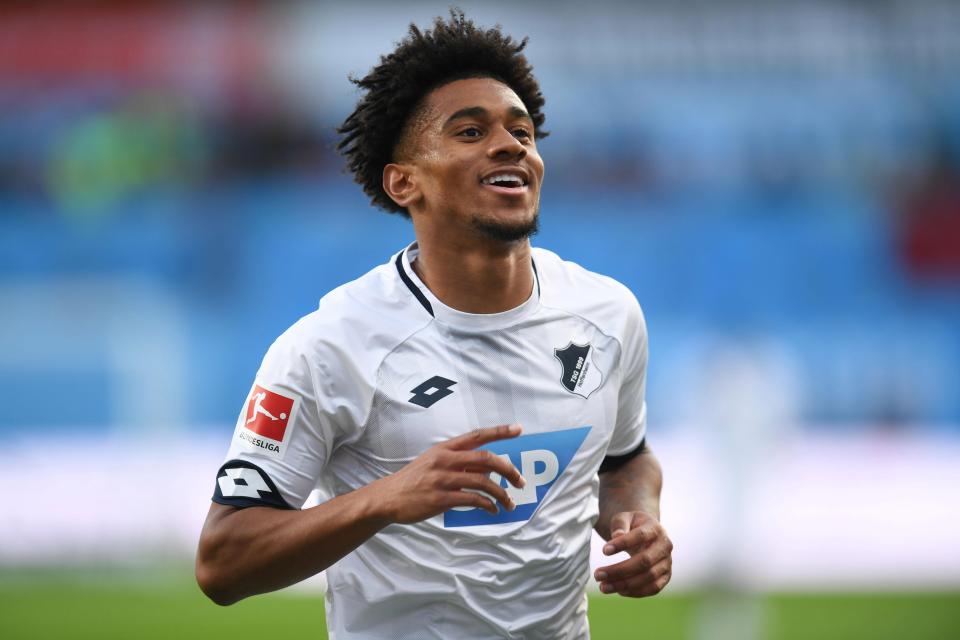 ---
ZUZENHAUSEN: English teenager Reiss Nelson remembers driving up the leafy road towards the training ground of Bundesliga club Hoffenheim for the first time and thinking: "Where am I going?"

The 19-year-old English winger has made quite an impact since arriving at the club on a year-long loan from Arsenal, becoming the latest English youngster after Jadon Sancho to shine in Germany.

Now he feels ready to return to North London and walk in the footsteps of his boyhood idol Thierry Henry.

Yet for a young man who grew up on the gritty estates of South London, it was something of a culture shock to land in the idyllic, green surroundings of Hoffenheim after his loan deal was signed last August.

Pressure on Bayern ahead of 'must-win' title crunch match against Dortmund

The club's training ground is in sleepy Zuzenhausen, a small village nestled in the hills near Heidelberg.

"It's a long drive coming up to the training ground and you are surrounded by all these trees," Nelson told AFP.

"I was like: 'where am I going?' Then I got into the changing room and all the guys were speaking German and I thought 'what are they talking about?'"

Nelson quickly integrated into the squad, however, scoring six goals in his first seven appearances.

He formed a close group with teammates Ishak Belfodil, Kasim Adams Nuhu and Joshua Brenet.

Germany international Nico Schulz also took Nelson under his wing, nicknaming him "little brother".

"Me, Ishak, Josh and Kasim are the ones who can't really speak German so we stay together," said Nelson, who is set to return to Arsenal at the end of the season.

"I've got a lot of close friends here and I will keep in contact with a lot of them."

One of several young Englishmen to have tried their luck in the Bundesliga, Nelson has not made quite the same impact as close friend Sancho, who broke into the England team this season.

But having emerged at Arsenal under then manager Arsene Wenger, Nelson said he has learned plenty from Hoffenheim's 31-year-old coach Julian Nagelsmann.

"Arsene watched me grow up, he gave me my Premier League debut, and I think he developed me into a good young man as well," said Nelson.

"Julian is different. He likes to analyse the opposition and he is very tactical."

Nelson was an Arsenal fan as a boy and joined the club aged eight.

He grew up idolising French striker Henry, who later coached him at under-19 level for the Gunners.

"Thierry used to give me a lot of advice, he was such a great guy," said Nelson.

Five-goal Bayern thrash Dortmund to go top of Bundesliga

"He told me to stay grounded, because a lot of kids start to get flashy when they get to 18 or 19, and they forget the basics of being a professional."

Nelson is learning his lessons the hard way -- he was dropped for a game against Nuremberg last month after turning up late for training.

However, he says that in general, his spell in Germany has helped him stay on the straight and narrow.

"I live in Heidelberg, and there is not much going on," he says.

The sleepy student town is a far cry from South London's Aylesbury Estate, where Nelson learned to play football.

"There were dangerous things happening around me growing up, but as long as I had my ball with me, I felt safe," he said.

Nelson said his family made sacrifices back then, and have supported him during a frustrating second half of the season at Hoffenheim.

The teenager has appeared in only five of Hoffenheim's last ten games as they try to secure a place in European competition next season.

He has been nursing a thigh injury in recent weeks but hopes to return to action against Hertha Berlin this weekend, then end his Bundesliga season on a high and return to fight for his place at Arsenal, this time under Spanish manager Unai Emery.

"I just want to play football, and as long as I am given the opportunity to do my things, I think I can end my season very strongly," he said.

"If I wasn't aiming to break into the Arsenal first team, that wouldn't be the right mindset.

"My year in Germany has had its ups and downs, but I am going to be ready for next season."