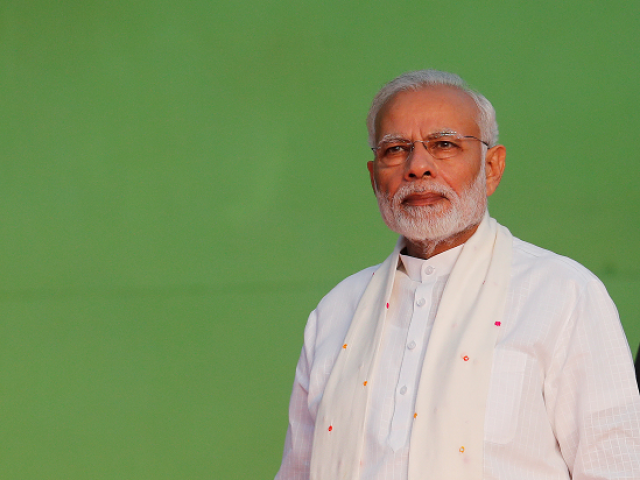 ---
Communal violence is not new to India. Hate lurked there but it was never so much virulent as it is now. There has also been a desire in India for bolstering the pluralistic, secular, democratic and diverse culture; but those who cherish that desire seems to be fighting this losing battle in the face of imperious norm of ultra-emotionalism imbued with the poison of chauvinistic intolerance.

Muslim man attacked for selling beef in India, forced to eat pork

This was not the India Jawaharlal Nehru had envisioned when he said in 1948, "We cannot encourage communalism or narrow-mindedness, for no nation can be great whose people are narrow in thoughts or in action."

India, under Modi, has now altogether morphed into a bigoted state where hate is let loose on religious minorities, marginalised communities and critics of the government. Sedition and counter-terrorism laws are wielded to strangle free speech. Dissent is labelled as anti-national. There are tales of torture and extra-judicial killings by Indian security forces in many areas, especially the states of Uttar Pradesh, Haryana, Chhattisgarh, and Jammu and Kashmir.

This past week, a mob of 200 members of the Rashtriya Swayamsevak Sangh (RSS), a radical Hindu group, attacked a Catholic school in Tamil Nadu and stripped some of the nuns naked who teach there, attempting to throttle them with their rosaries. Many of the nuns and school staff were hospitalised after the violent assault.

The Muslims are the biggest victims of this bulging hate in India. About 50 Muslims have been beaten to death by the cow-protection groups since May 2015. Most who died were herders or cattle traders. Cases are filed against perpetrators but no accused has ever been credibly prosecuted. As a result, the extremists get emboldened for such crimes against minorities.

The Muslims in India-Occupied Kashmir continue to present the most doleful and piteous image during the five years. Laws like the Armed Forces Special Powers Act (AFSPA) and the Jammu and Kashmir Public Safety Act (PSA) provide immunity to soldiers from effective accountability for crimes committed against humanity.

As for Dalits, the fact remains that the Indian constitution's main author was a Dalit — Dr Babasaheb Ambedkar, yet the prejudice against them during these five years has embittered their lives. There have been incidents of stripping and flogging Dalits in public. They have to receive such inhuman treatments from the hardliners for skinning cows — thousands of Dalits earn their meager livelihood from skinning dead cows and buffaloes and selling their hides to leather traders.

These 200 million Dalits now have taken to streets and demand their due rights, and are quite poised to take vengeance on the BJP in the coming elections.

Besides, critics of the government are also not safe from the wrath of the right-wing groups. Journalists, writers, social media savvies and academics who lambast the ruling elite for their wrongs are subjected to heinous reactions from different corners. Journalists like Rana Ayyub and Barkha Dutt have received rape-threats for criticising the BJP. Some anchors were even forced to quit, as the media houses are under the influence of hardliners in the BJP. In September 2017, Gauri Lankesh, a journalist-turned-activist, was shot dead by unidentified men outside her home in Bengaluru city. She was a vocal critic of militant Hindu nationalism.

International agencies like Amnesty International and the United Nations have also exhibited their concerns about human rights violations in India. Just a week ago, the UN Human Rights Chief, Michelle Bachelet, said, "We are receiving reports that indicate increasing harassment and targeting of minorities — in particular Muslims and people from historically disadvantaged and marginalised groups, such as Dalits and Adivasis."

BJP election win will boost chances of Pakistan, India peace talks: Imran

This culture of hate, though, seems to give electoral edge to Mr Modi who does not have any tale of relief to recount to the vast political gatherings, yet the imprints it is going to leave on the democratic polity of India will be hard to erase.

Published in The Express Tribune, April 10th, 2019.

Like Opinion & Editorial on Facebook, follow @ETOpEd on Twitter to receive all updates on all our daily pieces.