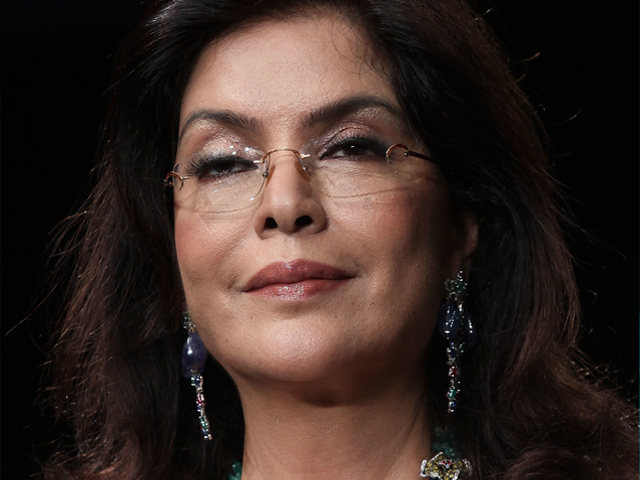 ---
Zeenat Aman was all the rage back in the 80s. The original Don diva has had a past tainted with abuse of every kind imaginable - verbal, physical and emotional - particularly at the hands of Sanjay Khan... her co-star, lover and later, husband.

In 1978 or 1979, the Abdullah co-stars were madly in love and had gotten married. When this particular detail was revealed to Khan's first wife Zarine, he beat Aman  up till she went black and blue.

And while the Aap Jaisa Koi star required eight days of medical attention to recover from this beating, she did not report Khan to the police.

This could very well be India's first celebrity #MeToo case that went unreported. The case brings back how one of the top actresses in Bollywood was never able to look straight into a camera after the incident.

At that time, Aman was one of the most sought after stars in India. But she still faced grave injustice by the misogyny of the Hindi film industry.

"It's not only about the industry. I feel as a culture, we are a deeply patriarchal and  misogynistic," the Qurbani starlet recently said in an interview with BBC Asian Network. "I don't think a couple of year's work is going to change anything very dramatically. I think there has to be sustainable effort to talk about respect for women in the work place, pay parity and for their to be a general balance."


"I think as a culture we are a deeply patriarchal and misogynist society"

Legendary Bollywood actress Zeenat Aman discusses the role of women in Indian cinema with @radiogagan ♀🎬

Listen to more on @BBCSounds pic.twitter.com/epknNyJ2ZZ

— BBC Asian Network (@bbcasiannetwork) April 8, 2019


Zaman continued, "India, and the Hindi film industry, is very hero-centric and hero-oriented. Businesses ride on the shoulders of leading men, rather than leading women. That's the reality one has to contend with."

However, superstar Shah Rukh Khan feels the opposite. "The roles of women and the kind of attitude you have at the workplace for women is changing for positive," the Dilwale star said recently. "There will be discrepancies and ups and downs. There were times, when I was working in the 1990s, that if a lady got married, she normally did not have the opportunity to come back and act in a film. But now they are married and acting in films and it's so seamless."

Have something to add to the story? Share it in the comments below.
COMMENTS (1)
Comments are moderated and generally will be posted if they are on-topic and not abusive.
For more information, please see our Comments FAQ