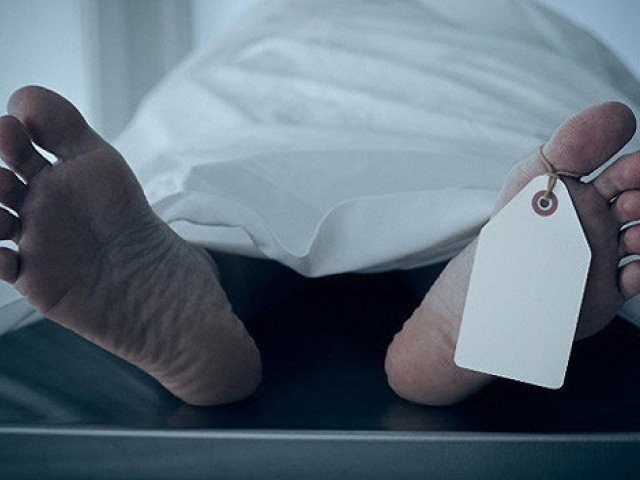 ---
Wajid Khan, a union council polio worker, was gunned down on Monday in Mohmand tribal district of Khyber-Pakhtunkhwa (K-P).

According to initial details, the person who opened fire at the polio worker following an argument early morning was identified as Zubair Khan.

Polio to be eradicated 'after Pak-Afghan border fencing'

A district administration official Mohmand and local sources also confirmed the incident that happened in Auto Khel area of Haleemzai tehsil.

Wajid performing polio monitoring duty after the end of a polio eradication campaign in the area confirmed Mohmand tribal district polio officer Dr Shabbir Khan.

"Wajid learnt at Zubair's house that the latter has refused to let the polio teams tried to administer polio drops to his children. The killed polio worker tried to convince him and in doing so, the two exchanged harsh words," said the officials.

"Angry Zubair went inside his house and brought a gun and opened fire at Wajid,"

Wajid was seriously injured in the incident and later succumbed to his injuries while he was being shifted to a local hospital.

The district administration later launched a search operation and conducted raids to arrest Zubair who had been at large.

"Wajid had no personal enmity with anyone. He was on his duty and only tried to convince his assassin to let his children have the polio drops. But he refused and killed him," said Wajid's father, Malak Bakht Muneer.

Pakistan is one of just three countries in the world, along with Afghanistan and Nigeria that have endemic polio, a once-common childhood virus that can cause paralysis or death.

Polio team trudges through snow to immunise children

Immunisation efforts have in the past been hampered by militants. They have previously alleged the immunisation campaigns are a cover for Western spies.

Local officials have recruited clerics to promote the immunisations for 400,000 children after past programmes were met with resistance and even violence by extremists.
COMMENTS
Comments are moderated and generally will be posted if they are on-topic and not abusive.
For more information, please see our Comments FAQ