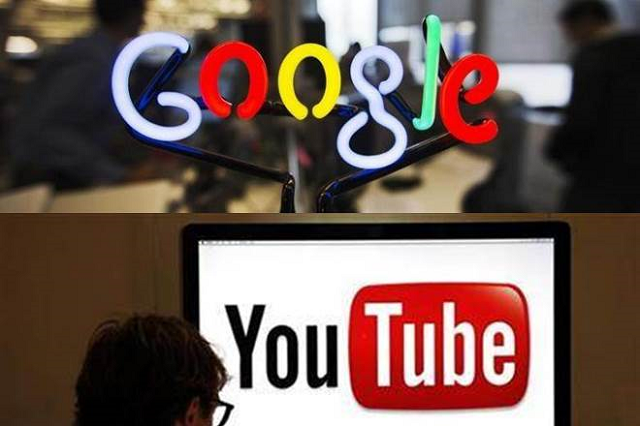 ---
A Pakistani food vlogger, Mubashir Siddiq, recently crossed a million followers on his YouTube channel, 'Village Food Secrets'. This is a unique achievement and one that should be celebrated.

In this era of information and social media, what better way to promote a country than to highlight its cuisine online. If people like your cuisine, they will visit Pakistani restaurants abroad and come to Pakistan to savour what we have to offer. It's a win-win situation.

Mubashir Siddiq's channel offers alternates for everyday modern cuisine and an idea on how to attempt on cooking them with limited facilities. Apart from that, there are delicious traditional and continental recipes Siddiq shares that the audience seems to love.

But for a man of limited means and experience to be able to achieve over a million followers is something to be lauded. In his message to his audience, Mubashir Siddiq thanked his subscribers through a video. We should be thanking him instead. He has done a service to Pakistan, with no government funding or support.

"The Village Food Secrets is now a million members strong," Siddiq said in his message, adding "This all happened because of my parents' prayers and your love. The respect you all have given me is huge and I thank all of you. This is for all of you and this channel belongs to you."

Let us put things in some perspective. A video blog or video log usually shortened to vlog is a form of a blog for which the medium is video and is a form of web television. Vlog entries often combine embedded video (or a video link) with supporting text, images, and other metadata. Entries can be recorded in one take or cut into multiple parts.

In comparison, a blogger is someone who blogs, or writes content for a blog whereas blogging is the act of writing a post for a blog. A vlog is a video blog post.

A vlogger is someone who records vlogs and can publish these video blogs on any platform he wants like own website or video sharing sites like YouTube and/or Vimeo. But with vlogging becoming more popular, most YouTubers are now referred to as vloggers.

Pakistan has a number of vloggers who are doing an amazing job in terms of garnering audiences and producing content that people all over the world want to see. But it goes without saying that our government is oblivious of these dynamic persons.

Take for example what happened at the recently held tourism summit in Islamabad. In this, the government honoured social media influencers – most of them vloggers, all of whom were already present in Pakistan. What is important to note was none of them were locals.

International vloggers such as Trevor James, Rosie Gabrielle, Eva Zu Beck, Alex, Amel Lamloum and Mark Weins were invited to the summit.

Many took to social media to point out the same, saying a Pakistani summit was taking place without Pakistani vloggers and the government didn't approach the local content creators first.

Mooroo (Taimoor Salauddin) and Ukhano (Umer Khan), two of Pakistan's most popular vloggers, also responded to the outrage. Talking to the media, they said that international tourism can be better promoted by international vloggers, local vloggers love their country and love exploration. "We don't need support. We love Pakistan. If we end up promoting tourism, great! Let others come promote Pakistan. It's in our interest."

One can wonder at the wisdom of using only foreigners to promote a country. More so because local vloggers connect with the local audience. And we know that the first step to promoting tourism in Pakistan is to first bring local tourists to the sites and then once the industry can cope, promote this amongst international tourists.

UKhano aka Umer Khan told that media that a lot of content creators, a lot of fans and followers became emotional about the summit giving a white-washed image of Pakistan.

"I didn't become a content creator to seek validation from other people. I became one to inspire others to work towards the betterment of the country." Great sentiments. But we can achieve much more if we also have on board local vloggers. Mubashir Siddiq has shown us what is possible.

Published in The Express Tribune, April 8th, 2019.

Like Opinion & Editorial on Facebook, follow @ETOpEd on Twitter to receive all updates on all our daily pieces.
COMMENTS
Comments are moderated and generally will be posted if they are on-topic and not abusive.
For more information, please see our Comments FAQ