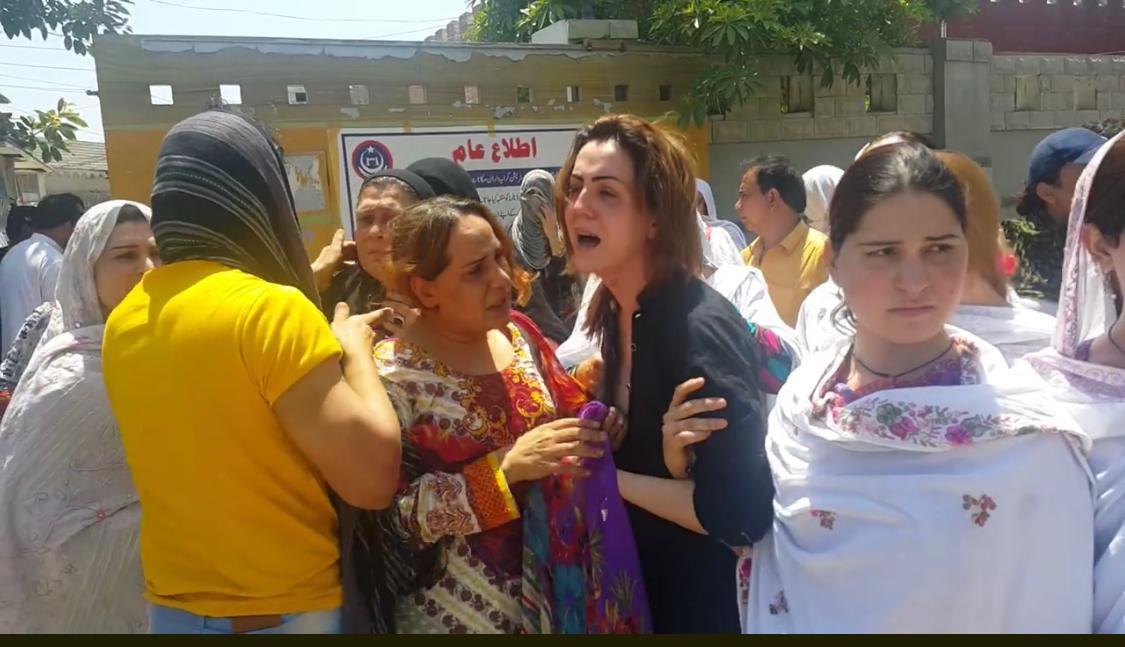 ---
PESHAWAR: "I can never forget the day when my mother told my brothers to kill me when she couldn't bear to see me suffer anymore. That very day, I decided to run away from my family and say goodbye to my hometown of Mardan forever," lamented Farzana, a transgender individual.

For most transgender individuals across the country, the sad story of Farzana does not come as a surprise. With endless troubles in their surroundings, inhumane treatment from friends and families alike, an attitude of disrespect from society at large, undue torture, sexual abuse, and even death – transgender individuals experience it all on a day-to-day basis.

"It's not just the society, but our own blood relatives have been reluctant to accept us. They don't even want to own our dead bodies," Farzana bemoaned.

Living in a small house with her old fellows deep inside the walled city of Peshawar near Jhanda Bazar, Farzana – who is now a leader and a rights activist for her marginalised community – said that leaving her home was not a choice.

"I had to leave my home because my family, especially my brothers, wanted to kill me to save their so-called 'honour'," Farzana said. "Fed up of the never-ending torture that I had to endure at the hands of my brothers and people of my city, my mother thought it was better for me to die than lead a life full of shame.

Born as Riaz, Farzana told The Express Tribune that she could never identify as a boy when she was a child and when she finally accepted her true identity, she felt blessed for being who she is.

With tears rolling down her cheeks, Farzana explained how her feelings were deeply hurt when she was not allowed to eat with the rest of the family and was served food in a separate room.

"The discrimination and disrespect that I was subjected to in my own house shattered my confidence and pushed me into isolation and misery."

Farzana said that although her mother always stood by her side, she eventually decided to leave her family because, as a human, it was her basic right to live her life according to her own will.

"My family did not consider me a human being. Rather, I was viewed as a bad omen and a disgrace for the family," she said.

Farzana said that for the past 35 years, she hasn't seen or met any of her family members, adding that she learned that her parents and a sister had passed away but she wasn't allowed to attend their funeral, neither does she know where they are buried.

"I didn't attempt to go to the funeral for the fear of being beaten up, thrown out or even being killed by my brothers. Although my heart was aching to bid farewell to my loved ones, I decided not to go there for my safety," she said.

Farzana — and thousands of other transgender individuals like her — have to meet a similar fate when they leave their families.

"They don't want to accept us — dead or alive," Farzana said.

However, when a member of the transgender community is killed, their parents are quick to contact the police so that they can accept blood money from the killers and refuse case proceedings against them.

"Our families take money from killers and forget about us. They even sell our bodies after we die. That's the fate of a transgender individual in this country," she concluded.



Published in The Express Tribune, April 7th, 2019.