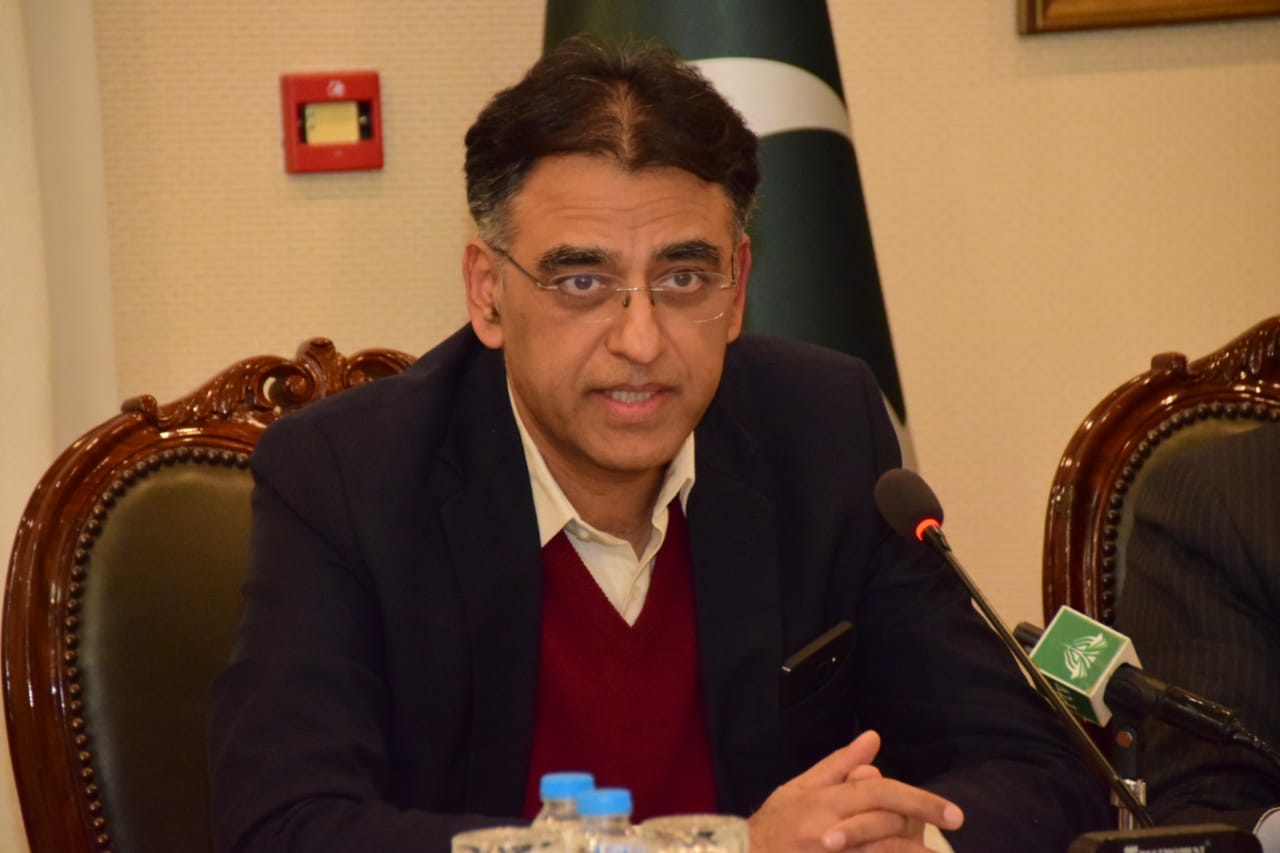 ---
Chemotherapy makes a cancer patient feel even more sick and miserable, before it defeats cancer. Nausea, vomiting and eventually losing hair is a painful cost of the treatment, not the disease. Similarly, Asad Umar is giving chemotherapy to a sick Pakistani economy today. And the side effects of the chemotherapy — inflation, depreciation of the rupee, slowing growth — is the painful part and parcel of the treatment. Should the Pakistani people protest the disease or the medicine?

Miftah Ismail delivered the Pakistani economy on a stretcher to Asad Umar, with the economy gasping for breath in the emergency room. Like any doctor, Asad's first job was to stabilise the patient and make sure he survives, regardless of how painful the treatment may be. This is the shock therapy we are experiencing today the side effects of which are expressing themselves as inflation, depreciation of the rupee and slowed-down growth. Is there a method to the madness in the PTI's economic policies or are they just incompetent? In this column, I'll unpack depreciation of the rupee, inflation and the rise in energy prices to understand whether Asad Umar is overprescribing medicine or if we need to give him more time.

Let's take depreciation first. The PTI inherited a $19 billion current account deficit per year. This means we owe the world $19 billion in imported goods and debt liabilities every year, which we don't have the money to pay for.

Why did this happen? Much has been said about Ishaq Dar's fetish for keeping the dollar-rupee rate stable but the real game was subsidising elite and non-elite consumption. Here's how this works: suppose we imported a chocolate for $1. This was sold in stores for 100 rupees last year, versus the 140 rupees at real exchange rate. The difference was subsidised by our foreign exchange reserves being used to keep the rupee artificially high, which we now have to borrow more dollars to repay. Essentially, the previous government was subsidising private consumption, with money they didn't have!

The first sour medicine Asad Umar administered was devaluing the rupee — or bringing it closer to its real price. This helps eliminate subsidies on elite consumption like the import of cars, Swiss chocolate and pet food (yes, the PML-N government was indirectly subsidising these!). This hurts all of us because some of the goods we need like food and medicine are also imported. But the medication is working. We are learning to live within our means and imports are beginning to come down sharply (current account deficit was down to 72% in February).

Now, let's talk about inflation, being fuelled primarily by devaluation/depreciation, which I explained above, plus the rise in energy prices. Let's take gas as an example. Previous governments were selling gas at subsidised rates and now the PTI is removing these subsidies. Suppose gas costs 100 rupees per unit but the government was selling it at 60 rupees. Who was paying for those 40 rupees? The Pakistani taxpayer who takes on more government debt to pay for these subsidies.

Now, the PTI government is moving towards a more sustainable financial path — selling gas, petrol and electricity for their actual prices and reducing wasteful consumption. No politician wants to be the one raising prices but the pain is a sign that the medication is working. The PTI is putting the interests of the country — financial stabilisation — ahead of its own interests, which would be to keep prices artificially low and stay popular.

Even if it means they're going to die, there's a reason why some cancer patients choose not to get treated for cancer. The treatment is so debilitating that they prefer spending their last few weeks travelling or spending time with family. The good news is that Pakistan is a young patient and our prognosis is strong.

Once the initial shock and side effects of the chemotherapy wear off, Pakistan has a very bright future ahead. We have a young, dynamic population of 200 million and our close friend happens to be the world's next superpower. All we have to do today is to be patient and channel our energy into fighting the disease, not the medication!

Published in The Express Tribune, April 7th, 2019.

Like Opinion & Editorial on Facebook, follow @ETOpEd on Twitter to receive all updates on all our daily pieces.
COMMENTS (8)
Comments are moderated and generally will be posted if they are on-topic and not abusive.
For more information, please see our Comments FAQ