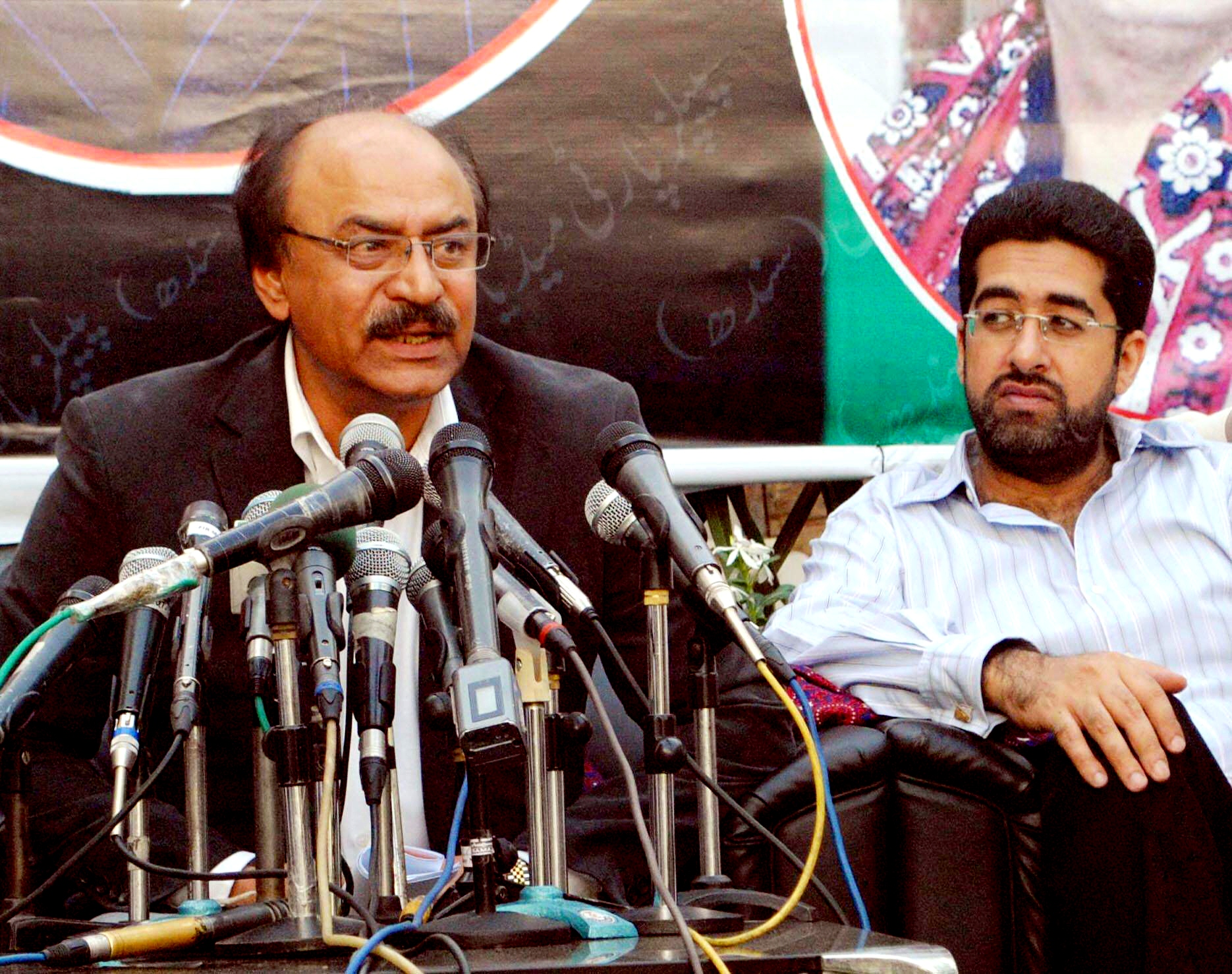 ---
HYDERABAD: Defending Pakistan Peoples Party (PPP) Chairperson Bilawal Bhutto Zardari's warning about kicking Pakistan Tehreek-e-Insaaf's (PTI) government out of power, PPP Sindh President Nisar Khuhro has said his leader did not use non-parliamentary language. "We can't humbly tell a ruler who has exploded a bomb of inflation over poor people to please go home," said Khuhro while talking to the media in Hyderabad.

"The new Pakistan's prime minister has descended as a big trial on this nation." He blamed Khan for treading on the heels of former president Gen (r) Pervez Musharraf and trying to introduce a presidential form of government in the country.

Imran takes a swipe at Bilawal over English speech

Khuhro alleged that Khan has been denying rights to the provinces. He said Musharraf had also practically created a One Unit system when he deprived the provincial governments of authority and funds while directly channeling funds from the Centre to the local governments.

He claimed that Sindh was being denied its due share of water, gas and electricity, besides the federal withholding of the province's Rs120 billion funds under National Finance Commission (NFC) award. The PPP leader said that the PTI government has created many crises and that no further crisis will emerge if it faced a pre-term ouster.

"Now if the people want to say go Niazi go, the PPP will stand with them." He said the PPP's train march last month in Sindh also worried the PTI government which began to accuse the party of not paying the fares of the train.

Khuhro said that unlike PPP's peaceful protest, Khan during his sit-in demonstration in Islamabad had given a call for civil disobedience.

Published in The Express Tribune, April 6th, 2019.
COMMENTS
Comments are moderated and generally will be posted if they are on-topic and not abusive.
For more information, please see our Comments FAQ