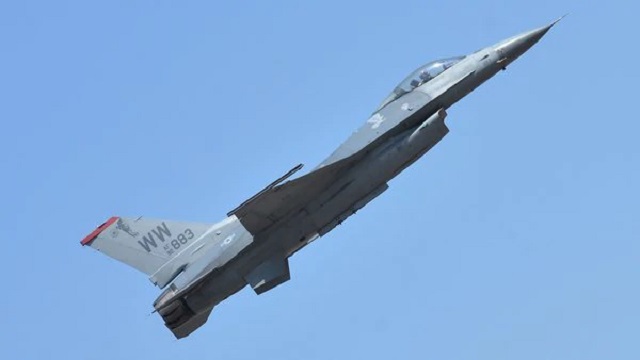 ---
Jingoistic frenzy appears to be fading as Indians start realising that Modi sarkar had fed them on concocted tales in the recent military confrontation with Pakistan.

The feeble voices that questioned the Indian government accounts of Feb 26 and 27 events suddenly rose to a crescendo on Friday when US defence officials confirmed none of the F-16 jets in the Pakistani Air Force (PAF) fleet is missing.

New Delhi claimed that its air force had decimated the "largest terrorist training camp" in an air strike in the Balakot area of Khyber-Pakhtunkhwa and then shot down a Pakistani F-16 in a dogfight over Kashmir the next day.

It couldn't offer even a shred of evidence to substantiate its claim of inflicting mass casualties or damages in Balakot, while its claim of shooting down F-16 also turned out to be figment of its imagination.

US debunks Indian claims of shooting down PAF F-16

International journalists and experts have already exposed the Indian claims vis-à-vis Balakot strikes, while US defence officials caused the Indians further embarrassment by confirming that all F-16 in the PAF fleet are accounted for.

Indian politicians, journalists, and activists came down hard on the Modi Sarkar for its farcical claims which made India a laughing stock internationally.

Siddharth Varadarajan, the founding Editor of The Wire news website, called it a "big blow to post Balakot account" of Prime Minister Narendra Modi.


So this a big blow to @narendramodi's account of the post Balakot clash: US Counted Pakistan's F-16 Jets – and Found None Missing https://t.co/xJMeUU5FlS via @thewire_in?lang=en

— Siddharth (@svaradarajan) April 5, 2019


Public interest lawyer and activist Prashant Bhushan wrote that all claims of Modi, including Balakot air strike, have proven false and still he was thumping his 56 inch chest.


Govt's claim of shooting down Pak's F-16 found false by US! Balakot claim of destroying JEM bases&killing them also found false by satellite images.Instead we shot down our own sturdy M-17 helicopter killing 6 people!And our own MIG was shot down&pilot captured.Yet thumping 56"?! https://t.co/NwKi15RdRy

— Prashant Bhushan (@pbhushan1) April 5, 2019


Filmmaker Rakesh Sharma called the entire episode starting with the Balakot misadventure to the aerial battle with Pakistan "a hasty op sans enough prep? For 56" to get 'action' before elections?!"

https://twitter.com/rakeshfilm/status/1113983260282040321

Economist Rupa Subramanya wrote that another claim by Prime Minister Modi has been busted by the Foreign Policy magazine.

https://twitter.com/rupasubramanya/status/1113969443208609793

Writer and photographer Sanjukta Basu said that India has become a laughing stock during the rule of Premier Modi.


First time in our history we are a laughing stock.

USA: India is lying they never shot Pak F16,
NASA: India's hooliganism for votes created debri in space. Irresponsible.
Global economists: India hiding/manipulating data.
Pak: Indian PM is like Quixote tilting at windmills

— Sanjukta Basu ✍️ (@sanjukta) April 5, 2019


Col (retd) Ajai Shukla, who is now Business Standard columnist on strategic affairs, defence and diplomacy, wrote that after the F-16 downing claim was busted, the ruling BJP was trying to take the spotlight away.


On the day the F-16 "fake encounter" was disproved as a jumla... the BJP reaches into its bag of tricks for a new one -- Ahaa! Let's distract the foolish Indian public with the tried and tested VVIP helicopter scam (which both the BJP and Congress okayed). https://t.co/KVvazMuQQ0

— Ajai Shukla (@ajaishukla) April 5, 2019




However, some Indians prefer to remain in fool's paradise and refuse to admit that they have been fooled by their government. Gaurav Arya, a retired Indian army major, said it was difficult for the United States to admit that an obsolete MiG 21 had shot down a much superior flying machine.


For America, war is a multi-trillion dollar business & the F16 is a global brand. There is no way the US can ever admit that a MIG 21 shot down an F16. It will bury the brand for ever & will raise questions on other US weapon systems. Embarrassing for US.https://t.co/gA9awcviVp

— Major Gaurav Arya (Retd) (@majorgauravarya) April 5, 2019


But Christopher Clary, Assistant Professor of Political Science, University at Albany, had an informed answer for them.


Some people say the US knows it lost an F-16 but can't admit it for commercial/pride reasons. Let me just say that Pakistan has many enemies in the US bureaucracy and even more on the Hill, and I think if Pakistan lost an F-16 they would gleefully leak it.

— Christopher Clary (@clary_co) April 5, 2019


While Michael Kugelman, Deputy Director at Asia Program and South Asia Senior Associate at The Wilson Center agreed with Clary.


Agree completely. Had a Pakistani F-16 really been shot down, someone in USG would have been happy to leak/admit it. https://t.co/qfKA2htN5J

— Michael Kugelman (@MichaelKugelman) April 5, 2019
COMMENTS
Comments are moderated and generally will be posted if they are on-topic and not abusive.
For more information, please see our Comments FAQ