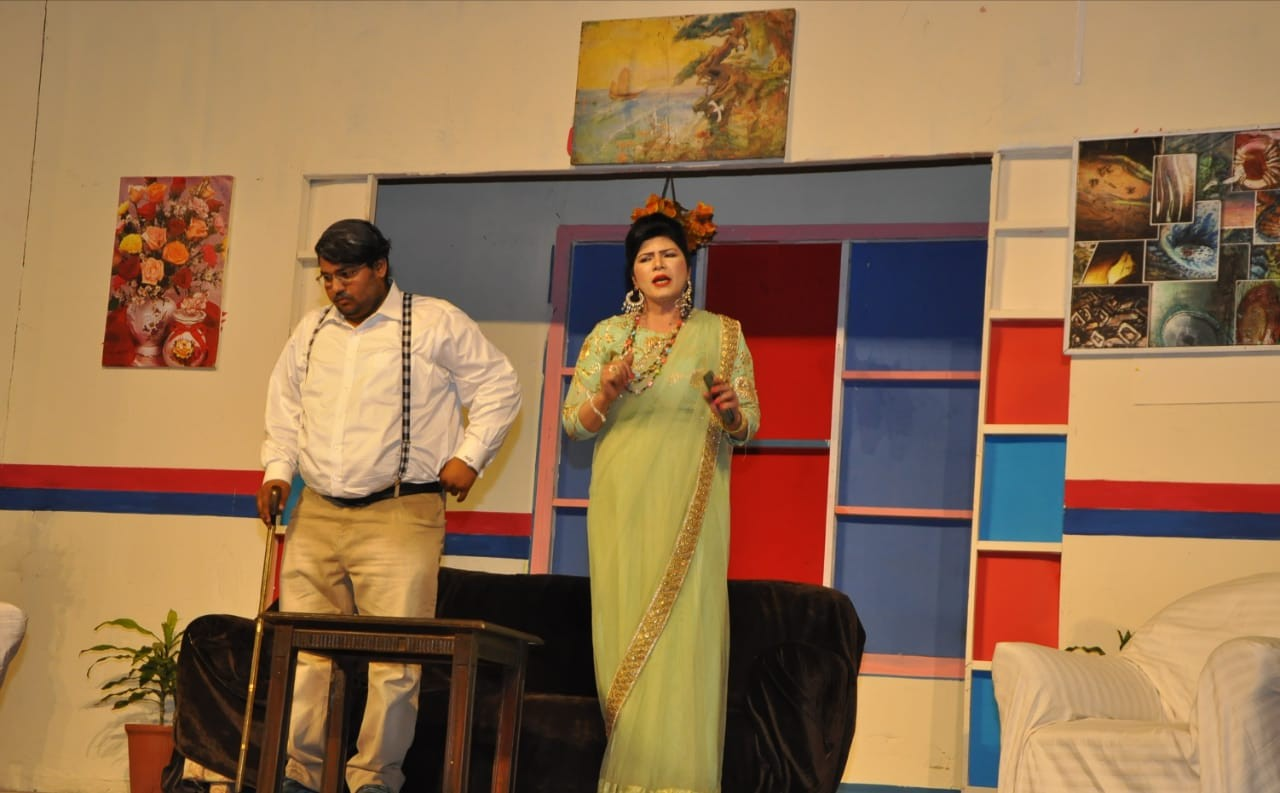 ---
LAHORE: A number of theatre enthusiasts from all over Lahore turned up at the showcase of Lahore Arts Council's latest production Paisa Bolta Hai on Thursday night. The audience enjoyed the performance held at Alhamra Cultural Complex, Gaddafi Stadium and showed a lot of appreciation for the cast and play alike.

Paisa Bolta Hai was a part of a series that the council has recently introduced to revive and promote socially meaningful and objective theatre. Various plays have been performed in the past in this connection and received much critical acclaim.




Paisa Bolta Hai was written by Professor Siddique Ahmed and helmed by renowned theatre director Qaiser Javed. The cast included famous actors such as Waseem Akhtar, Jabran Hussain, Amanullah Nasir, Sadi Khan, Muhammad Umer, Rohan, Nauman Asif, Saima Waseem, Hafifa Tahir and Mehak Shehzad.

The showcase revolved around the topic of love and brotherhood and how we all can collectively improve our society. Lahore Arts Council's executive director Ather Ali Khan attended the inaugural performance alongside members of the civil society.

"It is important for all of us to improve our society and that can only be done with good behaviour. Paisa Bolta Hai teaches audiences to adopt the golden values of our traditions - to promote love , sincerity and brotherhood amongst the public," Athar shared with The Express Tribune.




Qaiser believes the play is very relevant to Pakistani society. "There are many issues within our society when it comes to money - especially among friends and relatives. The reality is that money is a major reason for the differences between people. Therefore, we have tried to provide a lesson within the show and that is of humanity."

He continued, "There needs to be love and respect in every relationship. If we want to carry our values on, we have to build our relations on humanity and love. Money and selfishness is spoiling our family system and has done so for decades. Thus, we believe it was best that we highlight this issue through theatre. This play is our effort to give a positive message to society."

Paisa Bolta Hai will run at Alhamra Cultural Complex until April 8, 2019.

Edited by Ramsha Vistro.

Have something to add to the story? Share it in the comments below.