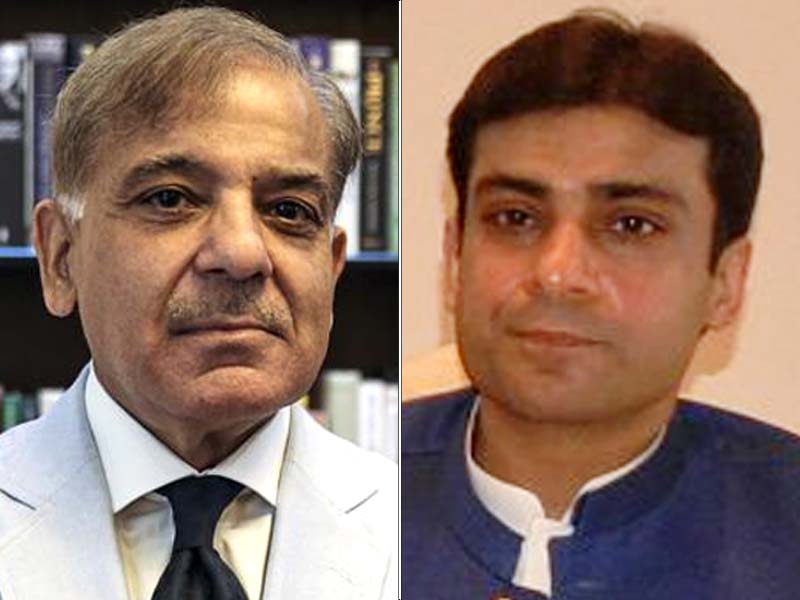 ---
A National Accountability Bureau (NAB) team raided the residence of Pakistan Muslim League-Nawaz (PML-N) President Shehbaz Sharif in Model Town, Lahore on Friday to arrest his son Hamza Shehbaz in cases of owning assets beyond means.

However, PML-N activists and the Sharif family's guards prevented the team from taking away Hamza.

Hamza's spokesperson told reporters that the NAB team left the residence after almost an hour.

In a statement, NAB said the team had conducted the raid after gathering solid evidence. However, the members of the team were tortured, their clothes were torn apart and threats were hurled at them.

The anti-graft watchdog added that the team had an arrest warrant. It was going to take Hamza into custody in light of the Supreme Court's orders wherein it had clarified that NAB could arrest anyone without prior intimation if it had irrefutable evidence against the suspect.

NAB also announced that it would take legal action against those who prevented the team from performing its duty.

Addressing the media after the raid, Hamza maintained that he had always appeared before the accountability watchdog and never ignored its summons.

"Asad Munir (retired brigadier) committed suicide because of NAB's discriminatory attitude and the Council of Islamic Ideology has also said that they humiliate people by arresting them," the opposition leader in the Punjab Assembly told reporters.

PML-N central spokesperson Marriyum Aurangzeb maintained that the NAB team had arrived without a warrant and completing other formalities.

She alleged that the raid was conducted on the directives of Prime Minister Imran Khan. "The prime minister is under mental stress and has come down to such high-handedness. What justification does NAB have for this operation?" she added.

Pakistan Peoples Party Chairman Bilawal Bhutto Zardari also condemned the raid saying that his party did not oppose accountability, but was against pursing a "political vendetta".

He described the NAB raid as an "authoritarian and undemocratic" move.



Money laundering evidence

The Sharif family's troubles seem set to worsen as reports suggest NAB has found evidence of money laundering on a massive scale through which Shehbaz and his family accumulated assets in the United Kingdom.

According to sources privy to NAB's investigation, the illegally accumulated assets are worth Rs85 billion to Rs100 billion and were bought during Shebaz's tenure as the Punjab chief minister.

NAB found that Hamza's declared assets in 2003 were worth less than Rs20 million, which increased by almost 2,000% to over Rs410 million after his father became the Punjab chief minister.

Similarly, his younger brother Suleman Shehbaz's personal wealth increased by 8,500 times and he now own assets worth more than Rs3 billion.

The sources said the evidence found by NAB was irrefutable and showed striking similarities with the money laundering and fake accounts case against former president Asif Ali Zardari and other PPP leaders.

The investigation started when NAB discovered "the huge volume of suspicious cash transactions" in the bank accounts of Shehbaz, Hamza, Suleman and other family members.

The Financial Monitoring Unit of NAB forwarded an application to the bureau's chairman on January 12, 2018 to investigate the transactions.

An inquiry was allowed in October 2018 and later its status was turned into an investigation.

On April 3 this year, NAB arrested two suspects, Qasim Qayyum and Fazal Dad Abbasi, after founding evidence against them of their involvement in money laundering and other corrupt practices.

During the course of investigation, it was found that Qayyum was running an illegal foreign exchange business at Sadiq Plaza on Mall Road and Ali Tower MM Alam Road between 2005 and 2018.

He collected cash from Suleman's office in Model Town, Lahore. He then arranged fictitious foreign remittances to the bank accounts of Shehbaz, Hamza, Suleman and other members of the family. He used the identity cards of his employees or others, showing them as the source of these remittances.

The sources said that the other suspect, Abbasi, was an old employee of the Sharif Group and had been working with Suleman since 2005.

He collected cash from different sources and handed it over to Qayyum. The two men are in NAB custody on physical remand.

Federal Information Minister Fawad Chaudhry while talking to reporters also confirmed that NAB had evidence against Shehbaz's family.  "The money used to buy these assets was illegally laundered from Pakistan," he added.

He condemned the manhandling of NAB officials during the raid at Shehbaz's residence.

"The NAB action was legal and they clarified their position at court in the morning. Hamza is a political leader and he should have cooperated with NAB."




COMMENTS
Comments are moderated and generally will be posted if they are on-topic and not abusive.
For more information, please see our Comments FAQ