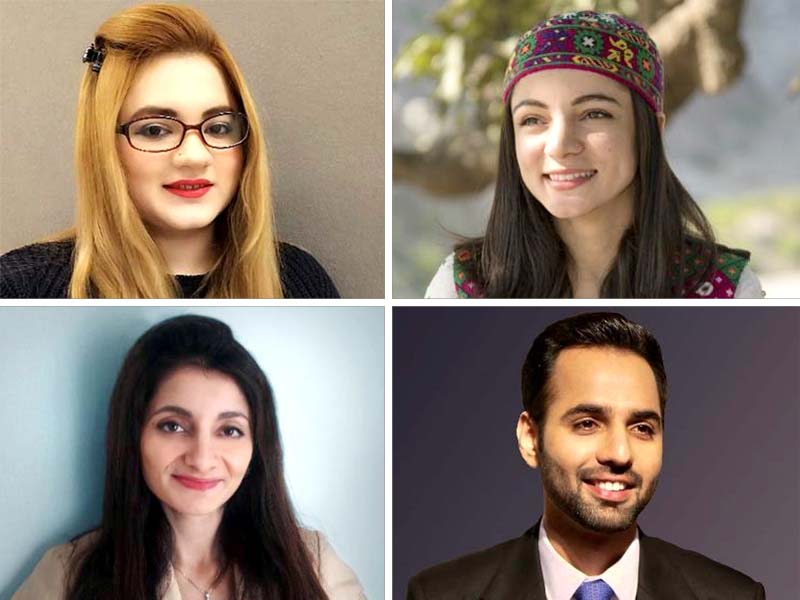 ---
KARACHI: Pakistanis have proved time and again that there is no shortage of talent in the country. This year, five Pakistanis and a startup have been included in the Forbes 30 Under 30 Asia list of entrepreneurs and game-changers. The recognition has not only made the country proud but also has provided a source of inspiration to other young Pakistanis who would like to make a difference in their respective fields.

Being included in the list was no easy feat as there was a cut-throat competition. According to Forbes, a total of 300 young individuals were included in the list who were selected from a pool of 2,000 entrants. Per the magazine, the selectees were "heavily researched by a team of reporters and vetted by an A-list of judges" to ensure transparency and fairness.

The list comprises entrepreneurs and game-changers representing 23 countries and territories in the Asia-Pacific region who proved their prowess in various fields of expertise. From technological innovation to social entrepreneurship, and healthcare and science to the arts – all 300 selectees stood out in more than one way to make themselves and their countries proud.

Let's get to know our Pakistani bright stars and take a look at their achievements.


Zain Ashraf Mughal

Zain Ashraf Mughal is a social entrepreneur and philanthropist who founded Pakistan's first not-for-profit crowdfunding platform aimed at poverty alleviation. It works on a simple yet meaningful principle: Pakistanis in need – predominately those who live below the poverty line – are provided with the means to earn a living.

Speaking about his initiative, Zain, 28, told The Express Tribune that he conceived the idea in 2013 with the aim of eradicating poverty from Pakistan.

"We all have seen poverty-stricken people coming to our doorsteps and begging for money, and though many of us help them, it is not a long-term solution," he said. "That's when I came up with the idea to do something for poor people that would provide a more sustainable way of earning for them instead of pushing them into the vicious circle of beggary."

'Pakistan's landscape ideal for entrepreneurial initiatives'

Zain explained that although anyone in need can benefit from his organisation's interest-free, microfinance model, in order to ensure transparency, there is a seven-level verification process through which his team ensures that only the most deserving people receive help and there is no room for any corruption.

"So far, we have successfully raised 600 entrepreneurs and have also sent hundreds of children to school through crowdfunding," he explained.

Regarding the recognition, he said that the credit should go to all those who sought his company's help to work hard and pull themselves out of poverty.

"As Muslims, we must give back to our fellow human beings," Zain said. "I encourage young people to believe in themselves and know that they have the power to change things positively."


Ahmed Rauf Essa

Another bright Pakistani star on the list is Ahmed Rauf Essa, a 27-year-old entrepreneur who, along with his younger brother Hamza Rao, co-founded Telemart – one of Pakistan's biggest e-commerce platforms. And that's not all but he achieved all that at the age of 23.

"We came up with the idea back in 2014 when the concept of e-commerce was still not very popular in Pakistan and almost all businesses were entirely retail-based," Essa elaborated. "So when we launched our e-commerce platform, everyone was attracted to it."

At present, Telemart not only operates online but also has five retail outlets across the country. It also caters to 400+ wholesalers nationwide for their cellular needs.

Although it wasn't Essa's first achievement, the new feather in the cap is definitely a moment of pride for him.

"It was difficult to stand out because entrepreneurs in India, China and South-East Asia also sent in their names for consideration," he said. "I feel that it is, indeed, a proud moment for me because it's not only an individual achievement but also a recognition for Pakistan.

For young Pakistanis who wish to do something different and make a mark for themselves nationally and internationally, Essa said that although hard work is important, one must think out of the box.

"You have to come up with something unique and new to the table. That's the only way to stand out," he suggested.


Zainab Bibi

Zainab Bibi – a 29-year-old social entrepreneur from Lahore – was included in Forbes' list for establishing the Pakistan Society for Green Energy (PSGE). Founded in 2013, Zainab's research organisation introduced new methods of renewable energy and created awareness about environmental issues. Her organisation researched the production of bio-fuel from waste tissue papers and Camelina Sativa – a drought-resistant plant that can be turned into bio-diesel.

Bibi's research-based initiatives were lauded both at home and abroad and, in 2016, she was honoured with the Queen's Young Leaders Award for her success in creating public support in Pakistan for environmentally-friendly initiatives. Upon receiving her award, she said that the award "legitimised her work and her potential as a leader." Now, the latest recognition has not only made Zainab prouder but has also earned a name for her country.


Karishma Ali

Being a sportswoman in Pakistan – especially a footballer – is an achievement in itself because Pakistan still has a long way to go when it comes to the sport. Hailing from Chitral, Karishma is the only woman from her hometown who plays national and international club-level football. She founded the Chitral Women's Sports Club – a platform created with the aim of providing a safe environment for girls of Chitral to engage in sports. And she achieved all that at the age of 21, making her the youngest Pakistani on the list.


Laila Kasuri

Laila Kasuri is a 29-year-old water analyst with Global Green Growth Investment's Policy Solutions Division. According to the publication, Kasuri was included in the list for "leading research at organisations such as the World Bank, the US Army Corps of Engineers, and the UC Davis Center for Watershed Sciences on climate-smart irrigation, flood risk reduction, and river basin planning".


Roshni Rides

Last but not least, Roshni Rides is included by Forbes on its list as the only startup for Pakistan for introducing a novel idea – a female-friendly carpooling service.

According to Roshni's website, Female commuters in Pakistan's urban centres suffer from a huge transportation crisis, therefore, four bright minds – Hanaa Lakhani, Hasan Usmani, Gia Farooqi and Moneeb Mian – came up with the idea of the startup. Roshni Rides now successfully operates with the mission to empower Pakistani women through transportation.

Per Forbes, Roshni Rides not only assists Pakistani women, but it also provides "a reliable transportation service for refugees, and their company arranges affordable rickshaw rides along designated routes between a refugee camp and common destinations such as markets and hospitals."