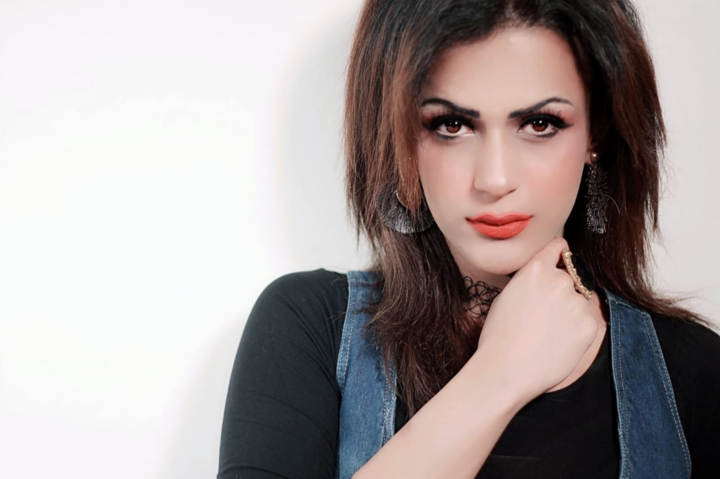 ---
LAHORE: If we look back a few years ago, we'd all agree that it was quite difficult for a transgender to make their place within local showbiz back then. But now, the community is gaining more and more recognition with the passage of time - be it via modelling, acting or dance.

One such artist is Lahore-based performer Laika Khan. Slowly but surely, she has become the first choice for theatre producers. Hailing from Dubai, she is amongst the most expensive dancers in local commercial theatre, rubbing shoulders with the likes of Nargis, Khushboo and Nida Chaudhary.




Laika has dominated the business for the last two years and has impressed many with her work in Lahore. But now, she is hoping to break into Lollywood and expand her horizons further.

Laika currently resides alone in Lahore but had to separate from her family due to their attitude towards her. The artist obtained a BS honours degree in Marketing from Dubai.

Speaking to The Express Tribune, Laika opened up about the various difficulties she faced in the beginning of her career and what the future may look like for her in the industry. "Being a member of the transgender community, I obviously face a lot of issues. However, I try and overcome these hurdles and try to ignore the hate," she began. "But I just want to focus on my career and make a name for myself in the industry."




The stage performer explained that joining theatre was not a coincidence. "I studied hard and received proper training during my time in Dubai, before starting my career. Nonetheless, it was still quite difficult to make my place in the business as the industry already has big names like Nargis, Megha and Khushboo. So, I had to work even harder and prove my skills."

Laika continued, "In the beginning, I saw many producers who had a

negative attitude towards me, only because I am transgender. They refused to audition me, let alone give me work. And once I managed to get a job, they did not pay me in full. I think such discrimination should be removed from the industry as times have changed now. I should be judged on my work - not on my gender."




Despite all the struggles, Laika didn't give up on her goal. "I believe now, I am in a position where I can demand a price for my work. I have thousands of fans who support me and come to watch my shows. I have faced a lot of hypocrisy from some of my fellow stage artists. But I am lucky to have actors such as Megha by my side, who always support me."

The theatre artist also spoke about the rampant vulgarity in her career of choice. "Being a theatre dancer, we are sometimes expected to perform in a certain way. However, I strongly oppose vulgarity and am pushing for quality performances to be showcased only."




Laika went on to reveal that cinemagoers may see her on the silver screen soon enough. "I hope to be the first transgender lead in a Lollywood film. I will have some good news for my fans very soon as I am currently in talks with a film producer. I want to take a moment to appreciate those members of the general public who like our work and always have a positive attitude towards us."

She continued, "Members of the transgender community should not hold back when it comes to chasing their dreams. They should take their talent into consideration and learn from my example. Laika concluded with the thought of community work. "I hope to get involved in some welfare work for the betterment of the transgender community in the future as well."

Edited by Ramsha Vistro.

Have something to add to the story? Share it in the comments below.