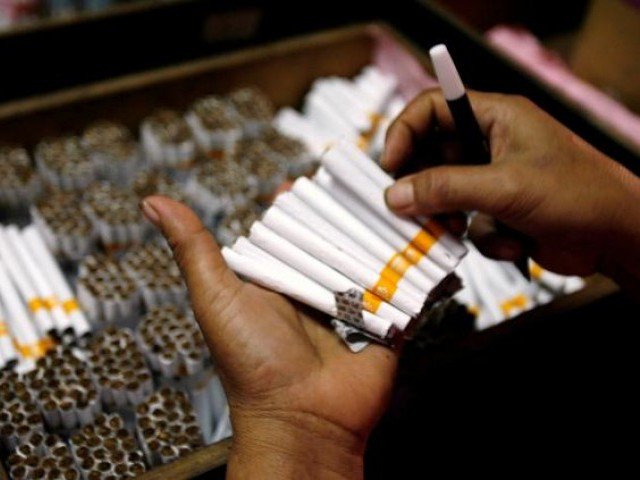 ---
ISLAMABAD: The country has a number of laws and statutory measures to control tobacco and smoking in the country, but they have all failed to produce the desired result with an increase in tobacco users over the years.

The key was to strictly implement the laws made in the country apart from increasing the size of warnings on cigarette packets.

This was stated by experts during the second round of a high-level roundtable meeting on "Warning on Tobacco Products- Capacity Building within Legislative Framework". The meeting was organised by the Sustainable Development Policy Institute (SDPI) on Wednesday.

National Assembly Standing Committee on Health Chairperson Khalid Hussain Magsi said that Pakistan is the fifth top producer of tobacco in the world and that the cash crop could generate massive revenues for the country.

However, he conceded that smoking is a silent killer and that long-term tobacco usage gradually impacts health negatively.

The Balochistan Awami Party (BAP) lawmaker from country's largest province urged the need for evolving a consensus amongst all stakeholders on alternative crop production, especially tobacco farmers who must be offered and convinced to cultivate alternative crops.

Parliamentary Secretary for National Health Services (NHS) Dr Nausheen Hamid lamented the lack of implementation of existing tobacco control laws like stopping smoking at hospitals of the federal capital.

She added that the National Assembly Speaker had recently constituted a special committee on agriculture, which was trying to develop consensus on alternative crops and resolving the issues of tobacco farmers and the tobacco industry.

Pakistan Muslim League-Nawaz (PML-N) MNA Romina Khurshid Alam stressed the need for raising awareness amongst the public and putting pressure on the government to implement the existing tobacco control laws.

Moreover, she said that as responsible citizens and society, they too should raise their voices and fight against this menace.

Alam added that there was a growing perception that smoking was considered a status symbol amongst our young generation which was a disturbing reality.

SDPI Executive Director Dr Abid Qaiyum Suleri said there was a lack of credible data available, especially on the socioeconomic health cost of tobacco usage. This, he said, was a critical gap in informed decision and lawmaking.

He said SDPI can help the legislatures in bridging this research policy gap through scientific research on the alternative crop production options and use of advanced technologies in the agriculture sector.

SDPI's Senior Researcher Waseem Iftekhar Janjua said that Pakistan signed the Framework Convention on Tobacco Control (FCTC) in 2004. Since then, he said that multiple Statutory Regulatory Orders (SROs) have been issued and laws have been made to control tobacco, including a ban on cigarette advertisement and increasing the size of the graphic health warnings on packs. But, he said, the government has failed to fully implement all of these regulations on the ground.

He added that over 24 million users continue to use tobacco products, smoking over 85 billion sticks every year in the country, but there is no official definition of tobacco products while there were no laws to prohibit misleading tobacco product packaging and labelling including terms, descriptors, trademarks, or figurative or other signs.

Moreover, there is a need for rotating the pictorial warning and enhancing the size of the warning from 50% currently to cover around 85% of packs.

Experts also stressed the need for all-encompassing, multi-sectoral and futuristic tobacco control policy which outlines actionable and time-bound measures to tackle the multi-sectoral challenges.

Published in The Express Tribune, April 4th, 2019.