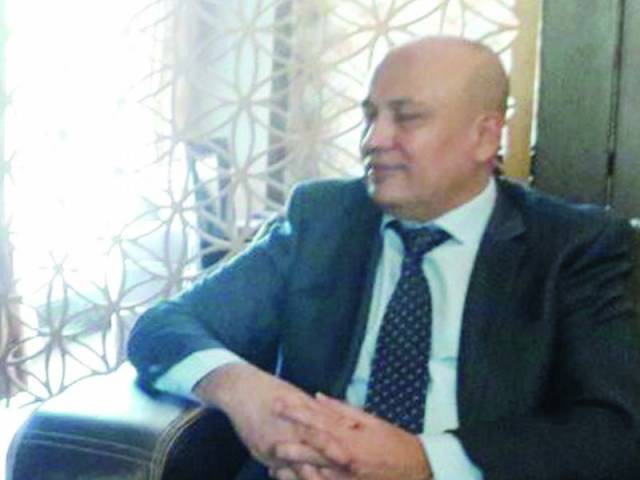 ---
PESHAWAR: Uzbekistan has offered cooperation in student and faculty exchange programmes besides enhancing trade and cultural ties.

Uzbekistan Ambassador Furkat A Sadiqov said on Wednesday his country, being the second largest cotton producer, was willing to help Pakistani textile sector.

Speaking at University of Peshawar Area Study Centre he said Uzbek and Pakistani8 culture share similarities. "The six Urdu dramas on air in Uzbekistan enjoy a fair viewership," he told the audience at the interactive session arranged by the Centre for Global and Strategic Studies, Islamabad and Area Study Centre, University of Peshawar to promote regional stability and cooperation.

Ambassador Sadiqov called upon academicians and policymakers to enhance mutual cultural, historical and economic relationships between the two countries to promote regional integration and development.

A number of academicians from the university, civil society, think-tanks, media community, scholars, besides members of Centre for Global and Strategic studies Islamabad were present on the occasion.

The Uzbek envoy showed keen interest in the promotion of educational links and pursuits of students and scholars of both the countries as education in both the countries is cost effective and distance friendly for both countries.

The ambassador assured participants that new relationship is on the horizon as Pakistan and Uzbekistan signed on establishing 21 joint ventures only during 2018 as compare to 47 joint ventures during the last 20 years.

He said sharing experience in cotton industry with Pakistan was mutually beneficial as Uzbekistan is currently the second largest cotton exporter in the world while Pakistan imports cotton for its textile industry.

He maintained that 700km railway link between Pakistan and Uzbekistan through Afghanistan can revolutionise CPEC and likewise will be a game changer in the region. The Uzbek ambassador said that six Pakistani Urdu dramas being televised in Uzbekistan have a favourable viewership.

He expressed hope that Pakistan will reciprocate by inviting Uzbek journalists after Uzbekistan invited 10 Pakistani journalists to tour his country. He said it was expected that Pakistani media organisations will apply for accreditations to work in Uzbekistan.

He said that Central Asia was the future of Pakistan and at the same time it was the history of Pakistan.

Regarding state-level cooperation, the ambassador added that military exercises were already taking place between the two countries.

UoP Area Study Centre former director Dr Azmat Hayat Khan said that the great game was over and the west had lost it. It was up to the regional states to maintain and sustain peace for inclusive development of the region.

UoP Regional Studies Depart­ment Head Dr Babar Shah said that both the countries need to enhance media coverage and projection of the countries in each other's national media.

Head of Centre of Global Strategic Studies Col (retd) Khalid Taimur Ahmad urged the academics and the UoP centre to use its platform to garner regional dialogue and conferences.

Earlier, speaking as a host, Area Study Centre Director Prof Dr Shabir Ahmad Khan urged Uzbek delegation to renew two MoUs of Area Study Centre with Centre of Political Studies, Tashkent and Institute of Strategic and Regional Studies under the President of the Republic of Uzbekistan and to further extend two training programmes for Institute of Finance, Tashkent and Ministry of Construction currently underway by Area Study Centre.

Shabir Ahmad added that both the countries enjoy high level of political understanding on regional issues.

Published in The Express Tribune, April 4th, 2019.
COMMENTS
Comments are moderated and generally will be posted if they are on-topic and not abusive.
For more information, please see our Comments FAQ