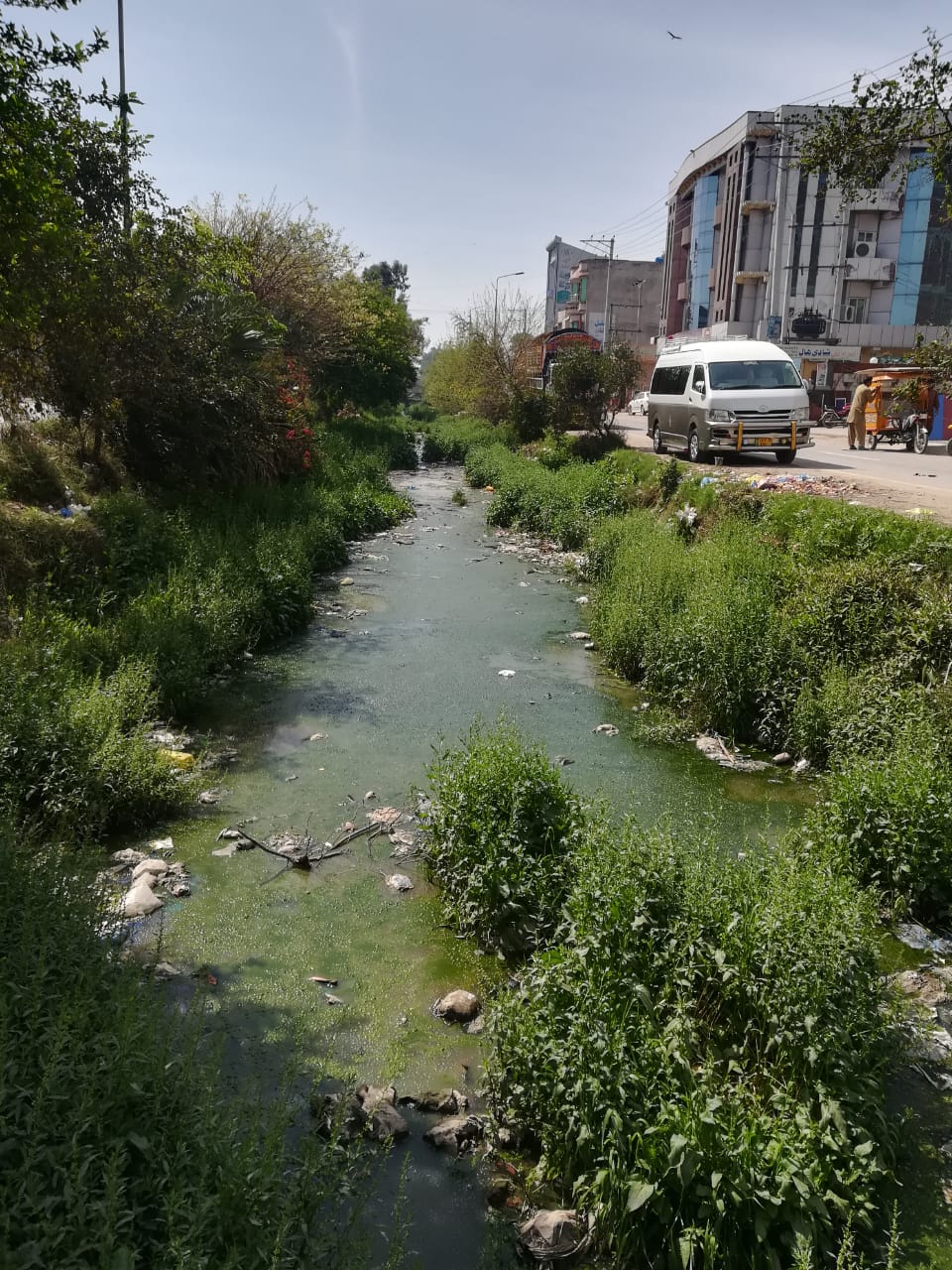 ---
MANDI BAHAUDDIN:

Contamination, waste and untreated domestic and industrial effluents have turned the water in Phalia City canal unsafe for irrigation purposes and livestock. The canal has now become a dirty drain due to the negligence of the authorities, Express News has learnt.

A survey of the canal showed that the water has turned increasingly toxic for livestock and agricultural purposes. For years, untreated domestic and industrial wastewater from gutters and drainpipes of dozens of unapproved housing societies and shops, located along the length of the canal, has seeped into the water.

Sources said that previously, the canal had been closed for cleaning purposes several times, but a cleaning operation could not be carried out due to political hurdles and the lack of funds.

Trash, garbage and other waste has blocked the canal, which has, in turn, affected the flow of water. The lack of efforts to de-silt the canal has left the channel resembling a dirty drain filled with garbage.

Besides, the foul smell emanating from the putrid water in the canal has made the lives of local residents miserable. In addition, the canal has become an eyesore, while some fear an outbreak of diseases such as malaria.

Mudassir Ali, a resident of Ghanian Road, told Express News that the negligence of the district administration has completely destroyed the canal. "This canal once used to provide clean water for irrigation purposes and livestock. Now it has turned into a drain."

Another resident, Adil Aslam, advised that the canal should be cleaned at the earliest to stop the spread of diseases and to eliminate the foul smell.

"The canal is part of the identity of Phalia City. I urge authorities concerned to take notice of the matter and carry out a cleaning process," he demanded.
COMMENTS
Comments are moderated and generally will be posted if they are on-topic and not abusive.
For more information, please see our Comments FAQ