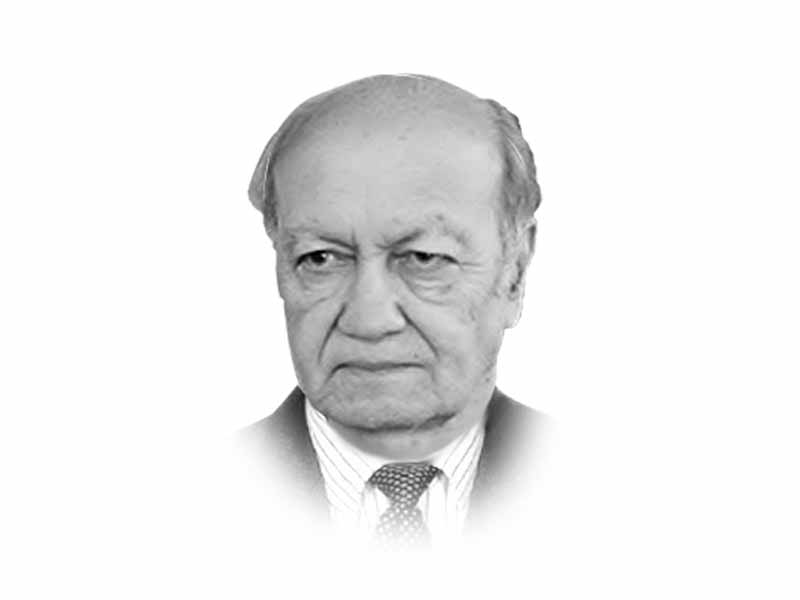 ---
In the last seventy-two years of our national life, there have been many ups and downs. Whereas, we can claim that our single most achievement has been that we have survived as a nation against severe odds. We do justifiably take credit that we are one of the few democracies in the Muslim world, although it is flawed and skin deep. Our pride is also in having highly professional armed forces whose mettle was once again proved in the recent flare-up with India. Its enormous contribution in fighting the existential threat of terrorism and reducing militancy against heavy odds is a proof of its professional excellence. We are boastful of being a nuclear power, a capability that the country acquired through great efforts to neutralise India's nuclear blackmail. There are many more significant and small achievements that we could be proud of.

But due to certain shortcomings, we are still far away from being what our people in the modern era would aspire to. In the past seven decades, we have not been able to strengthen our democratic institutions. Leadership and power structure of political parties is mostly autocratic with the exception of a few. Their interest in strengthening parliament and other democratic institutions is perfunctory. Relevant national and global issues are seldom discussed seriously in parliament. Prime Minister Imran Khan prefers to address public gatherings than to attend the National Assembly or Senate proceedings. This has given military and other state institutions to retain and even enhance their overall influence.

Our financial structure is under severe strain. Ever since the creation of Pakistan, we have been a country heavily dependent on foreign assistance and loans for survival. We have never seriously endeavoured to be a self-sustaining and viable economy wherein we could finance our imports with our exports. Neither have the successive governments regulated their expenditure on the basis of revenue collection. The initial alignment with the United States during the Cold War and after 9/11 strengthened dictators and weakened democratic forces. We were able to sustain our economy by siding with one superpower against another. This has cost the country dearly. A dependence syndrome is now very much a part of our culture that is partially eroding the nation's sovereignty, as nothing comes free. One cannot overlook the simple axiom that a country that is economically dependent cannot pursue an independent foreign policy or is able to sustain foreign pressures. Moreover, despite substantial injection of foreign aid in the past, the economy's performance never reached a stage where it could shed the crutches of foreign assistance.

In recent years, our dependence psyche was manifest when we exaggerated the role of CPEC as a panacea for all our economic ills. Despite the great benefits that would accrue from the strong strategic and economic linkage with China, it is not a panacea of our economic and financial shortcomings or structural weaknesses. During the current financial crisis, the manner in which the government was trumpeting its ability to seek loans from friendly countries was another manifestation of this undesirable attribute.

What has been missing in the national discourse is the damage that our policy of supporting militant groups to advance perceived national interest has cost the nation in terms of shying away of capital and foreign investment. The fact that we are on the grey list of Financial Action Task Force (FATF) and likely to remain on it for the next two to three years is another blow to our reputation and a drag on the economy.

Over reliance on the ability of one leader to deliver a country from financial, political and social weakness is another trait that is common in developing societies. We too suffer from this malady and need to shed it. Undoubtedly, a dedicated, honest and dynamic leader makes a difference and can set the pace and direction of his country. But in democracies, it is the organisational capacity and common person's collective effort and zeal that matters the most in lifting nations.

There are other factors that determine acceleration in economic growth as Dr Ishrat Hussain points out in his book Governing the Ungovernable. "Notwithstanding poor governance, in India and Bangladesh they were able to perform better than Pakistan since 1990s for a variety of reasons, i.e. political stability, microeconomic stability, continuity, and predictability of economic policies despite changes in political avatars, promotion and encouragement of the private sector, and private investment". He also mentions that the investment rates in both these countries were twice as high as that in Pakistan. It is very likely that the gap must have further widened since.

Experience has shown that people are prepared to show patience if they discern that their leaders are genuine and honest. We are being told that financial crunch and economic pain that the nation is currently bearing is for a better tomorrow. It should not turn out to be a hollow slogan as in the past. Recent announcement by our PM of huge oil find near the Karachi coastline has raised hopes and people expect it would not be another tall claim that never materialises.

Pakistan's economic wellbeing is also closely linked to the state of its fiscal health that has deteriorated due to a lax tax culture. The government is making efforts at improving tax collection but it may take a year or so before any tangible progress would be possible. The issue is both of capacity and morale of these institutions. Another factor that is generally overlooked that is affecting governance is directly linked to civic peace and political harmony. There has clearly been improvement in the security situation but political instability continues. It is to be seen whether in these circumstances, the economy would be able to generate sufficient jobs to absorb the growing number of young people entering the job market every year.

Published in The Express Tribune, April 3rd, 2019.

Like Opinion & Editorial on Facebook, follow @ETOpEd on Twitter to receive all updates on all our daily pieces.
COMMENTS
Comments are moderated and generally will be posted if they are on-topic and not abusive.
For more information, please see our Comments FAQ