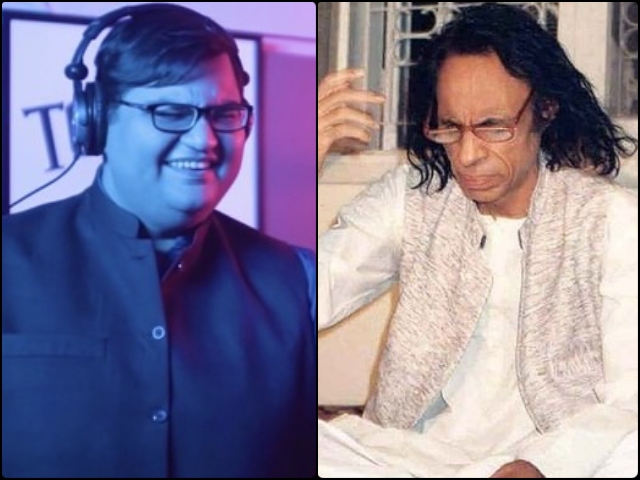 ---
KARACHI: It's not easy to drive on the under-construction Shaheed-e-Millat Road and indulge in philosophical ramblings at the same time. This way, Ali Hassan is not very different from other upcoming singers who are full-time Karachiites and part-time musicians.

After the cussing is over and he has had a nice cup of tea, Hassan kicks off a train of thought  that begins as a toddler listening to someone play the violin at Karachi Arts Council and ends at finding his true calling in Jazz music while studying Theoretical Mathematics in America.

Hassan never completed his education abroad due to unavoidable personal circumstances but the journey of space and ideas brought him to his only true 'Maha Guru,' friend and 'saviour,' Jaun Elia. Keeping the debt he owes to Jaun in mind, Hassan's debut track Charasaazi, which is a composition of popular qatahat by the poet, can be called an ode to the spiritual master.




But the song has an impact beyond just that of a tribute. The minimalistic, pop -rock rendition, with flashes of jazz, marks the arrival of not just Hassan, the Jaun fanboy but also Hassan, the musician.  Charasaazi is clearly one of the more unconventional and innovative takes on the poet.

Only after talking to him you realise how important it was for Hassan to start his career with Jaun's work. "I want people to dance on Jaun's poetry. He should be the soundtrack of the average Pakistani's frustration," musician tells The Express Tribune. "I think men in specific and society at large have a lot to learn from Jaun's unapologetic acceptance of his emotional failures."

Sufi literature promotes harmony

Choosing Jaun to compose a pop rock or a 'fusion' track was a conscious choice as Hassan doesn't want the audience to take him for a literary heavyweight who said or did things in a classical manner because he didn't.

"Whether it's the idea or the craft, tell me one rule that Jaun Elia didn't break,"  says Hassan. "I have always found him to be a friend; a companion in pain who has something or the other to say about what I am going through at that moment."

Although Hassan considers himself as much of a spiritual disciple of Ustaad Amir Khan of the Indore Gharana as he is of Slovoj Zizek, his singing, or the song, doesn't even borderline with the classical tradition. "I have to admit that I am primarily a jazz musician. It was the music of slavery that changed my perspective on both aesthetics and the world at large. So I have no qualms in admitting that I am not a proper singer," he says with a wide smile on his face.




Perhaps it was his jazz influence that inspired Hassan to include a few verses in English to bridge the two different qatahat by Jaun. Though the decision seems a bit forced and unneeded for an otherwise catchy song, Hassan considers Charasaazi just the beginning of a career that'll eventually delve into creating soundscapes.

"I want to create soundscape around the works of contemporary Urdu poets. I think that's one domain that hasn't been explored as much. Poets such as Ali Zareyoun, Yasra Rizvi and Waheed Noor deserve a bigger audience," he says.

Hassan remains adamant that poets who write in a language that cosmopolitan audiences can understand and relate to should be celebrated in the same vain as he is celebrating Jaun's legacy. "Jaun is vocal about his emotional incapability and that is one conversation that men in particular do not have in order to serve their own ego," concludes the musician.

The 31-year-old is in the process of composing his debut album and has also requested victims of sexual abuse to reach out to him for a 'soundscaping' project that revolves around the #MeToo movement.

Listen to the song here:


Have something to add to the story? Share it in the comments below.