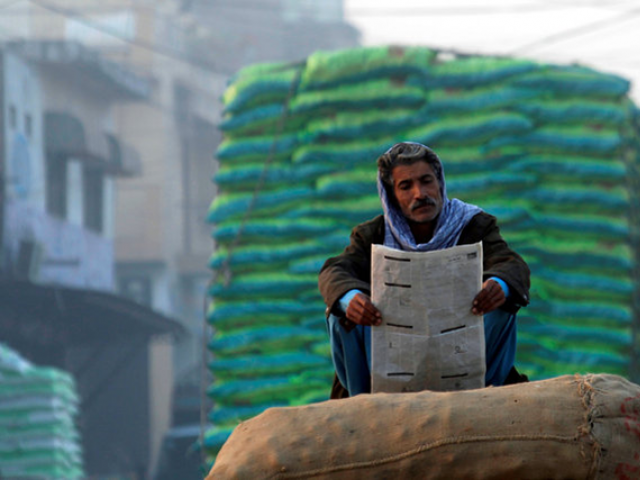 ---
KARACHI: The prime objective of newly formed Pakistan News Media Association (PNMA) is to provide a broad based platform to all types of news media practitioners in discharge of their professional work.

A PNMA meeting, chaired by senior journalist Zia Shahid on Monday, discussed the aims and objectives of the new media platform. Addressing the participants, Shahid said the PNMA would pave the way for stimulating professional zeal and competence among media men; finding out solution to their problems and maintaining mutual liaison and exchange of viewpoint.

The meeting was told that the process of establishing broad based membership of the PNMA would be completed within three months followed by election of the body at the central level and formation of the organisation at provincial level.

Haider Ameen, Arshad Ahmad Arif, Zahida Hina, Nazir Laghari, Wosatullah Khan, Dr Nazir Mehmood, Dr Jabbar Khattak, G M Jamali, Dr Tauseef Ahmad Khan, Khalid Khokar, Imtiaz Khan Faran, Hameed Bhuttor, Tahir Najmi, Qazi Asif, Javed Qazi, Razaq Sarohi, Hafiz Sanaullah, Tahir Hasan Khan, Maqsood Yousufi, Mohammad Iqbal Baloch and Iqbal Mallah also spoke on the occasion.

The participants said importance of media particularly news media was increasing by the day in Pakistan like the rest of the world but no broad based media body had so far emerged in the country. The PNMA has come into existence to meet the dire need of the news media in Pakistan, they said.

The speakers warned that if the media practitioners did not close ranks, their problems would not only enhance but freedom of press and expression would also be at stake and jeopardised in the days ahead.

They were of the view that those responsible for the present media crisis should be pinpointed and exposed. The speakers emphasised the importance of participation by media owners and media practitioners in a collective struggle to protect their rights.