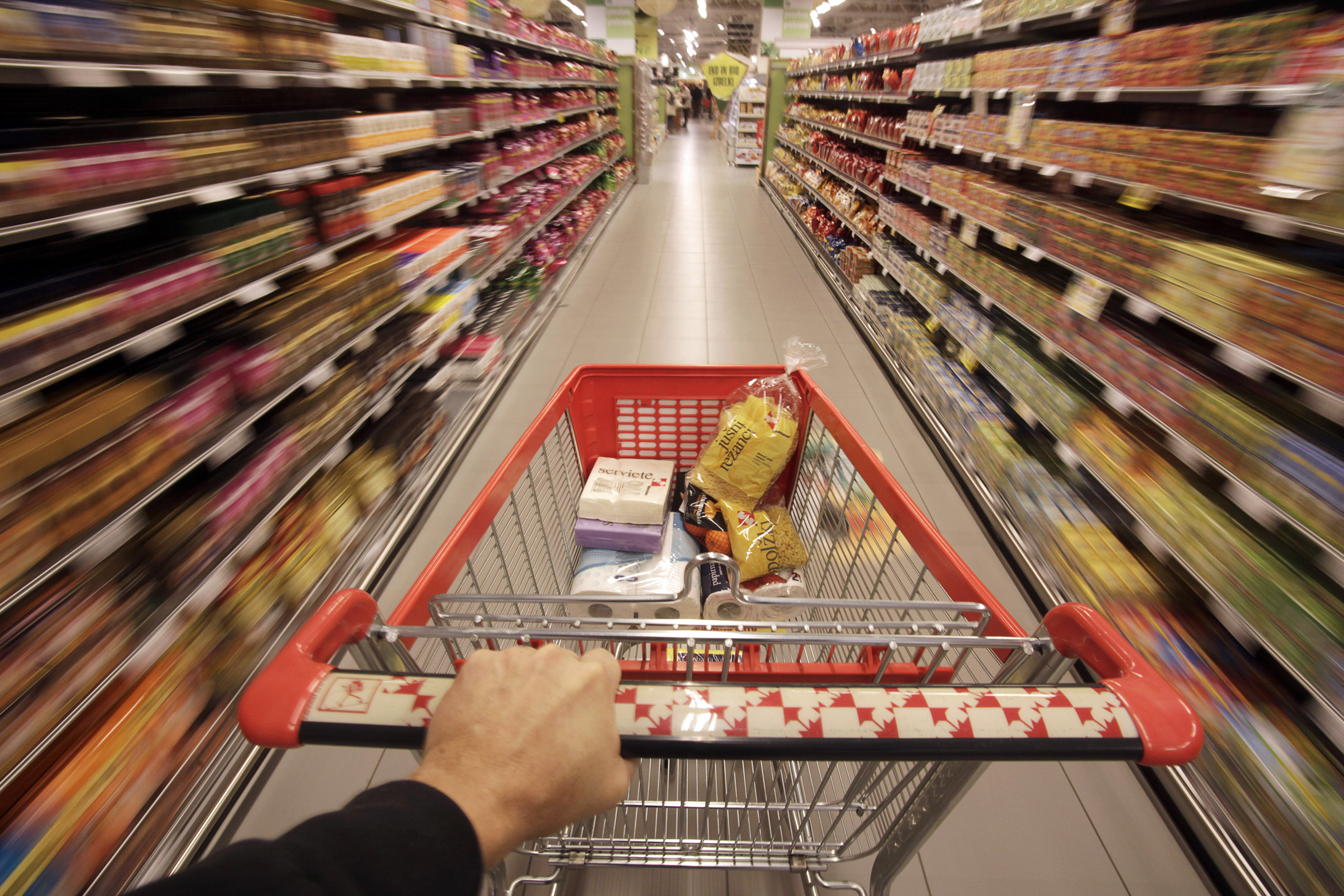 ---
ISLAMABAD: Inflation skyrocketed to a five-year high of 9.41% in March, throwing the country into an era of stagflation that Pakistan's top economist said would throw four million more people into poverty and will leave one million more people without jobs this year.

The Pakistan Bureau of Statistics (PBS) reported on Monday that the pace of increase in prices of goods and services surged to 9.41% in March over a year ago. It was the highest level since April 2014 when the Consumer Price Index based inflation indicator had been recorded at 9.2%.

Only in the month of March, the pace of inflation increased by 1.42% over last month.

With inflation approaching double digits and economic growth rate slowing down to below 3%, the country is trapped into stagflation, said Dr Hafiz Pasha, Pakistan's noted top economist. Stagflation is a situation where prices of goods and services constantly increase, rate of economic growth slows down and unemployment also increases.

During staff-level visit, the International Monetary Fund (IMF) had predicted that inflation in Pakistan would hit 14%, asking Islamabad to keep the real interest rates positive. The government is already on that path, which is further complicating its problems.

Pasha said that due to labour force expansion, this year 1.8 million more people would come in the market but at close to 3% economic growth rate, one million people will be left without jobs. He said that resultantly unemployment rate would surge to 7.5% to 8% by end of June.

Dr Pasha also predicted that that because of high inflation and low growth rate, over four million people would fall below poverty line by end of this fiscal year.




Average inflation in the first nine months (July-March) of the current fiscal year also rose to 6.8%. The average inflation is above the government's annual target but is close to the range given by the central bank.

The latest inflation bulletin has affirmed the central bank's apprehensions about persistent inflationary pressures. It increased the key policy rate to 10.75% on Friday, coming closer to the IMF demand to increase the interest rates. The IMF has long been advocating tight monetary and fiscal policies to cut the aggregate demand aimed at restoring macroeconomic stability in Pakistan.

However, presumably positive gains of the increase in interest rates have been nullified by devaluing the local currency and expansionary fiscal policies.

The pressures on headline inflation are explained by adjustments in the administered prices of electricity and gas, significant increase in perishable food prices, and the continued unfolding impact of exchange rate depreciation, according to the State Bank of Pakistan's (SBP) handout issued last week.

After 13 months of continuous spike, the core inflation decelerated from 8.8% to 8.5% in March. The core inflation is the target rate of the central bank and 0.3% deceleration on one month suggests that there were also other considerations before the SBP for increasing the discount rate by 50 basis points.

After the recent decision, the central bank has cumulatively increased the interest rate by 5% since January last year, aimed at curtailing aggregate demand in the economy.

Some of the goods have seen abnormal increase in their prices. In March, the tomato prices increased 315%, followed by 201.5% increase in train fare for economy class. The green chillies prices also increased 151.7% in March from over a year ago. The gas prices went up by 85.3% on an annual basis, bus fares increased by 48%.

The English book prices have surged by almost one-third, MBA tuition fee has increased by over 28%, CNG prices increased 25.4%, and cars have become expensive by 24% in March from over a year ago. The prices of pulses have also surged massively. The cement prices have increased 14% in March over a year ago, LPG cylinder became expensive by 13.5%, high speed diesel by 13.1% and mutton became expensive by 12.4%, according to the PBS.

Overall, prices of the housing, water, electricity and gas group increased 11.6% in March over a year ago. The group has a 29.4% weight in the overall inflation basket - the second largest group after food. The perishable food group saw a surge of 22%, the transport fares on an average increased 13%. 

Published in The Express Tribune, April 2nd, 2019.

Like Business on Facebook, follow @TribuneBiz on Twitter to stay informed and join in the conversation.
COMMENTS
Comments are moderated and generally will be posted if they are on-topic and not abusive.
For more information, please see our Comments FAQ