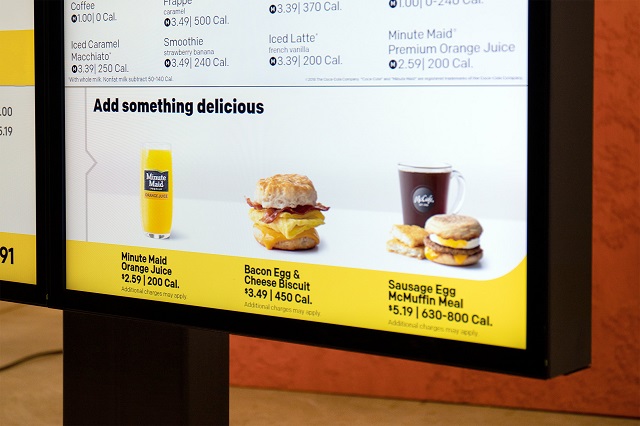 ---
The world's biggest restaurant chain, McDonald's has perhaps made the largest $300 million buying decision on Dynamic Yield to personalise and ultimately make the digital push it required.

5G to establish foundation for digital economy

We're excited to announce that we have entered into an agreement to acquire @DynamicYield, a leader in personalization and decision logic technology, to make experiences in our restaurants even more personal: https://t.co/mmVzyMqC3D pic.twitter.com/v4F4luL1TW

— McDonald's Corporation (@McDonaldsCorp) March 25, 2019

According to Bloomberg, McDonald's restaurants will very soon have new electronic menu boards that will change itself based on the different factors such as colder temperature will feature more options of coffees and for the hot days, there will be more ice-cream Sundaes and McFlurries. This will also vary from region to region.

Since taking charge in 2015, CEO Steve Easterbrook has included self-order kiosks, digital menu boards and better delivery services. This, as a result, has boost sales and helped McDonald's stand out against its rivals. And this recent acquisition also shows how the company wants to spend more on technology to make the most of this digital era.

If you misplace your car keys, here's what you need

"Technology is a critical element of our velocity growth plan and the speed with which we'll be able to implement our vision of creating more personalized experiences for our customers," said Easterbrook to Bloomberg.

This article originally appeared on Bloomberg. 
COMMENTS
Comments are moderated and generally will be posted if they are on-topic and not abusive.
For more information, please see our Comments FAQ