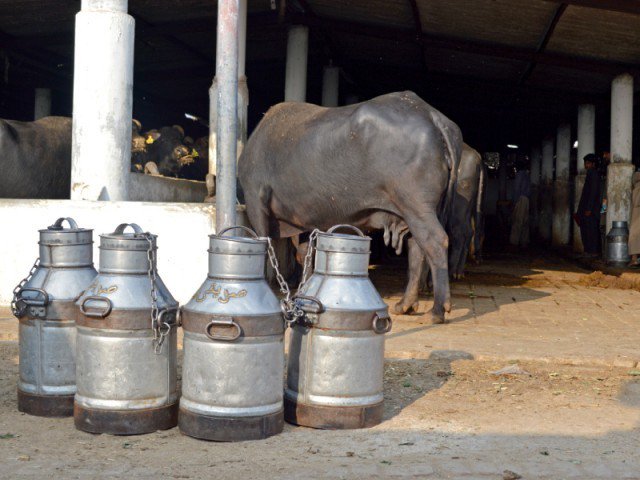 ---
LAHORE: The Punjab Food Authority (PFA) has initiated work on a project in order to ensure that people across the province are provided pure and safe milk.

During the first phase, the provincial capital will serve as a model city, free of contaminated and adulterated milk. The sale of open milk will be banned and only pasteurised milk will be available. However, the deadline for the ban has not yet been announced.

A meeting was also chaired in this regard a few days ago. The Punjab Food Minister Samiullah Chaudhry, Punjab Livestock Minister Sardar Hasnain Bahadur Dreshak, and PFA Director General Muhammad Usman were present during the meeting.

Several decisions regarding the ban on the sale of open milk were taken during the meeting while responsibilities were also assigned to the departments concerned. Further, plans for setting up pasteurisation units were also discussed.

The Punjab food minister stated that after making Lahore a model for banning the sale of open milk, the crackdown will also be extended to other parts of the province.

Punjab Livestock Minister Sardar Hasnain Bahadur Dreshak said that banning the sale of open milk is the only way to stop the adulteration mafia. "Eliminating adulterated milk will directly benefit farms which produce pure milk," he said.

PFA Director General Muhammad Usman revealed that pasteurisation units will be set up in Lahore. The pasteurised milk will be packed after a laboratory reviews. In this manner, the business of selling adulterated and contaminated will slowly be eliminated while the sale of open milk will be eradicated in Punjab by 2020, he said.

Work on the project will begin after consultation with all the departments concerned as soon as the plans are completed.

In addition to this, a public awareness campaign will also be initiated across the province. The decision to ban the sale of open milk in Punjab was taken by the previous government in 2017 and 2020 was set as the deadline for this initiative. The current government is forwarding the initiative.

Experts say that pasteurisation is a process whereby milk is heated to a certain temperature for a short amount of time which kills off all the germs and impurities which can be harmful for human health. The milk is then cooked down, packaged and supplied to the market.

Experts add that pasteurisation also protects us from food and water borne disease. However, those selling milk argue that boiling the liquid affects the taste and the freshness.
COMMENTS
Comments are moderated and generally will be posted if they are on-topic and not abusive.
For more information, please see our Comments FAQ