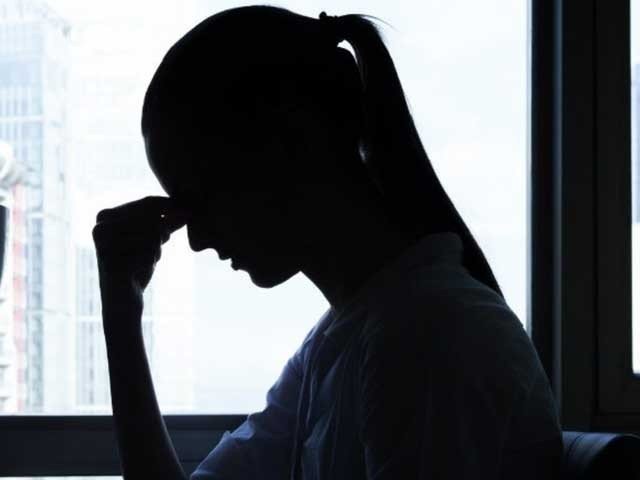 ---
This week, a man in Peshawar's Mathra area cut off his wife's hair and subjected her to physical torture after accusing her of not covering her head during a wedding ceremony.

In the FIR registered, the woman stated that she had gone to the wedding of her husband's cousin earlier this month. While greeting relatives during the ceremony, she said her dupatta slipped off her head, which was seen by her husband. After she returned home, her husband — who is a member of the Malakand Levies force — first accosted her over not covering her head and then started beating her with punches and kicks.

There was no one else in the room except their three-year-old child and he continued beating her. She claimed her husband later grabbed a pair of scissors and chopped off all her hair. The woman said she was filing a complaint of the incident with delay because her husband had threatened to kill her if she spoke about it with anyone, and it was only now that she found the chance to approach the police.

This is not an unusual case at all. Beating women seems to be a national pastime in Pakistan. What is different here is that the woman had the courage to report the incident even though her husband had threatened to kill her if she did.

What is also different in this incident is that the police registered the FIR without any delay disregarding her husband's job with a law enforcement agency.

The Peshawar incident came to light only days after a woman in Lahore said her husband and his employees allegedly stripped her naked, beat her, and shaved her head over her refusal to dance for them. In a video circulating on social media, the woman says that her husband took her clothes off in front of his subordinates, who then held the woman as he shaved her hair off and burned it. She was then bound by a pipe and hung from the fan.

What is predictable in this instance is that the woman tells how she went to the police station to register a complaint but was asked for money instead of the FIR being filed or a medical examination conducted.

Only after she shared her video on social media that the wheels of justice started moving as the powers that be took notice of the incident. The system continues to fail countless women across the country.

We are told that Pakistan is among those countries where 70% women and girls experience physical or sexual violence in their lifetime by their intimate partners and 93% women experience some form of sexual violence in public places. This is according to a study conducted some years back by Madadgar, an NGO headed by lawyer Zia Ahmed Awan.

Only about 10 per cent of such cases are reported in Sindh and Punjab in the media with even less reporting from Balochistan and Khyber-Pakhtunkhwa, the report added. Not much has changed since then.

While most of such crimes are strictly prohibited by law in Pakistan, the police do not act when required to do so. Laws are being abused by the police and at the same time there is a lack of awareness on addressing complaints through a proper channel.

Also, the way the media reports such incidents leaves a lot to be desired. Instead of bringing to light the heinousness of the crime, many channels have questioned the woman victims instead and made light of the situation. One idiotic channel showed a clip where the reporter is asking the Lahore victim whether she will forgive her husband in time to come.

There is no sensible debate on our TV channels on why women are attacked in the first place and why the police fail in its duty time and again to bring the culprits to book. Pakistan ranks 150 out of 153 countries on 'The Georgetown Institute's Women, Peace and Security index' — among the five worst countries for women in the world.

Domestic assault and harassment are very serious crimes and the police force need to be responsive to the needs of survivors while also helping them prepare a better case in case it goes to court. Additionally, journalists should also be ethical and examine their own personal biases while reporting on such issues. Is this asking for the moon?

Published in The Express Tribune, April 1st, 2019.

Like Opinion & Editorial on Facebook, follow @ETOpEd on Twitter to receive all updates on all our daily pieces.