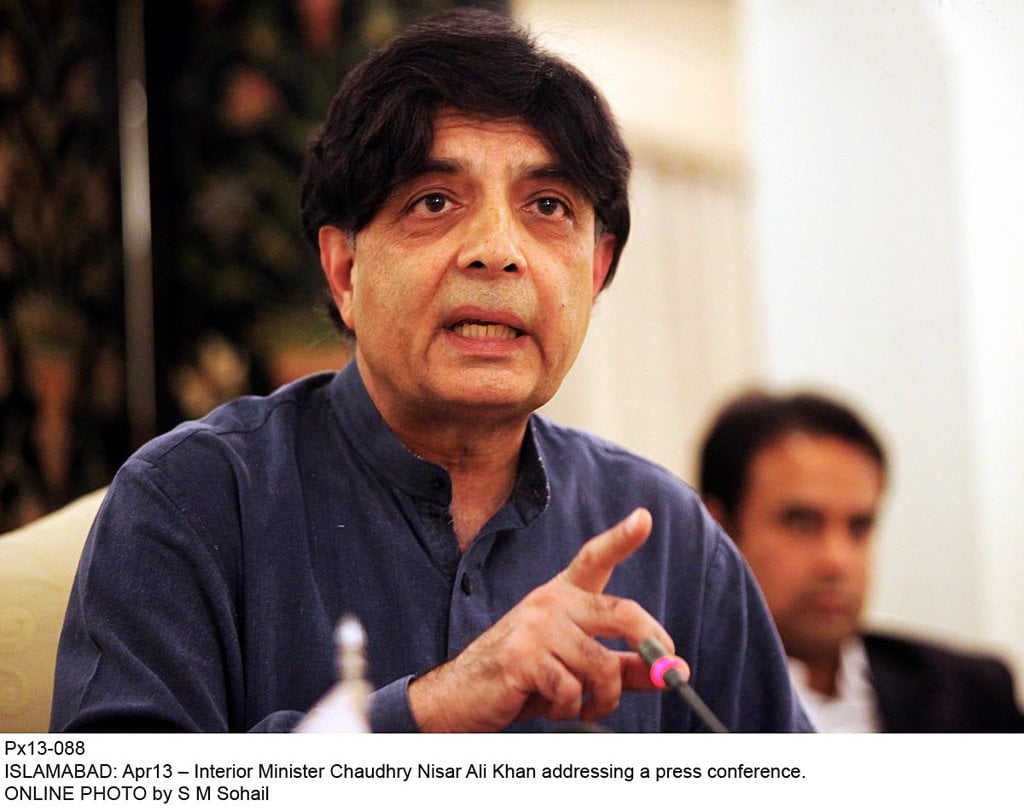 ---
ISLAMABAD: Former interior minister Chaudhry Nisar Ali Khan has said that he will decide about his political future after consultation with the voters of his constituency soon and currently he is acting according to his conscience and need of time.

The former minister remarked that taking oath as member of the Punjab Assembly would mean that he had accepted the results of the 2018 general elections.

Addressing a press conference here on Sunday, Nisar said that he would soon take a decision about his future course of action.

"I stood with a party for 35 years and then moved away from its leadership. The people of my constituency have shown their confidence but the current situation is a bit complex," he said.

Nisar contested the general elections for two National Assembly and two provincial assembly seats, losing all except the PA-10 constituency. He, however, did not take oath and his status was challenged in court.

LHC serves notices to Chaudhry Nisar, ECP

Commenting on the performance of the government, Nisar remarked that every government took loans but Pakistan Tehreek-e-Insaf (PTI) had broken all records and had drowned the country in a swamp of debts.

"The economy is being managed by loans and the people will have to bear the brunt," he said.

He refused to take any questions about former prime minister Nawaz Sharif on the ground that his case was being heard in courts.

The former minister maintained that the incumbent government had not taken any stance regarding India, and added that Nawaz and Prime Minister Imran Khan had the same opinion about India and its leader Narendra Modi.

He said the prime minister should realise that the government cannot be run through tweets and the relations with India, Afghanistan and the United States should be debated in parliament.

"Who can tell the premier that the government does not run on Twitter," he said.

Expressing astonishment at PM Imran's comments about the discovery of oil and gas, Nisar said he had served as petroleum minister four times and knew that there was no technology in the world which could confirm such a success before time.

"I am surprised how Imran got to know that oil and gas reserves are present in Pakistan," he remarked.

Nisar observed that the country was going through political turmoil and needed unity.

"There is panic and chaos in politics these days. The country needs stability," he noted.

Speaking about the inclusion of Pakistan in the Financial Action Task Force's grey list, Nisar said that FATF was a sort of entrapment from which the country needed to come out.
COMMENTS
Comments are moderated and generally will be posted if they are on-topic and not abusive.
For more information, please see our Comments FAQ