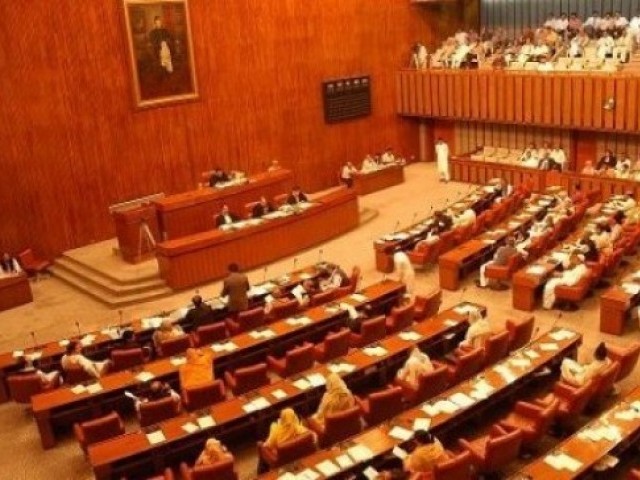 ---
QUETTA: In a bid to address the water shortage problem, the Senate Standing Committee on Planning and Development has stressed the need to use Rs9 billion collected for the construction of Diamer Bhasha and Mohmand Dams for creating small dams in Balochistan.

The Senate panel, which met under the chairmanship of Senator Agha Shahzeb Durrani on Sunday, demanded of the federal government to increase the number of small and medium dams in Balochistan from 100 to 500.

Senators from Balochistan requested that as Rs1.40 trillion was required for the construction of Diamer Bhasha Dam and Rs310 billion for Mohmand Dam; therefore, "in Rs7 billion to Rs8 billion those dams cannot be constructed, but small and medium dams can in Balochistan".

They said with these new dams the water scarcity issue in the province could be resolved to a great extent.

Senator Usman Kakar said, "One cannot build a big dam in Rs7 billion to Rs8 billion donated by the people, but this amount can play a major role in minimising the water shortage problem in Balochistan."

Other senators from Balochiostan backed Kakar's proposal, while the Planning Commission pledged to raise the matter at relevant forums.

Earlier, the committee was informed that Rs9.20 billion had been deposited in Chief Justice of Pakistan Mian Saqib Nisar and Prime Minister Imran Khan's dams' fund.

The meeting was also informed that the construction of 100 small dams in Balochistan was based on five packages. In the first package, 20 dams were constructed from 2008 to 2013 at a cost of Rs2.40 billion; in the second, 22 out of a total of 26 dams were created from 2013 to 2018 for Rs4.40 billion; in the third, 20 more dams will be constructed by 2020 at an estimated cost of Rs7.60 billion while in the fourth and fifth packages 23 and 11 dams will be constructed by 2026.

The meeting was informed that 66 dams were constructed in Balochistan on 2,154 million acres while their capacity was 2,467 million acre feet.

The meeting was also apprised of the slow pace of arrival of funds. The committee demanded of the planning minister to create small dams in Balochistan and increase their number from 100 to 500.

Senator Mir Kabir said, "There were 309 karez in Balochistan, but now only one is active. The only solution to Balochistan's water problem lies in the construction of small and medium dams."

Senator Durrani said, "There is no canal system nor sufficient groundwater; therefore, the number of small dams in the province should be increased."

The Senate committee directed the minister for planning and development to immediately release Rs1.20 billion for the construction of the remaining dams under the 100 dams' project.
COMMENTS
Comments are moderated and generally will be posted if they are on-topic and not abusive.
For more information, please see our Comments FAQ