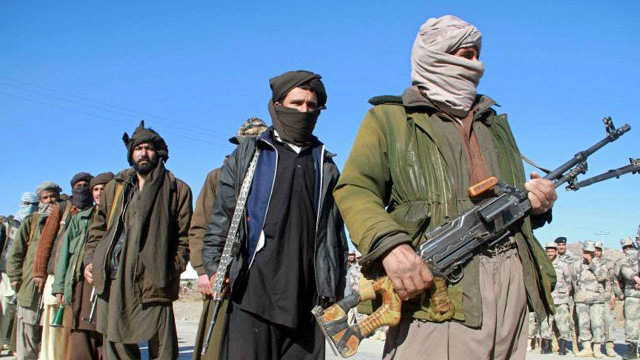 ---
A failure to successfully reintegrate Taliban fighters and their families into Afghan society, a failure to improve civil policing, and a failure to ensure effective oversight of continuing foreign financial assistance could each undermine the sustainability of any peace agreement that might be reached with the Afghan Taliban.

These findings formed the crux of an annual report, the High-Risk List 2019, released recently by the United States Special Inspector General for Afghanistan Reconciliation (SIGAR).

"The gains from US investment in Afghanistan's reconstruction face multiple threats: continued insecurity, endemic corruption, weak Afghan institutions, the insidious impact of the narcotics trade, and inadequate coordination and oversight by donors," the report states.

It says "the social, economic, and political reintegration of tens of thousands of former fighters into Afghan society will be critical for the country to achieve lasting peace and stability".

"Ex-combatants will face the challenges of a weak economy with few livelihood options, political uncertainty, ongoing insecurity, and distrust among a populace traumatised by war," the report warns.

"While current estimates for the number of active Taliban fighters vary, the nominee for commander of US Central Command, Lieutenant General Kenneth McKenzie Jr, has put the figure at 60,000 fighters ... Reintegration efforts aim to both ensure that individual former fighters do not revert to violence, and at the macro level, to contribute to peace-building, prevent conflict recurrence, and reestablish the state's monopoly over the use of force."

The report says "formal reintegration efforts require programmatic capabilities - including data collection, vetting, monitoring and evaluation, and resource mobilisation - that would test the capacities of the Afghan government and international donors".

'Islamic State a bigger threat than in 2016' 

The SIGAR report also identifies the militant group, Islamic State, as a potential threat to sustained peace in Afghanistan. "Although US officials have consistently asserted that Islamic State-Khorasan (IS-K), the Islamic State affiliate in Afghanistan, has been degraded on multiple fronts, the group poses a greater security threat to the Afghan people and security forces than it did in 2016," it states.

"Since the 2017 High-Risk List, IS-K has gone from being concentrated in a few districts in Nangarhar Province in eastern Afghanistan to having a limited presence in two other provinces—Kunar and Jowzjan."

The report asserts that despite several successful US operations against it, "IS-K remains able to carry out mass-casualty attacks on major population centres".

"The number and lethality of IS-K attacks in Afghanistan increased since the last High-Risk List. According to the UN, in 2017, there were 100 attacks claimed by or attributed to IS-K that caused 399 civilian deaths, and in 2018, there were 138 attacks resulting in 681 civilian deaths (a 71% increase in civilian deaths)."

The SIGAR report further warns that "IS-K is not a party to the current peace talks and continues to pose a threat to the United States, the Afghan government, and the Taliban even if a peace settlement should be reached".