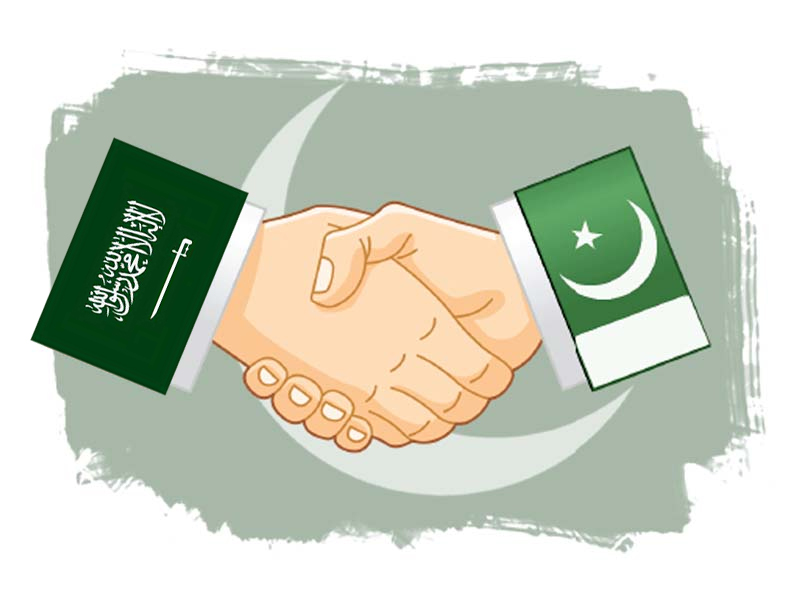 ---
RIYADH: Minister for Information and Broadcasting Chaudhry Fawad Hussain Friday said Pakistan would support Saudi Arabia in the promotion of culture and had offered the services of Pakistani artists, calligraphers, actors and film directors for an increase in the kingdom's cultural activities to which the Saudi Minister of Culture had responded favourably.

Talking to reporters here, he said Pakistan would collaborate with the new Culture Ministry of Saudi Arabia and assist it in promoting cultural activities. He pointed out that Pakistan's culture had evolved over a period of 5,000 years, its cultural institutions were vibrant and its performing arts academies strong and Pakistan could, therefore, support Saudi Arabia in the field.

Fawad Chaudhry said he was visiting Saudi Arabia on the invitation of Saudi Culture Minister Prince Badr bin Abdullah to attend the launch of his ministry. He said the prince had a great relationship with Pakistan and there was a new warmth in Pak-Saudi ties since Imran Khan's assumption of office as Pakistan's prime minister.

The information minister pointed out that, on his recent visit to Pakistan, Crown Prince Muhammad bin Salman had said that he considered himself Pakistan's ambassador in Saudi Arabia, a sentiment Fawad Chaudhry said showed the strength of the relationship between the leadership of the two countries.

Fawad Chaudhry, Marriyum Aurangzeb discuss PTV crisis

The visiting Pakistani minister also said that, during the recent tensions with India following the Pulwama incident in Indian Occupied Kashmir, the Saudi foreign minister's visits to Pakistan and India had played a crucial role in helping reduce Pakistan-India tensions.

He emphasized that, besides their political and strategic ties, Pakistan and Saudi Arabia were also tied in bonds of culture and religion and Saudi Arabia was therefore keen to develop relations with Pakistan with culture as a foundation. Highlighting Pak-Saudi cultural activities, he said that Rahat Fateh Ali Khan had held a concert in Saudi Arabia last year and a big fair would also be organized in April for the enjoyment of the Pakistani community.

The minister also revealed that the two countries would also exchange dramas with Arabic and Urdu dubbing and that the Saudi minister had also promised to consider screening Pakistani dramas and entertainment on Saudi airlines flights.

And, in another sign of improving relations, the information minister said the visa requirement had been waived for Saudi citizens which meant that they could now obtain visas at the airport on arrival which would, in turn, help bring Saudi tourists to Pakistan, increase Pak-Saudi people-to-people contacts and also boost the Pakistani economy.
He also pointed out that Pakistan had established contacts with the Arab world right after its independence and that ties with Saudi Arabia had been established as early as 1951 after the kingdom had become one of the few countries to extend immediate recognition to Pakistan. Fawad Chaudhry recalled that Pak-Saudi ties had been strong during the tenure of former prime minister Shaheed Zulfikar Ali Bhutto and Imran Khan was now further strengthening relations between the two countries.

Speaking on Pakistan's film industry, the minister recalled that, in 1971, Pakistan was the third largest film-maker in the world but the industry had declined to the point that, in 2005, not a single film had been made in the country, adding that the current government was making efforts to revive cinema but that the present countrywide number of 187 film screens was not enough.

He said that, although only a few films were currently being made in Pakistan, both Saudi Arabia and China had agreed to allow the screening of Pakistani movies in their cinemas.

The information minister also disclosed that the Saudi culture minister was seeking the co-operation of Pakistani cinema owners to set up cinema halls in Riyadh and Jeddah.

He said that the quality of Pakistani dramas was good and the quality of films had also improved and claimed that, when Pakistani films were screened alongside Indian films in the country's cinemas, Pakistani films had fared better at the box office. For example, he said, the Pakistani movies "Punjab Nahi Jaoungi" and "Teefa in Trouble" had made 520 million and 460 million rupees respectively, easily beating out Indian movies at the box office.

Fawad Chaudhry also thanked Saudi Arabia's two million strong Pakistani community for its enormous contribution to the national economy. The community sends a quarter of the total remittances Pakistan receives from abroad.
COMMENTS
Comments are moderated and generally will be posted if they are on-topic and not abusive.
For more information, please see our Comments FAQ