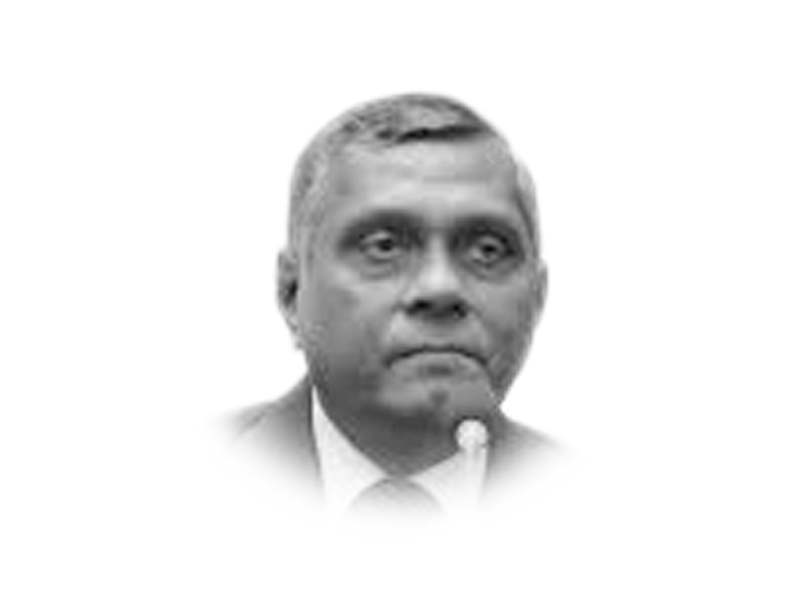 ---
As a major contributor to the national exchequer and a melting pot of the various Pakistani cultures, Karachi is often titled as the country's 'jewel in the crown'. But the 11th mega city of the world with a population of more than 20 million is the most neglected city in terms of infrastructure, utilities, law and order and environment. In August 1947, when Pakistan emerged as a new state with Karachi as its capital, the population of the city was 300,000 but its demographic complexion changed with the huge influx of refugees from India and then migration from upcountry.

Pakistan's Prime Minister and his Pakistan Tehreek-e-Insaf (PTI) — having a majority of national and provincial assembly seats from Karachi — is in conflict with the provincial government led by the Pakistan Peoples Party (PPP). The Muttahida Qaumi Movement (MQM) which since its inception in 1984 claims to represent Karachi and urban areas of Sindh has been marginalised after losing its vote bank in the July 2018 general elections. In a meeting in Islamabad on March 17 to review various projects for Karachi, the PM expressed his concern about the worsening situation of public transport, water, infrastructure, environmental pollution and demographic explosion in the city.

If Karachi is Pakistan's 'jewel in crown', its fault lines are a major threat to the country's peace and development because the city is the country's industrial and commercial hub and a major trading center. These fault lines are: water, ethnicity, law and order, overpopulation, land mafias and impoverished public transport. With such fault lines, Karachi is vulnerable to external intervention and instability. The provincial government is to be blamed for maximising Karachi's predicament because of the disempowering of the local government. If Karachi provides 65% of the federal revenue and 25% of Pakistan's GDP why is its condition in terms of roads, water supply, sanitation, public transport and garbage disposal is so dissipating?

The Mayor of Karachi, Waseem Akhtar, blames Sindh government for neglecting Karachi, and the federal government accuses Sindh government of corruption and nepotism. Likewise, Sindh government blames both the federal government and the mayor for 'not fulfilling' their responsibilities. Post the removal of the illegal encroachments in Karachi under the directives of Supreme Court, hundreds and thousands of shopkeepers and settlers must have been compensated and adjusted well in other localities. Land mafia, with its strong political and ethnic footings, particularly in Lyari, Korangi, Orangi and North Karachi has given birth to periodic outbreak of violence in the city.

The first fault line in Karachi is water because it is this issue which can result in large-scale violence. Karachi is the only city apart from Los Angeles which gets its water from a distance of 70-80 kilometers. If Los Angeles gets water from Colorado River, Karachi gets water from Indus source and Hub Dam. In both cases, the two cities are vulnerable to severe water shortage and can experience ground zero situation when water will not be available. According to the Karachi Water and Sewerage Board (KWSB), Karachi's total water requirement per day is 1,220 million gallons whereas the water supplied is only 600 million gallons a day. As a result, there is a gap of around 600 million gallons of water per day in Karachi. In order to meet Karachi's growing water demand, the Sindh government will request the federal government to provide additional 1,200 cusecs of water. A mega project titled 'K-4'to meet water demand of more than 20 million people living in Karachi was launched. Unfortunately, the project which should have been completed a year ago has been delayed with its cost now multiplied at over Rs75 billion from the original Rs25 billion. The Sindh government complains that the federal government is not providing adequate funds to complete the project, an allegation that Islamabad denies.

It is estimated that every year people in Karachi pay around Rs20 billion to buy water from tanker mafia whereas it is the government's responsibility to provide water through its civic agency. If the water crisis in Karachi is not managed soon, the day is not far when the city will witness water riots.

Ethnicity comes at second as the most critical of the fault lines in the city. Karachi is the only city of Pakistan where all major ethnic groups are heavily represented except Sindhis. Apart from the Urdu-speaking community, whose ancestors migrated from India at the time of partition and have lost their majority in the city in the last two decades, the second noticeable ethnic group is Pashtuns. It is said that there are more Pashtuns in Karachi than in Peshawar. Punjabi community in Karachi is also in large numbers and is noticeable in trade, real estate and police and security services. Karachi is the capital of Sindh but the proportion of Sindhi population vis-à-vis the Urdu-speaking and Pashtun communities is quite less. 'Land mafia' which is notorious in Karachi also gets its patronage from ethnic groups and different political parties. For years, Lyari had been a scene of an armed conflict between the Katchi and Baloch communities. Likewise, Banaras, SITE and Orangi are localities where Pashtun-Mohajir conflict still persists. Formerly the MQM and now its splinter groups, which primarily represent the Urdu-speaking community of Karachi, resent the manner in which the city is losing its identity as a result of demographic transformation and influx of people particularly from upcountry.

Mayor Waseem Akhtar, belonging to the MQM and representing the Urdu-speaking community, begrudged the manner in which Karachi's culture is being changed as a result of influx of people particularly from tribal areas and K-P. Speaking to journalists recently, the mayor lamented that he has administrative control over only 12% of the city because Sindh's Local Government Law of 2013 has deprived the city government of its share of revenue collection. Sindh government, which is controlled by the Sindhi-speaking establishment, is accused by MQM of giving a lip service to the issues faced by Karachi which are of a serious nature particularly water, land, illegal settlements, waste disposal, roads, public transport and infrastructure.

PM Imran, during his election campaign, strongly advocated empowering local government to resolve civic issues. Now that his party holds majority of seats in national and provincial assemblies and the governor of Sindh belongs to his party, seven months into the government, the ruling party has yet to deliver on promises.

The fault lines of Karachi are becoming dangerous day by day and if immediate measures are not taken to properly deal with the issues causing resentment among the people of this city, one can expect ethnic politics to resurface and cause serious damage to its industrial and commercial activities. Paramilitary Rangers deployed to ensure peace in Karachi cannot be a permanent solution because it is the structure and the running of affairs that need reform, including in Police which is primarily responsible for ensuring law and order in the city. At the same time, the MQM and now its factions, as city government, must work and operate above party politics to utilise resources in a just, fair and transparent manner.

Published in The Express Tribune, March 29th, 2019.

Like Opinion & Editorial on Facebook, follow @ETOpEd on Twitter to receive all updates on all our daily pieces.