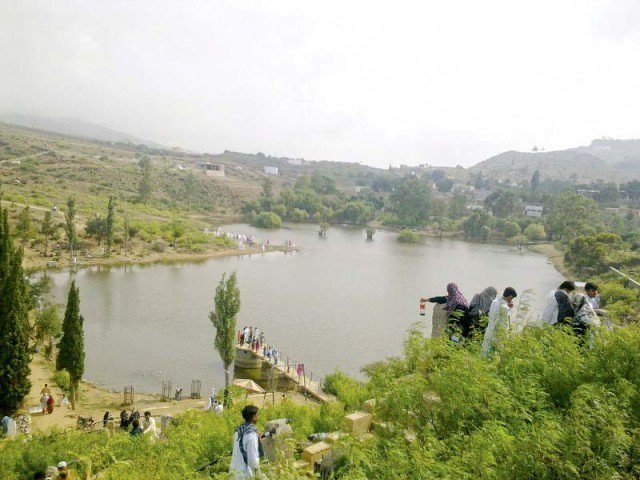 ---
MULTAN:

The scenic hill station in Dera Ghazi Khan District, Fort Munro, underwent a major cleanliness operation during the last few days. The move aimed to boost tourism in the region, Express News has learnt.

Fort Munro Development Authority (FMDA) Deputy Director Raja Manan said that more than 30 people took part in the cleanliness operation. He added that the main focus of the authority was to the beautiful Dames and Trimman lakes.

"We removed a large quantity of plastic bags, packs of juices and cigarettes, tins, and other items from the site," Manan pointed out.

The deputy director appealed to tourists to keep the hill station clean and refrain from throwing litter into the lakes.

He said that the Anari Mol, Fatima Jinnah Park, Kalma Chowk and the road leading to Trimman Lake were also cleaned.

The Fort Munro Hill Station, standing at a height of 6,470 above sea level, is part of the Suleman Range and one of the few places in Punjab which receives snowfall every now and then. It attracts a large number of tourists every year, particularly those who wish to escape from the hot plains of southern Punjab to enjoy milder weather.

During the British Raj, people fetched water from a lake at Fort Munro for drinking purposes. The British had established a conventional filtration system by the lake to purify the water.
With the passage of time, the system fell short of meeting the needs of population of the resort.

Fort Munro connects Punjab with Balochistan. The rocks on the way to Fort Munro, among many other things, offer clues to the cataclysmic event that resulted in the extinction of the dinosaurs some 65 million years ago and the emergence of mammals thereafter.

A thin grey or brown line laid is from the cretaceous period and the tertiary boundary is commonly known as the K-T boundary. This boundary is the distinct layer of geological sediments delineating the cretaceous and tertiary periods, and linked with the massive asteroid impact that may have led to the extinction of dinosaurs and other species. It is found all over the world.