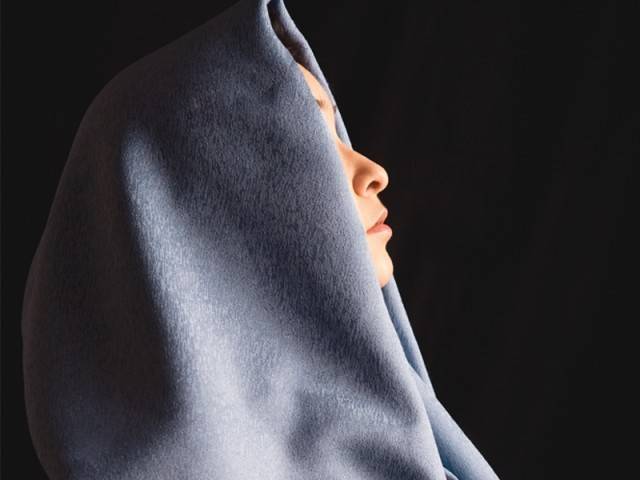 ---
ISLAMABAD: A teenaged housemaid, who had allegedly been raped and impregnated by her employer, 'died' after falling down a flight of stairs. Police have registered a case and have arrested the suspect and are expected to present him before the court on Thursday (today), seeking his physical remand.

Police sources told Daily Express that a complaint had been filed by Javed Navaad, who worked at a house within the remits of the Lohi Bher police station.

In the complaint, Navaad stated a man living in the house adjacent to the one he worked in asked him to look for a young girl to work at his brother's house. At this, Navaad said that he suggested that his niece, 18-year-old Khanewal native Maria should be hired.

Three women sent to jail for torturing, strangling 18-year-old maid in Lahore

He then took her from her home in Mouza Talanmba in Khanewal to the employer's house in Lohi Bher.

There, Navaad stated that his niece worked diligently day and night. But the other day, Navaad said that he got a call from the girl's employer that Maria had fallen down the stairs and that he should immediately go to the hospital.

Navaad told the police that he immediately rushed to the Pakistan Institute of Medical Sciences (Pims) to see her. There, he discovered that his niece had succumbed to her wounds.  He claimed that his niece had allegedly been repeatedly raped by her employer, who later pushed her down the flight of stairs to kill her because he had allegedly impregnated her.

On his complaint, police registered a case for rape and murder and seized the victim's body. They then sent it for a post-mortem examination.

Later, after completing all formalities, the body was handed over to the victim's family for burial.

Meanwhile, the police have arrested the suspect and will present him before a court on Thursday (today) to seek physical custody for further investigations.

When contacted, Islamabad Police Homicide Unit In-Charge Inspector Ahmed Kamal confirmed the incident to the Daily Express.

He further said that as per the post-mortem report, the teenaged girl was not only repeatedly raped but she was found to be 12-week pregnant as well.

To a question about whether the girl became pregnant while employed in the federal capital, Inspector Kamal said that the duration of her pregnancy determined by doctors at Pims suggests she was impregnated before taking up employment at suspect's house.

Asked then whether the claims of the victim's family were false, the officer said that they have taken samples from the girl's body which have been sent to a chemical examiner in Lahore to determine the veracity of the claims made in the police complaint. 

Published in The Express Tribune, March 28th, 2019.
COMMENTS
Comments are moderated and generally will be posted if they are on-topic and not abusive.
For more information, please see our Comments FAQ