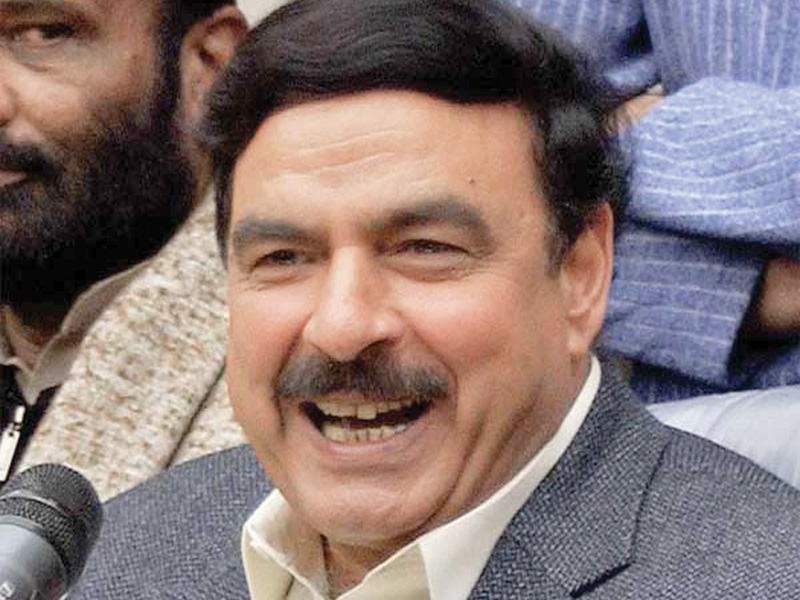 ---
RAWALPINDI: The Government Postgraduate Girls College in Satellite Town area of Rawalpindi will be soon granted the status of a university.

This was announced by the Federal Railways Minister Sheikh Rashid Ahmad who further claimed that his mansion within the centre of the garrison city, Lal Haveli, will serve as a campus for the new varsity.

"Lal Haveli should be converted into a campus for the university during my lifetime, it is possible that after I pass away, multiple 'owners' of the mansion may emerge," Ahmad said while addressing the annual graduation and prize distribution ceremony at the college on Tuesday.

His announcement was in response to a request from the college's principal, Dr Alia Sohail Khan who sought an upgrade for the college.

Ahmad further disclosed that a post-graduate college for women is currently under construction in the Rawalpindi Cantonment along Railway road and that the building is expected to be completed within a few months.

The federal minister added that construction work on a mother and child hospital has also begun in the city.

He further said that education was critical and that it should be treated with care. Moreover, he said that if mothers are educated, only then can the country prosper.

Ahmad went on to claim that all the plots he received, he built colleges on them.

"When the first Fatima Jinnah University was built, it was posed who would study in it. But today, 7,000 girls study there, he said, adding, "I wanted to build a university in place of the police lines, but first this college will become a university."

He vowed that he would only return to the college once it has been converted into a university.

Ahmad also took a swipe at a recently disqualified former lawmaker for holding a fake degree.

Decrying extended use of cellphones amongst the youth, especially late into the night, Ahmad said that if it were up to him, he would ban cell phones.

Ahmad further said that he will be visiting key southern metropolises and ports including Karachi, Gawadar and Quetta.

He added that Pakistan Railways had purchased land for the construction of a railway station in Gawadar, adding that railways were now in the process of procuring land for laying rail tracks in Gawadar. 

Published in The Express Tribune, March 27th, 2019.