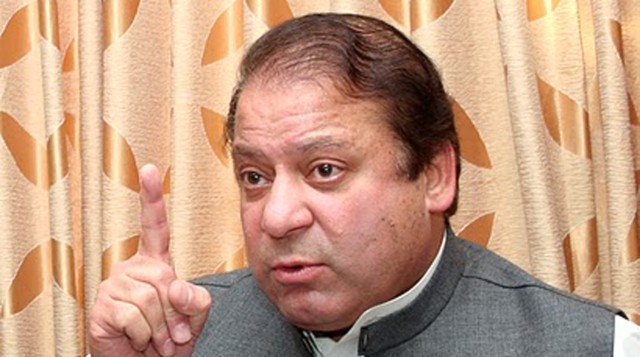 ---
ISLAMABAD: Top leaders of an organisation representing Deobandi madrassas across the country have reprimanded PML-N chief Nawaz Sharif for calling members of the Ahmadiyya community as "brothers" of Muslims.

"Sharif should be ashamed of calling them brothers of Muslims," said a statement issued by the Wafaqul Madaris al Arabia (WMA).

Sharif said in Lahore on Saturday that Ahmadis were as important citizens of Pakistan as people from other religions and called them an asset.

He made the statement to express solidarity with the Ahmadiyya community following last month's two synchronised attacks on their places of worship in Lahore which claimed more than 80 lives with many more injured.

In a statement issued here on Sunday, leaders of the Wafaqul Madaris al Arabia – an umbrella organisation of more than 12,000 Deobandi madrassas – called Ahmadis "traitors".

WMA leaders Maulana Salimullah Khan and Qari Hafeez Jahalindri urged Sharif to retract his statement and advised him not to "defy religion for petty political gains."

The statement termed the Ahmadis as "infidels" and said that they could not be brothers of Muslims until they convert to Islam again.

Ahmadis were declared a minority under the 1973 constitution – a move that some people believe intensified hatred against Ahmadis.

Published in the Express Tribune, June 7th, 2010.

UPDATE: Leaders of Muttahida Tehrik-e-Khatm-e-Nabuwat said that the Lahore attacks were a conspiracy to repeal laws against Ahmadis.
COMMENTS (72)
Comments are moderated and generally will be posted if they are on-topic and not abusive.
For more information, please see our Comments FAQ