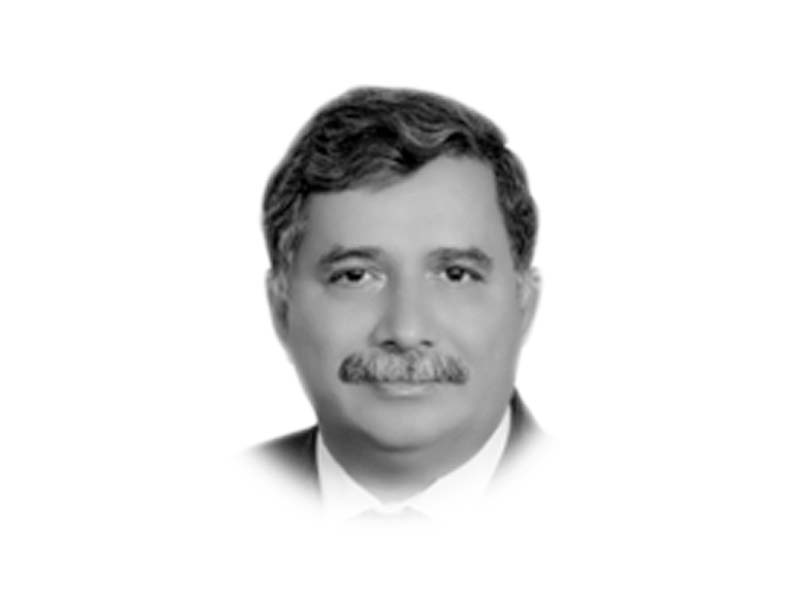 ---
"I am really disturbed and scared due to the recent murder of an associate professor at the Government College Bahawalpur," reads a morning message from a professor and a friend at the University of Peshawar. The professor at the Bahawalpur college was stabbed to death by none other than his own student. The motivation for that dastardly act by the student was that the professor was responsible for organising a funfair with music at the college. This is not an isolated act but part of a series of such acts that have occurred in the past in different parts of the country, clearly demonstrating the drift of society towards intolerance. The gory incident of the professor's murder immediately highlighted the importance of the panel discussion on, "Tolerance, Diversity and Peace at Campuses", organised by the Media House Islamabad in collaboration with the Hanns Seidel Foundation (HSF), Islamabad and the University of Peshawar a few days ago.

Speakers of the panel discussion underscored the need for tolerance, diversity and peace as all such notions supplement and complement each other. Correlated are Faiz Ahmed Faiz's metaphors of a poet's pen, a painter's brush and henna hands of a bride to help them imagine how beautiful the notion of peace is. Only a criminal bend of mind can be inimical to such artistic scenes. In this context, the United Nations negates violence and strives by eulogising the slogan: "Since wars begin in the minds of men, it is in the minds of men that the defence of peace must be constructed." Therefore, a change of mindset is imperative to dream of peace. As such, a diagnostic analysis is required to find out the causes of degeneration of the mind to such an extent.

No doubt, the universities and educational institutions the world over are known as centres for promoting a culture of learning, innovation and creativity. Concepts of diversity and tolerance can only develop in an environment of peace. Restricted atmosphere kills initiative and research. Human history tells us that progress was made possible due to clash of ideas in the midst of diversity. Those clashes always led to new ideas. Dialectical thinking is, thus, a must for progress and peace. Dialogue provides strength, and plurality of ideas that give birth to creativity leading to inventions and discoveries and new thoughts.

Even in the past, Greek philosophers like Socrates, Pythagoras, Plato and Aristotle had been engaged in dialogue, questioning things and stated that what appeared might not be the reality and that truth must be searched. This quest and search for truth was made possible only with tolerance. Contrary to this, intolerance retards thinking resulting in stagnation, negating original thinking and captivity of thoughts.

Nations cannot progress without research. Stagnant social orders cannot compete and give way to the advanced social orders. As in the history of Homo sapiens, species which could not adapt to changing environment finally became extinct. Similarly ideas not adaptive to changing times lose their relevance. Comparative analysis of history of India reveals that though the Mughal Empire was impressive by Asiatic standards, it was oblivious of the new philosophies, voyages, discoveries and inventions and changes taking place all around in Europe, resulting in the Empire's ultimate collapse.

In this backdrop, if we have to have peace and progress, there is a need to seek inspiration from people like Galileo. As he had raised his telescope to the skies to gather data and then conclude, as such we have to position our telescope at the actual happenings around us and then make sense of what is happening, why it is happening and what should be done to change it. We have to have understanding of the comparative history of nations and causes of their rise and fall.

In this context, I would like to cite the famous French philosopher Michael Foucault, who believed in the concept of multiple discourses. Aware of the fact he is of the view that only one discourse is dangerous and harmful. The dominant discourse usually suppresses the other minor discourses. This was evident from the example of Nazi Germany. The dominant discourse there was that the German people belonged to Aryan race and were born to rule the world. It resulted in the persecution of the Jews in large numbers. Therefore, Foucault believed in the existence of multiple discourses. He argued that the fault lines in governance could be controlled by developing different discourses towards religion. Peace could be, thus, ensured by inculcating culture of multiple discourses. Thus education is to be defined based on multiculturalism that recognises accepted values and promotes diversity in pluralistic societies. Interdependence of individual ethnic, religious and cultural groups must be accepted and respected.

The concept of tolerance has to be used in a variety of ways and as a philosophy. As such, it is a formula of civilised co-existence for all participants in social relations with their diverse opinion, convictions, beliefs, viewpoints and other characteristics. This concept will lead to harmonious, stable, reliable and lasting existence of social life requiring openness of mind.

UNESCO also offers definition of tolerance as respect, acceptance and appreciation of the rich diversity of our world's culture, our forms of expression and our ways of being human.

It is high time to wipe out the seeds of intolerance by ensuring zero tolerance to violent extremism and bigotry as enunciated in the National Action Plan. The government must take a lead by revisiting the syllabi, making it more humane based on interfaith harmony; arranging debates, poetry, paintings exhibitions, debates on all topics, cultural shows, essay competitions; publishing students' journals; and organising elections of students' unions, sports activities and tournaments. Media can play a pivotal role in encouraging diversity and respecting dissent and promoting tolerance. The focus should be on learning, innovation and creativity, which require tolerance, diversity and peace. The time is now or never.

Published in The Express Tribune, March 27th, 2019.

Like Opinion & Editorial on Facebook, follow @ETOpEd on Twitter to receive all updates on all our daily pieces.
COMMENTS
Comments are moderated and generally will be posted if they are on-topic and not abusive.
For more information, please see our Comments FAQ