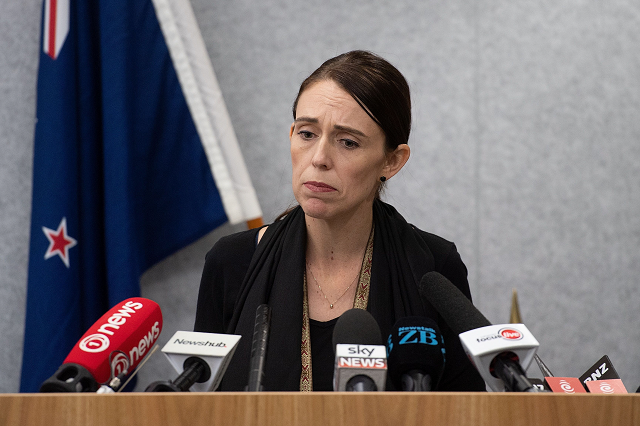 ---
New Zealand's Prime Minister Jacinda Ardern said that being the prime minister it was her responsibility to make people feel safe in the country in the aftermath of the attack on two mosques in Christchurch.

During her interview with Waleed Aly, one of the hosts of the Australian Television news Programme 'The Project', Ardern said that the New Zealanders reflect upon the fact that the attacker "was not one of us".

On her decision to wear a black hijab after the attack, Adern said that she was pleased it gave the victims' families a sense of security to continue to practice their faith.




WATCH: New Zealand PM Jacinda Ardern invited to embrace Islam

According to the prime minister, her response to the attack was influenced by the fact that she recently became a mother. "I think it's hard to sometimes analyse the way that you are changed by parenthood, but you feel it I think in your responses and your empathy," she said.

She said the fact that the attacker had chosen New Zealand was 'very confronting.' However, praising the country for coming together after the attack she said, "I feel the world is seeing who we are" she said.
COMMENTS (1)
Comments are moderated and generally will be posted if they are on-topic and not abusive.
For more information, please see our Comments FAQ