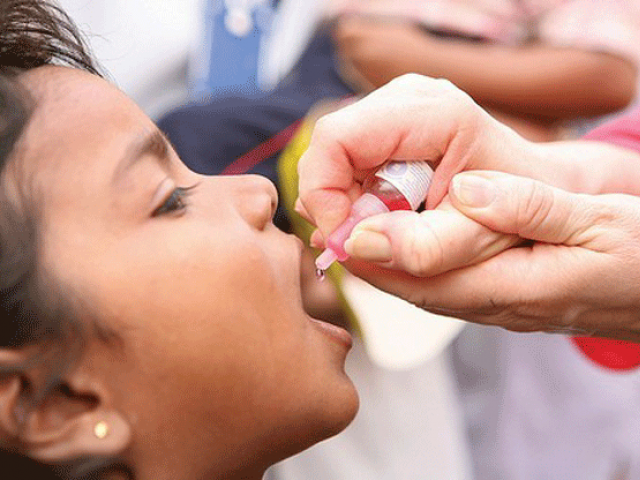 ---
QUETTA: For the first time ever, adults will also be administered polio drops during the current anti-polio campaign across Balochistan.

The vaccination campaign started on Monday in Chaman near the Pak-Afghan border to eradicate the virus from the two neighbouring countries.

Talking to Media Emergency Operations Centre (EOC) coordinator Rashid Razzaq said the government is making every possible effort to eradicate polio from Pakistan but due to the huge influx of polio infected people coming from Afghanistan through the border, these efforts have been going in vain.

He also said travellers of all ages crossing the Chaman border will be vaccinated by transit teams of both countries to contain circulation of the virus in the region.

"We are close to polio eradication and now this decision by the governments of Pakistan and Afghanistan to start vaccination for children as well as adults on Chaman crossing point will help contain the virus circulation in the region," he added.

Razzaq said," All-age vaccination at Chaman Border will help block transmission of virus across border."

He added polio mostly infects children but adults can also cause polio virus transmission from one place to another so the all-age vaccination is a step forward to put an end to polio virus movement across the borders, he added.

He further said a man can get polio vaccine only once in a year and will be issued a polio vaccination card. He also expressed hope for polio eradication very soon after inaugurating the drive on Monday.

Meanwhile, also talking to media persons Killa Abdullah Deputy Commissioner Shaqfat Anwar Shahwani said polio is a common enemy of both the countries and we shall fight it together.

"Both sides will take measures to eradicate polio and increase the number of workers on the Chaman border to manage proper vaccination of the children and adults travelling from Pakistan to Afghanistan," he informed reporters.
COMMENTS
Comments are moderated and generally will be posted if they are on-topic and not abusive.
For more information, please see our Comments FAQ