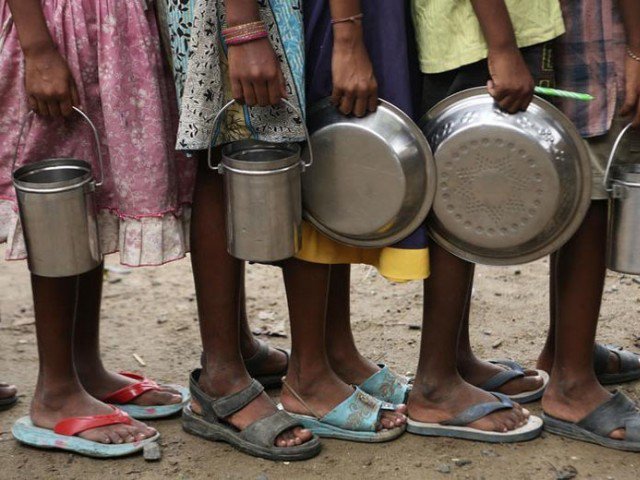 ---
ISLAMABAD: "We want to learn from China how they brought 700 million people out of poverty," said Prime Minister Imran Khan in his very first address to the nation after winning elections.

The Chinese have indeed shown that poverty alleviation is an achievable target. In October 2016, when President Xi Jinping declared that poverty in China would be totally eradicated by 2020, he also announced that online services should play a bigger role in reducing poverty.

He obviously understands that in this information age, with the help of information and communication technology (ICT), it is possible to push every initiative of the government, including poverty eradication. "Broadband China", "Made in China" and "Internet Plus" are all ICT-based initiatives launched by the Chinese government in recent years.

As reported by Xinhua, a plan was released jointly by the Office of the Central Cyberspace Affairs Commission and the National Development and Reform Commission, encouraging the role of internet and big data in poverty reduction. It listed 21 major tasks, including expansion of internet access, piloting e-commerce projects in rural areas, internet-based health care and encouraging more internet companies to take part in poverty alleviation efforts.

According to China's Ministry of Commerce, more than 150,000 poverty-stricken families joined the e-business sector in 2016-17, under a plan to take e-business to more than 80% of villages. Xinjiang Uyghur Autonomous Region also used e-commerce to boost the local economy.

Huang Changhui, Director of the Yuli county e-business association, told the Global Times recently, "E-commerce provides residents in southern Xinjiang with the opportunity to introduce their products, such as cotton, walnuts and rice, to the rest of the country. It not only helps avoid glut of these products due to remote geographic locations and lagging logistics systems, but also attracts more buyers to sign bulk purchase agreements."

To provide quality online education to children, in February 2018, the Chinese government announced a boost to internet speed in all rural schools. South China Morning Post quotes the example of Lamucha primary school in the remote Dingxi village in the mountainous Gansu province, which is one of more than a thousand rural schools in the province that has less than five enrolled students. Thanks to high bandwidth internet technology, almost all classrooms in remote parts of China's countryside are connected.

To ensure good quality broadband, Beijing is providing Chinese mobile operators large chunks of spectrum. Both China Telecom and China Unicom received 100 MHz spectrum each, and the market leader China Mobile received 260 MHz.

Other than education, health and agriculture, ICT is helping to create jobs for hundreds of thousands of Chinese by enabling growth of mega businesses like Alibaba, Tencent and others. China's 13th Five-Year Plan describes 5G as a strategic emerging industry.

Government-run China Academy of Information and Communications Technology (CA ICT) estimates that 5G will create more than 8 million jobs by 2030. MIT Technology Review of December 2018 quotes China Tower, the company that provides towers for mobile operators, that it can cover all of China with 5G within three years.

The case of Pakistan

We too can use ICT to eradicate poverty and create jobs. To start with, we need to invest a lot more in ICT infrastructure including optic fibres to connect all the mobile towers, and towers with state-of-the-art equipment (4G/5G).

Although large-scale deployment of ICT infrastructure is expensive, fortunately, we do not have to worry about that. For that, we have the private sector ICT infrastructure investors. These investors invest, obviously, to earn from it. But to earn they have to compete fiercely. That is why we have one of the lowest ICT tariffs in the world.

It could easily be a win-win situation for all – the private sector invests and earns, citizens enjoy good quality services at low tariffs and the government gets paid through (reasonable) taxes. In addition, that would provide the necessary ICT reach for the government to exploit for economic growth and poverty eradication. Logically, we should be bending backwards to attract such investors.

Sadly, that does not seem to be the case. Experts have uncovered various hurdles relating to ease of doing business in Pakistan (where the World Bank ranks us 136 out of 190 countries), but there is one invisible hurdle that relates to a kind of mindset. This mindset considers it perfectly legitimate to extort from any private entity doing business as he/she is committing the "sin of making money".

Let me explain how it impacts growth of ICT infrastructure.

Whether they are burying optic fibre cables under the ground or installing mobile communication towers over the ground, or using spectrum to transmit mobile signals in the air (eg 4G signals), the investors need permissions, called the Right of Way (RoW). The custodians of RoW, who grant such permissions, are state entities like highway authorities, railways, tehsil/municipal administrations, electricity/gas utilities, cantonments, housing authorities and the Pakistan Telecommunication Authority (PTA) - or directly the government of Pakistan. Problem is that most of the officials sitting in these custodian organisations are also afflicted with the same mindset.

Consequently, almost every RoW custodian organisation wants to have its own pound of flesh first. Instead of encouraging - or even obligating - the investors to build infrastructure, which both the sides can then use and benefit from, the focus is on extracting maximum upfront cash. The unfortunate consequence is that more the investors pay for RoW, the less they are left to spend on building the infrastructure - directly impacting employment opportunities.

If we want to learn from the Chinese and eradicate poverty using ICT as one of the tools, our focus must shift towards demanding – in fact ensuring - from the service providers, the best quality ubiquitous and affordable services. There must not be any compromise on that. Trying to make a few quick bucks from RoW is a flawed strategy. It certainly works against the PM's declared goal of poverty eradication.

The writer is former CEO of the Universal Service Fund and is providing ICT consultancy services in several countries of Africa and Asia





Published in The Express Tribune, March 25th, 2019.

Like Business on Facebook, follow @TribuneBiz on Twitter to stay informed and join in the conversation.


COMMENTS (1)
Comments are moderated and generally will be posted if they are on-topic and not abusive.
For more information, please see our Comments FAQ