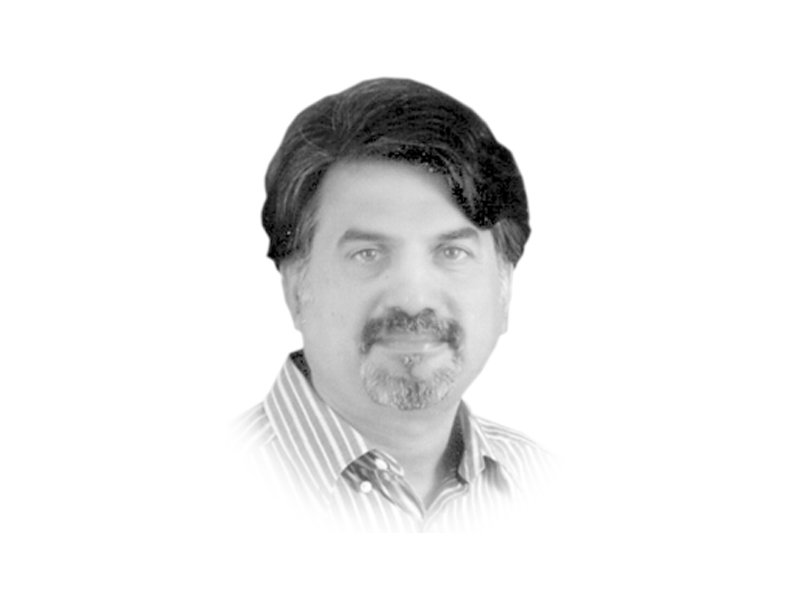 ---
Tun Doctor Mahathir Mohammad, the 93-year old Prime Minister of Malaysia, had been on a three-day official visit to Pakistan. He was here as Chief Guest to review the Pakistan day parade on 23rd March. It was my great pleasure to read his 842-page memoir titled A Doctor in the House — the Memoirs of Tun Dr Mahathir Mohammad. The very first thing for me to learn after reading the memoir was the meaning of word 'Tun' which is used in Malaysia as the word 'Excellency' is used as a title or a form of address for a high official or a dignitary. PM Mahathir is a great reservoir of politics. It took him 18 years of political struggle to become a parliament member and further 28 years to become the Prime Minister of Malaysia.

When I compare Dr Mahathir's experience with the experience of the 'political silver spoon in the mouth' aspiring candidates of Pakistani politics, I feel no confidence in their ability to be able to achieve for Pakistan what PM Mahathir achieved for Malaysia. The very first political message that is unraveled to you as you start reading his memoirs is that, "I am the Prime Minister of the people and not of the family". In this is a huge message for our two leading political parties — the PPP and PML-N who have in their wings some of the finest politicians but who continue to serve under the political shadows of the political minnows such as Bilawal Bhutto Zardari and Maryam Nawaz.

The State of Pakistan under such a family-influenced political system will never transform from being a patrimonial to an impersonal state — something that is the jewel of PM Mahathir's 'political crown'. His political humility stands personified when he states, "They [the other politicians] laid the foundation, and I merely built on it." As a political student, no matter how hard that I try I cannot think of a single politician in our country who ever made such a statement or demonstrated such political modesty.

Malaysia got its independence in 1957 — a decade later than Pakistan — and while politics in our country changed hands between the civilian rulers and the military, in Malaysia, Mahathir became the world's longest-serving elected leader when he remained in power as PM of Malaysia from 1981 to 2003. His political motto was that 'progress can only be made under the conditions of civil peace and social stability'. This is something that the politicians in Pakistan hardly ever consider as their national obligation and responsibility.

The favourite political mantra of our politicians is 'million march' and 'political dharnas'. The politicians in this country actually shepherd the people themselves to create conditions of civil unrest as well as social instability. The sponsors and directors of 'jiyalas', 'shers', 'insafians' and 'madrassa students' use the tremendous energy of these people for extracting political benefits for themselves and their parties instead of channelising it for nation-building activities and projects.

The 'rose petal throwing', 'chest beating', 'slogan raising' youth that crowds and lines up to welcome their political masters wherever they go are not the 'political volunteers' but 'reminders' to all of us in this country of how the lack of political competence and political leadership has ensured that those supposed to be in school, colleges and on jobs are instead 'at large and on the loose' out on roads and streets.

Reminds me of what PM Mahathir says about how the West preaches 'equality and fairness today' but when they were 'the colonial masters they never treated their subjects as equal and fair'. Being poor is not a shame but being a slave is and the irony of Pakistani politics is that the 'political masters' here still act like the colonists and their model of governance is to continue to utilise the ill-gotten money to promote (slavery) political submission and leave no room open for any kind of dissent even if it is loyal.

In Malaysia, like in Pakistan, feudalism was deep and abiding and it is reflected in Malaysia's ancient and legendary story of Hang Tuah and Hang Jebat — two most celebrated members of the court of Sultan Mansoor Shah of Malacca who ruled from 1456 — 1477. This story is narrated in the memoirs of PM Mahathir. Legend has it that the legendry Malay warrior, Hang Tuah, reputedly declared that 'Malay will not betray his Raja.' His loyalty was total and never wavered, not even when he was wrongly accused of an illicit relationship with one of the Sultan's concubines and ordered to be put to death. However, this order was not carried out. Tuah's close companion and fellow warrior Hang Jebat, believing that his friend had already been put to death, ran amok and killed a number of palace officials. Despite the injustice done to him, Tuah never hesitated to obey the Sultan when ordered to kill Jebat.

When I shared this story with Colonel Ahmad (Officer from Malaysia who is undergoing war course at National Defence University, Islamabad), he was very explicit in making me understand the transition that Malaysia made from the Jebat's and Tuah's of 1450s to the Malaysia of the 21st Century. What Malaysia has done under PM Mahathir, he explained, is that it has modernised and the one word that describes modernisation is change — agricultural, industrial, technological and social. The leadership that delivers modernisation at the doorsteps of the people enables them to make choices. Societies change like Malaysian society did because the state offered the people the opportunities to make better choices that made their lives meaningful, full of happiness and rewarding.

Later sitting alone, I wondered why couldn't Pakistan be as rich and developed as Malaysia? Why couldn't the standard of living be high in our country as well? The only answer that I could find was the lack of able and competent leadership that was unable to channelise in the right direction the huge energy that people of this nation have.

Lastly, I would like to quote what PM Mahathir thinks about life. He says in his memoirs that, "I spent time thinking what life was about. Was it just eating, drinking and being entertained? As a Muslim, I believe in the akhirat, the afterlife. But I simply cannot believe that Islam wants us to be insular and selfish, spending our lives to gain reward in the hereafter. Life could not be just about preparing for death."

Reading this I thought what kind of Pakistan we might have had today if not Zia ul Haq but a person like Dr Mahathir had ruled us for that decade.

Published in The Express Tribune, March 24th, 2019.

Like Opinion & Editorial on Facebook, follow @ETOpEd on Twitter to receive all updates on all our daily pieces.