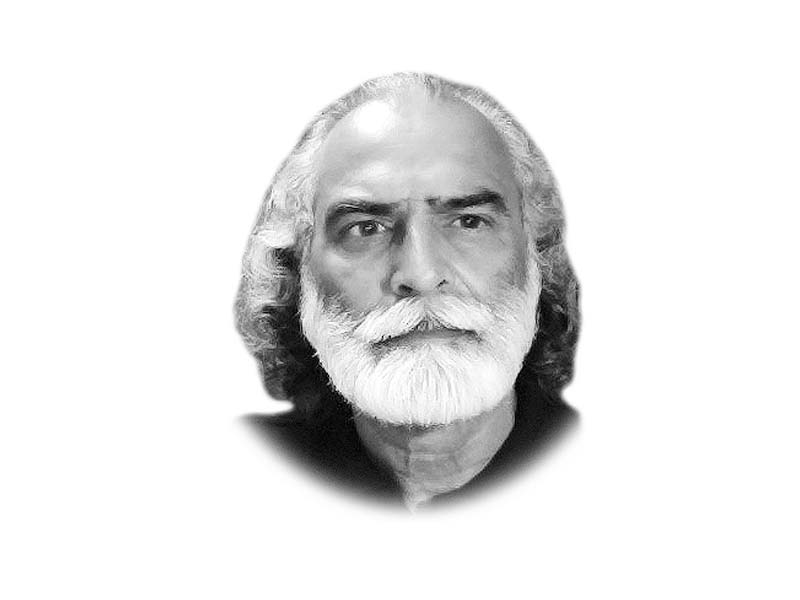 ---
Unprecedented, exceptionally widespread. From President to Governors, from Prime Minister to Chief Ministers and from representatives of labour unions to chambers of commerce and industries, everyone issued a statement or held a rally, committing themselves to empowering women.

Some female participants of Aurat March also showed the mirror to misogynists which triggered an unnecessary debate. This could define the celebrations of the 2019 International Women's Day in Pakistan. Isn't fascinating!

But the more we talk, lesser the change happens. At least this is true about our region and particularly for Pakistan. Consider the following. In the last few years, Pakistan witnessed a flood of legislation for the betterment of women and her empowerment. Indeed, a sign of change. But this tells just a little truth.

On 7th March, a day before the International Women's Day, Afzal Kohistani was killed. He was a man who — despite losing three real brothers and receiving serious death threats — courageously stood against the killing of three Kohistani women. This horrific incident saddened us all and very deeply. This is the time to remind us of the ugly contradictions in which we live.

Let's look into this puzzle. There is no doubt that few things have changed positively for women in recent decades. But our neighbouring countries have done much more than us for their women despite having lower representation in parliaments. General Musharraf increased the women quota from 10% to 22% for legislative bodies in 2002, which continues even after his removal.

The country has also established structures to address gender disparities. Creation of national and provincial commissions on the status of women, ombudspersons for protection against harassment of women at workplace, and induction of women into the Election Commission of Pakistan could be cited here.

Also, many donors have been generously supporting our government and NGOs to empower women. The media has too become more sensitive to women issues as more women are joining the sector. Women's number have increased in the lawyers' community as well. In civil and military services too, women's share has gone up.

Despite these wonderful developments, all gender indicators still show Pakistani women at the lowest status inside the country as well as in the comity of nations. For instance, successive Global Gender Gap Reports place Pakistan just above a war-torn country — Yemen.

Another study finds Pakistan amongst one of five most dangerous countries for women. Two of them are our neighbours — India and Afghanistan.

Yet another study titled "The South Asia Women's Resilience Index: examining the role of women in preparing for and recovering from disasters", conducted jointly by Action Aid and The Economist in 2014 also finds Pakistani women at the bottom.

Overall Pakistan's score was just 27.8 while Bangladesh and Nepal got 40 and 45 scores respectively. On economic category of WRI, Pakistan gets just 23.8 scores while Bangladesh receives 48.6.

Furthermore, according to a World Bank study titled "Violence against Women and Girls — Lessons from South Asia", the region has the highest levels of excess female child mortality among world regions and Pakistan is found worst within the region.

A UNICEF report published in 2018 finds another disturbing truth — Pakistan has the worst newborn mortality rate. For instance, out of 1,000 live births, as many as 74.9 would die before their fifth birthday. This ratio is just 32.4 in Bangladesh, while in China it is only 9.

No wonder Pakistan falls within yet another embarrassing category of countries where female ratio in population is less than the men. The sixth population census of Pakistan shows 105 males against 100 females. In other words, women constitute 48.76 per cent of the total population. Many studies find strong relationship with desire for the male child and discrimination towards female children.

Moreover, on Pakistan's electoral rolls as many as 12 million fewer women are registered than their male counterparts. In Bangladesh, this difference is less than a million or merely 0.74%.

Regarding women's participation in elections, there was a massive gap (20%) between male and female turnout in the 2018 general election of Pakistan, while in the last general elections of India this gap was just 1.3%.

In 16 of the 29 states of India, more women voted than the men. In our country, there was just one constituency where turnout of females slightly exceeded that of males. In Afzal Kohistani's Kohistan, only 28% women could vote in the last general election while male turnout was 71%.

We can't blame our women. She is born to and brought up in a misogynist world. Despite huge barriers and intense discrimination, when she is given an opportunity, she performs very well. For instance, more girls and women outshine male counterparts in academia. Yet she is not counted nor allowed to count on the population census.

I could recall my conversation with various census commissioners on the issue of non-deployment of women as census enumerators during the last population census.

I was told women couldn't perform that role. If they could work as lady health workers, polio vaccinators and teachers, why not as enumerators? I would further probe as I knew that the Pakistan Bureau of Statistics had decided to deploy significant number of female numerators for the sixth census. This decision was based on the findings of the previous census reviews.

A major factor for missing females from the census process was the male enumerators. This was a blatant violation of the policy.

Exactly in the same way, pro-women laws are being ignored or violated. Since these laws are not enacted due to internal social pressures and framed to please the donors, the political will that is required for their implementation is missing.

Mere issuance of glamorous statements on the occasion of the International Women's Day shall not make any difference unless women organise themselves and build pressure for implementation of these laws. This is the only way forward to show the mirror to political class. This game of appeasing both the international community and the clergy at home, at the same time, must come to an end.

Published in The Express Tribune, March 23rd, 2019.

Like Opinion & Editorial on Facebook, follow @ETOpEd on Twitter to receive all updates on all our daily pieces.