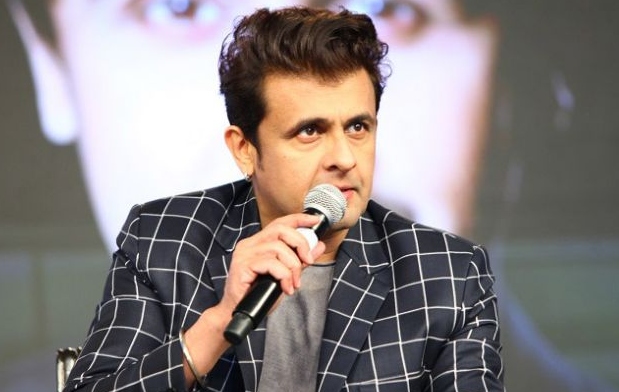 ---
Bollywood singer Sonu Nigam was previously involved in quite the controversy after he went on a rant about being woken up by the Azaan. "God bless everyone. I'm not a Muslim and I have to be woken up by the Azaan in the morning. When will this forced religiousness end in India," he had tweeted.

However, when it comes to speaking of relations between Pakistan and India, the Kal Ho Naa Ho singer has a different stance. He called out Indian media for sensationalising the tense situation. "I would never talk in favour of a war. I request you (the media) to not make a mountain out of a molehill for your ratings... This is very stupid of Indians. We act childish."




Now, during his appearance on India TV's show Vande Mataram, Nigam shared his opinion regarding the banning of local artists within India. "By banning Pakistani artists we feel a sense of security that 'oh, now Atif Aslam will not come work with us, we're happy'. This is wrongly guided patriotism. Why did you call them in the first place? Now you're asking them to leave? Why are we changing our decisions like kids?"


He continued, "Why belittle the nation over these petty issues? We, on a whole, need to mature a great deal." The Main Agar Kahoon crooner went on to speak about the fact that it's the film industry's decision whether they are to cease any cultural exchange with Pakistan.




Nigam then urged people to not to vote on the grounds of caste and religion. "Why don't we vote on the basis of the politicians' performance? We should talk about bringing harmony in the country, instead of drawing lines on the basis of caste, creed and religion. We need to condemn our mentality to divide the communities and make them fight against each other."

Sonu Nigam's rant about being forced to wake up to Azaan angers fans

He concluded the interview with the request that people behave more responsibly on social media.

Have something to add to the story? Share it in the comments below.
COMMENTS (2)
Comments are moderated and generally will be posted if they are on-topic and not abusive.
For more information, please see our Comments FAQ