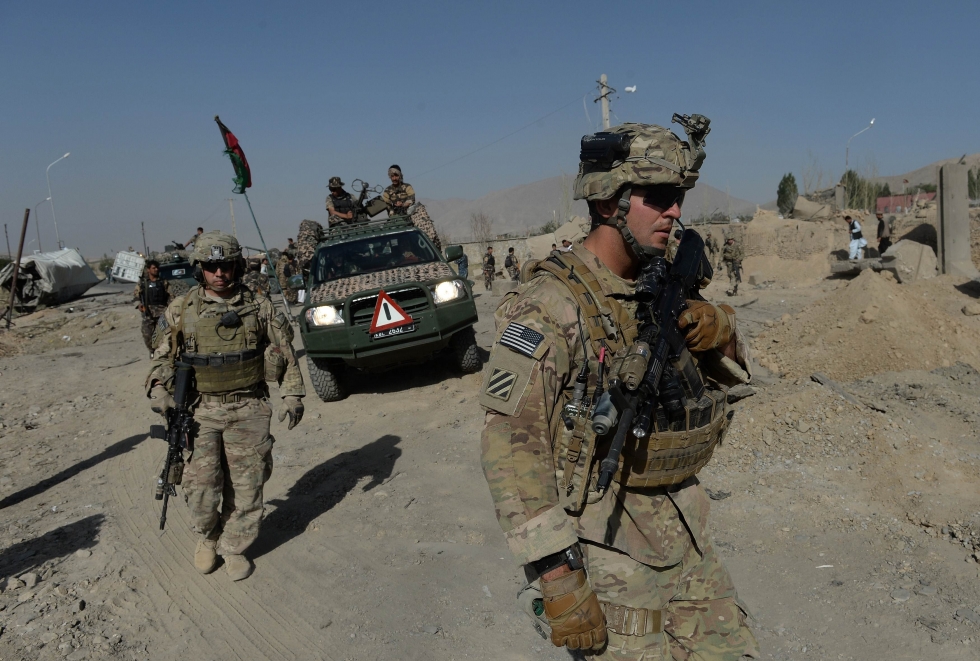 ---
KABUL: Two United States service members were killed in Afghanistan on Friday while conducting an operation, the NATO-led Resolute Support mission said in a statement.

It gave no further details and withheld the names of the service members until next of kin were informed.

The US military's mission is focused on guiding and aiding Afghan forces battling the Taliban, who were ousted from power in 2001.

Violence has been relentless in Afghanistan even though the Taliban have held several rounds of talks with US officials about a peace settlement.

Three US soldiers killed in Afghanistan: NATO

The latest talks wrapped up this month with both sides citing progress, but no agreement to end the 17-year war. The Resolute Support Mission consists of 17,000 troops, about half of them from the United States.

On November 27 last year, three US soldiers were killed and three wounded in a bombing near Ghazni, taking to 12 the number of American service personnel to die in Afghanistan in 2018.

An American contractor was also wounded in the blast. The casualties came just days after another US soldier was killed in Afghanistan's Nimroz province.

Prior to that, on November 3, a US soldier was killed and another wounded in an "apparent insider attack" in Kabul. That was the third so-called "green-on-blue" attack in less than three weeks.

The Taliban claimed two similar attacks in the western province of Herat on October 22 and the southern province of Kandahar on October 18. General Scott Miller, the top NATO and US commander in Afghanistan, narrowly escaped the latter attack that killed a powerful police chief.

According to official figures, more than 2,000 American soldiers have been killed in Afghanistan since the start of the war in 2001.
COMMENTS
Comments are moderated and generally will be posted if they are on-topic and not abusive.
For more information, please see our Comments FAQ