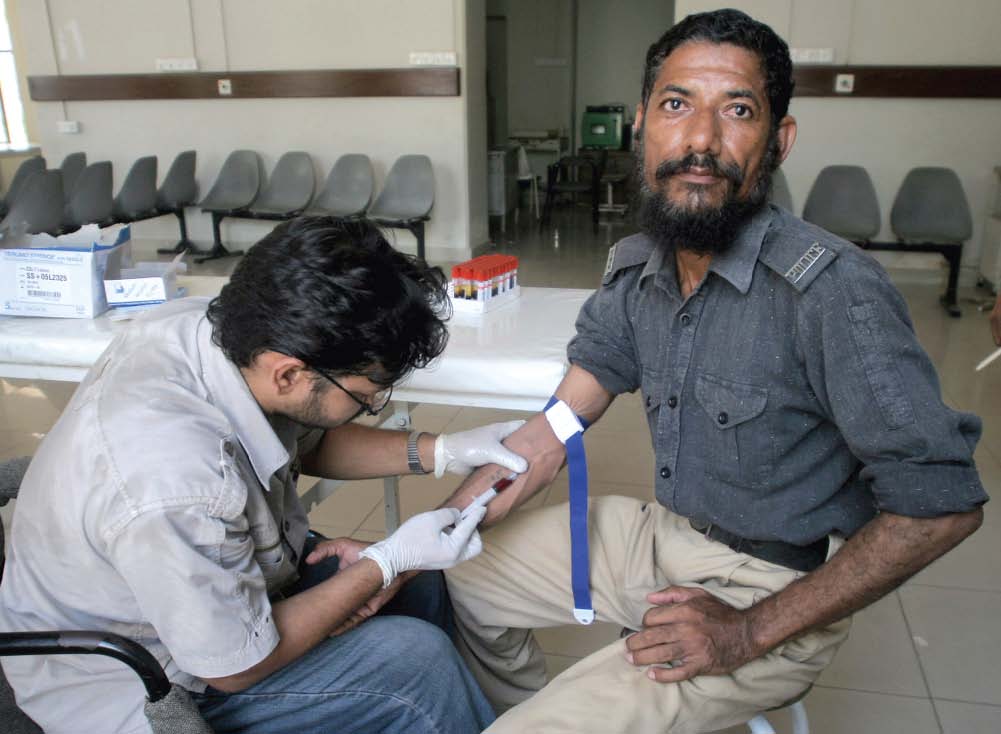 ---
RAWALPINDI: Three major hospitals of Rawalpindi have stopped conducting free testing facility of Polymerase Chain Reaction (PCR) leaving patients to face dire difficulties.

The hospitals including District Headquarters Hospital, Benazir Bhutto General Hospital and Holy Family Hospital have temporarily shut down this service due to the unavailability of the testing apparatus. This has compelled the hepatitis patients to avail this service at private hospitals and laboratories in the city.

However, as a short term measure, these hospitals are supplying patients with medicines on a monthly basis, providing a three month course at a time.

The Benazir Bhutto General Hospital Medical Superintendent Dr Nasir Mehmood stated that the testing facility will restart soon as the orders for PCR kits are in process. However, hepatitis C patients are still being supplied with medicines, he informed.

A patient seeking this test at Holy Family Hospital, Muhammad Shahid said he had come to the hospital for a diagnosis report. He had previously gotten a blood test at a private laboratory and came to Holy Family Hospital for a final diagnosis. However, he was disheartened to know that the facility was presently unavailable at the hospital. Therefore, he was compelled to turn back to a private laboratory.

Furthermore, Muhammad Bashir who had travelled from Gujjar Khan for the treatment of his brother at the District Headquarter Hospital said that though he would receive medicines for three months for his brother he would still have to go to a private hospital or laboratory for PCR test.

Another patient, Muhammad Riaz, said that it was his second round to the hospital for testing purposes however he had been told that the PCR testing kits were still unavailable.

Pakistan has the world's second highest prevalence of hepatitis C, second only to Egypt. A survey done in 2007 found that close to 7% of people in the province of Punjab had hepatitis C, while around 5% of people were infected in the entire country.

Hepatitis C is a blood borne virus that can cause liver disease that ranges from a short, mild illness to a serious, lifelong condition. World Health Organisation (WHO) estimates that approximately 71 million people worldwide have chronic hepatitis C infection and around 400,000 people die every year from it, mostly from cirrhosis or liver cancer. While there is no vaccine against hepatitis C, antiviral medicines can cure more than 95% of people with the disease.

Moreover, unsafe injections play a major role in transmitting hepatitis C.  Use of dirty syringes, failure to screen blood before transfusion, use of unhygienic dental instruments, reuse of razor blades by barbers and poor infrastructure for infectious waste disposal all contribute to the spread of the disease.

Published in The Express Tribune, March 22nd, 2019.
COMMENTS
Comments are moderated and generally will be posted if they are on-topic and not abusive.
For more information, please see our Comments FAQ