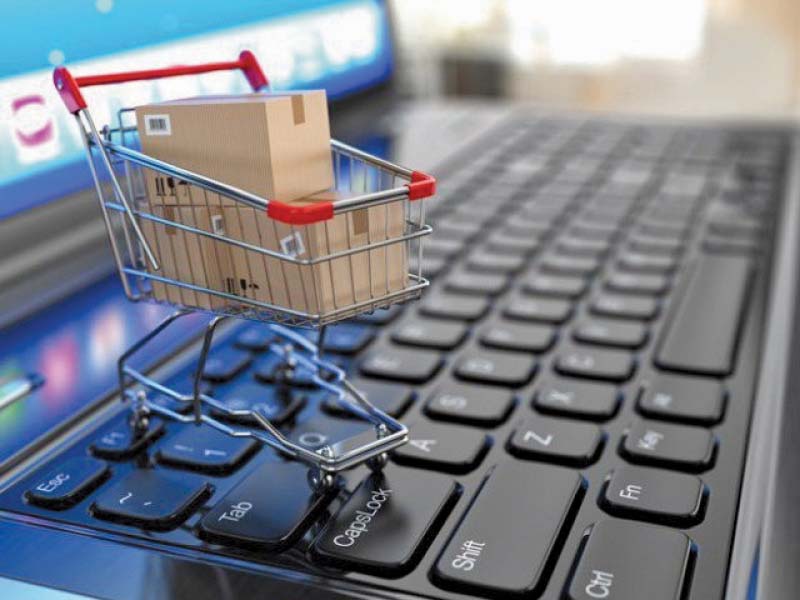 ---
KARACHI: As the e-commerce space in Pakistan continues to expand, Daraz, an online platform, has set up its own logistics system in a bid to boost business efficiency.

In an earlier development, Chinese giant Alibaba acquired Rocket Internet's Daraz Group in Pakistan, Bangladesh, Myanmar, Sri Lanka and Nepal by acquiring 100% shareholding. Of these, Pakistan is the biggest market for the group with around five million customers. "Pakistan has a relatively decent logistics network. We work very closely with large third-party logistics companies," Daraz Managing Director Ehsan Saya told The Express Tribune.

He said the platform had set up its own logistics company called Daraz Express (DEX) to ensure fast access to customers. "DEX is the only logistics company in Pakistan that has been designed for e-commerce - it has a fully digitised network and is a game-changer for us."

The market had already expected Daraz to open its own logistics system as existing companies were blamed for making late deliveries and delaying payments to sellers, which increased trust deficit for online marketplaces, according to an industry official.

"After launching DEX, we've seen the success rate of our orders go up significantly. We have reduced the time it takes to complete deliveries. We have also seen the level of overall customer and seller experiences improve," the MD said.

Additionally, to better facilitate the sellers, Daraz has four massive warehouses along with 50 service hubs across the country, which function as centres for sellers to drop off their packages. These warehouses also serve as institutes to help them learn about how to operate their business on Daraz.

Saya shared that in the near future, customers would also be able to pick their packages from these centres. "Our customer pool includes everyone, from farmers to CEOs," he said. Elaborating on the diversity of its sellers, the MD said on a monthly basis, there were over 15,000 sellers who ranged from 14-year-olds to retired individuals.

He said more than 50% of Daraz orders came from places outside Karachi, Lahore and Islamabad, which highlights that there was potential in rural areas of Pakistan. "The trend for online shopping seems to be leaning more towards rural areas as compared to urban centres," he said. Daraz also serves as a platform for sellers in rural parts of Pakistan to sell to millions of customers, he said.

Commenting on the latest acquisition, Saya said Alibaba brought immense knowledge base and advanced technology to Pakistan. "Due to being in the same region, they understand very well how to build a business here and how important it is for Daraz to cater to more Pakistani buyers and sellers."

Daraz, backed by artificial intelligence (AI), has also introduced its own wallet for making payments. "The AI and wallet have helped us make the shopping experience a lot more engaging and convenient for buyers," said the MD.

Last year, Pakistan's e-commerce sector performed better than ever before as digitalisation and larger internet accessibility paved the way for almost 100% increase in sales of local and international merchants.

Sales reached Rs40.1 billion in FY18 compared with Rs20.7 billion in FY17, an encouraging growth of 93.7%, according to a State Bank of Pakistan (SBP) report released in late October.

The online market witnessed a boom in the outgoing year owing to the services sector, which now has a 60% contribution to the gross domestic product (GDP), increasing from the previous 52%.

This is the data which the central bank has compiled through digital transactions like credit/debit cards, interbank fund transfers (IBFT), prepaid cards and mobile wallets. However, market estimates that cash on delivery (COD) settlements are about 90% of the total volume and about 60% of the total value of B2C e-commerce.

COD is hindering the growth of e-commerce in Pakistan, though it is a general phenomenon in most of the developing countries. Buyers do not trust sellers as products, which they receive, are usually not what they see on web portals. In this scenario, logistics centres can help resolve these issues.

Published in The Express Tribune, March 22nd, 2019.

Like Business on Facebook, follow @TribuneBiz on Twitter to stay informed and join in the conversation.
COMMENTS
Comments are moderated and generally will be posted if they are on-topic and not abusive.
For more information, please see our Comments FAQ