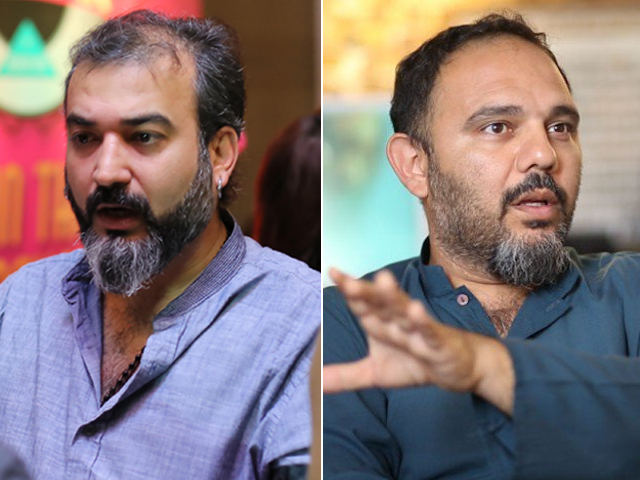 ---
KARACHI: On February 18, director Sohail Javed filed a lawsuit against film-maker Jami Mahmood for defaming him on social media. Talking to The Express Tribune, a member from the latter's legal counsel, Rabia Khan revealed the Sorry director dragged Jami to the court of law for insulting him on a public forum.

After two weeks, the music video director filed a lawsuit against Jami. The Operation 021 film-maker's counsel responded to the legal notice on March 9, which was later met with a lawsuit for the same.

"Yes, we received a legal notice by Sohail Javed three weeks ago," Jami's counsel commented. "It was until recently we responded to it and that's when he filed a defamation lawsuit against our client."

Khan added Javed took legal action against the Moor director for allegedly calling him out in his Facebook status. This is where trouble began and a legal notice was sent to Jami.

The legal notices, the copies of which are available with The Express Tribune, stated that Jami posted a Facebook status, in which he shared a letter by a girl who was sexually assaulted by a "music video and a TVC director". His post was aimed at Javed.

The notice also read that the letter wasn't shared by anyone before Jami published it and that is when it went viral, with people 'assuming' it was about Javed.

Soon after Jami's status went viral, the notice mentioned many people came forward and asked Javed about the issue, inquiring if he was the 'predator' the letter spoke about. While Jami didn't name Javed himself, he shared a screenshot by another victim of the alleged accused which had his name on it.

"See, it's very simple," Jami shared with The Express Tribune. "After Meesha, we had to do something about the bashing - it was brutal. And knowing the girl (the survivor), who is also very sensitive, it was important to take a step. What I really did was read her letter - her words - at Lahooti Melo. I shared the same letter, which comprised of whatever she said - not me - and there weren't any names in it. So, when there were no names, is Sohail implying that he is the accused, now that he has sent me a notice about the post?"

Talking about the aforementioned screenshot, Jami said, "I didn't even say anything, the victims did."

Javed's counsel, on the other hand, has termed Jami's actions as defamatory and demanded a public apology from him on the same forum he first spoken about it. The notice also demands Jami to remove the posts from his social media accounts.

"Jami posted a letter on a public forum about a very sensitive matter, hinting direct accusations towards me," Javed told the publication. "I know there weren't any names taken. But there's a term in legal vocabulary - insinuation. And legally, I can take him to court for defaming me."

He went on, "This has been going on for a while. I've had some personal matters that needed my attention, hence I haven't responded to any comments directed towards me. People have been coming and asking me all sorts of questions."

He continued, "The only way to deal with it is through court, and I'm taking the due course. Such matters are not to be discussed on social media. We're doing it the right way and we will be ready to fight it."

Responding to Javed's defamation notice, Jami's lawyers proposed, "It is most imperative to state that the content of the legal notice under reply is denied in its entirety, as the same are presumptuous to say the least."

The notice also reads that Jami should be lauded for "providing a voice to the victim of a harrowing crime by maintaining her anonymity, and further working to provide her and countless other woman justice."

On March 9, a lawsuit was filed as well. The lawsuit demanded Jami to pay Javed Rs500 million on defamation grounds and an additional Rs500 million for mental torture. Jami's legal counsel is yet to respond to the lawsuit.

Have something to add to the story? Share it in the comments below. 
COMMENTS
Comments are moderated and generally will be posted if they are on-topic and not abusive.
For more information, please see our Comments FAQ