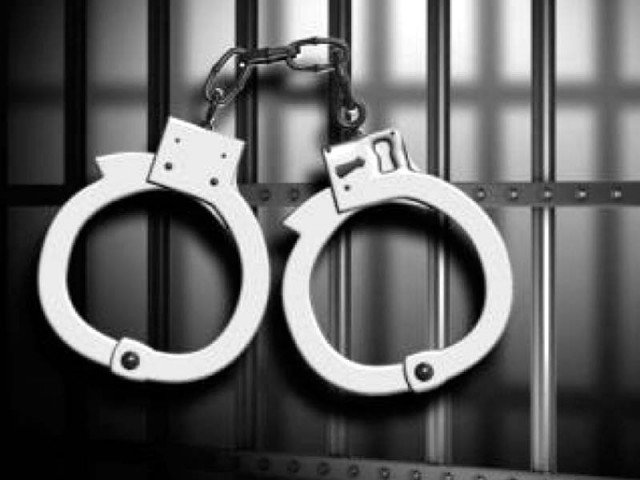 ---
BAHAWALPUR: Police claimed to have arrested a robber after an encounter in Bahawalpur on Wednesday.

Reportedly, Bahawalpur Saddar Police Station Assistant Sub-Inspector Muhammad Akhtar and his team were on routine patrol when they signaled five suspects, riding two motorcycles, to stop.

Instead, the suspects opened fire and tried to escape. The police retaliated and an encounter ensued. After a brief shoo-out, the police managed to arrest one of the robbers in an injured condition, while his accomplices fled.

The accused was identified as Shahid. The police also seized a pistol and a motorcycle from his possession.

The police revealed that the accused were wanted by police in several criminal cases, including attempted murder and street crimes. He disclosed that the culprits had a criminal record.

Meanwhile, a case was registered against the suspects at the police station. The police conducted raids to nab the other accused including Gulzar, Mukhtiar and Asif.

Earlier, at least two bandits, belonging to a notorious gang, were arrested after an encounter with police in Kaleki Mandi area in Hafizabad.

Sukheki police received a tip-off that four wanted bandits were present at Gharat Pul and were planning to commit robbery. The police team immediately conducted a raid to nab the culprits. However, when the police party reached the spot, the outlaws opened fire and tried to escape. The policemen retaliated and chased the fleeing suspects. After a brief shootout, the police managed to arrest two bandits identified as Ishrat and Gulzar in an injured condition.
COMMENTS
Comments are moderated and generally will be posted if they are on-topic and not abusive.
For more information, please see our Comments FAQ